NEW SIGNING FOR 2023-25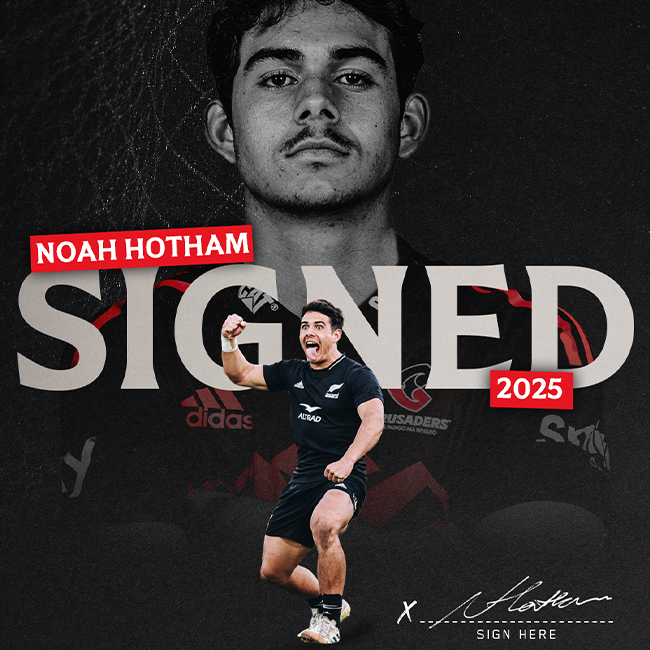 We can announce our newest signing, New Zealand Under 20 and Tasman half back, 19 year old Noah Hotham for the next 3 seasons! Noah is an exciting young talent - he most recently starred in the New Zealand Under 20's team who remained unbeaten in achieving a tournament victory at the Oceania Rugby Under 20 Championship earlier in the month.
Razor, Scooter and the rest of the playing team look forward to welcoming Noah to the Crusaders, and Razor is excited about what he will bring to the team for 2023 and beyond. "Noah is a big explosive halfback who has an exceptional ability to control the game, and he has shown an outstanding worth ethic and an incredible desire to develop – the great foundations for a successful Crusader".
Noah is currently assembled with Tasman for the Bunnings NPC and will join the Crusaders for their 2023 pre-season in December.