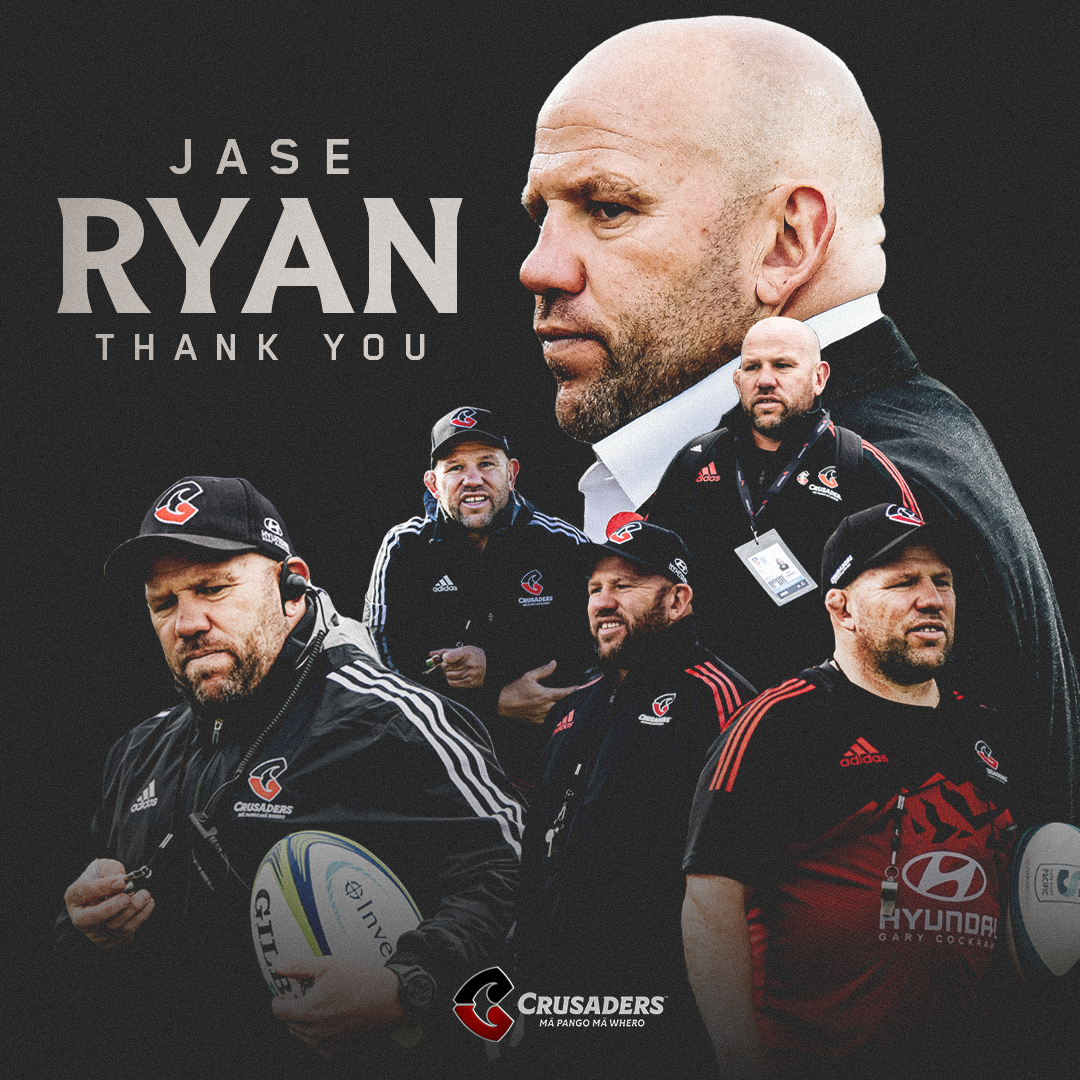 We are excited to announce that our forwards coach, Jase Ryan has been appointed to the All Blacks coaching group as their Forwards Coach. Jase has been a pivotal member of our coaching group for the last 6 years, coming on board back in 2017. In that time, he has left his mark on this club, forging strong relationships with coaches, management, players and staff.
"To say we're proud of Jase is an understatement – he's given everything to this club over the last 6 years, and we're delighted to see him move into the All Blacks environment. Obviously this means we will be farewelling Jase from our coaching staff, and in due course we will commence the search for a replacement, but for now, the whole organisation is right behind him celebrating his achievements and wishing him the absolute best for this next challenge." - Colin Mansbridge, Crusaders CEO
He is an innovator, a leader in his field, and he has instilled a strong mentality in this team and organisation of "get better or get beaten".
This does mean that we will be farewelling Jase from our coaching staff, and so we will begin a search for a replacement forwards coach when the time is right, but for now, we're celebrating his success, and we wish him all the best for his new role!