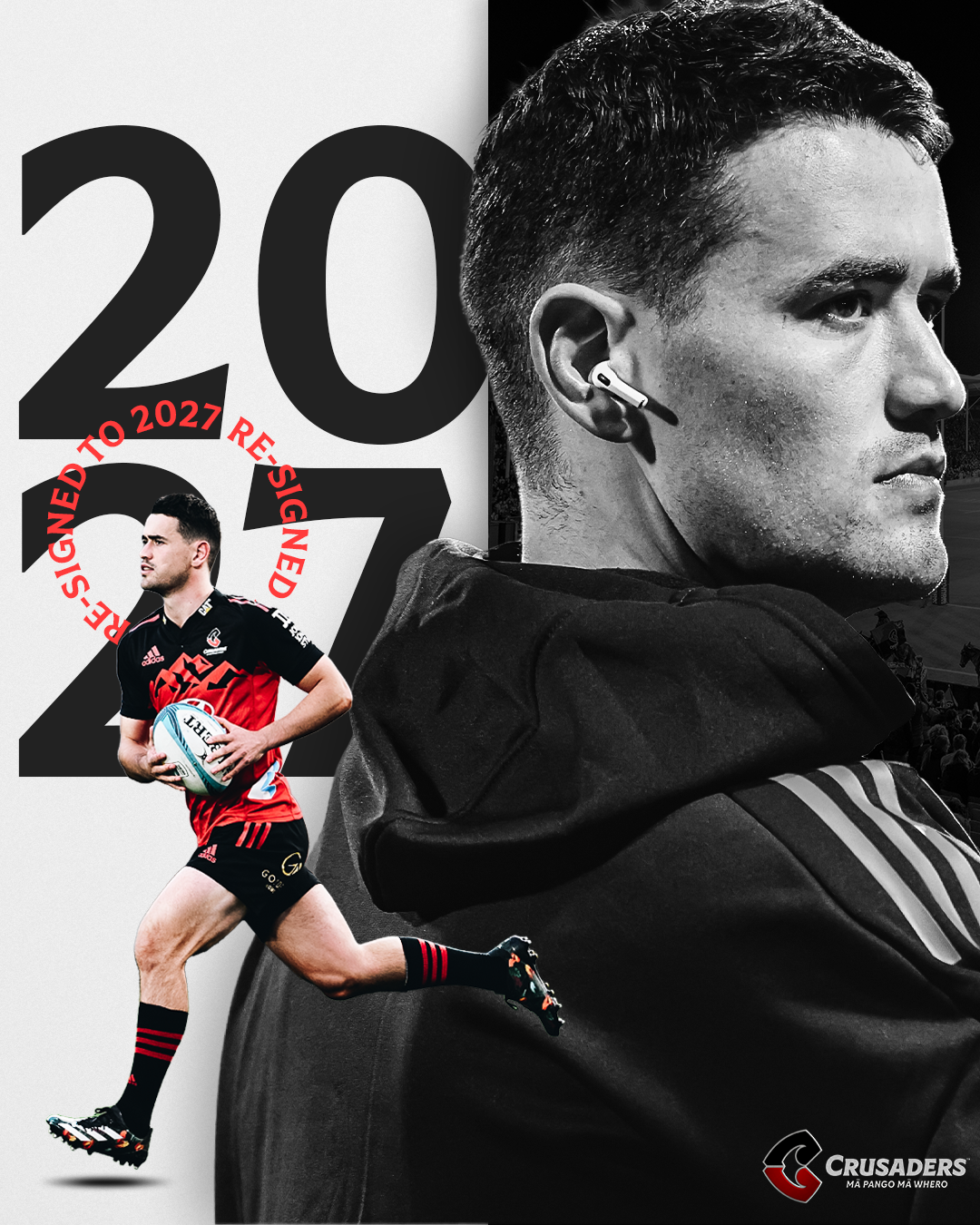 Will Jordan has re-signed with the Crusaders and New Zealand Rugby until 2027, in a huge coup for the Super Rugby club and the All Blacks.
Jordan joined the Crusaders in 2019 as Crusader #231 and has been part of four title-winning teams.
He debuted for the All Blacks against Australia in 2020 as All Black #1191 and has gone on to play 21 tests for his country.
"I'm hugely excited to re-sign with New Zealand Rugby and the Crusaders for four years through to 2027," Jordan said.
"Both teams mean a lot to me, and this deal gives me the chance to focus on becoming the best player I can be, and help these teams chase success."
Jordan outlined the chance to play in Te Kaha, Christchurch's new multi-use arena, as something he is looking forward to in his next stints with the Crusaders and the All Blacks.
Scott Robertson, Crusaders Head Coach, said Jordan was "a multi-talented player" who played a big part in the Crusaders success.
"His skillset and anticipation set him apart, and his timing on and off the ball is world class," Robertson said
"His game management and understanding is critical to the Crusaders performance both on and off the field."