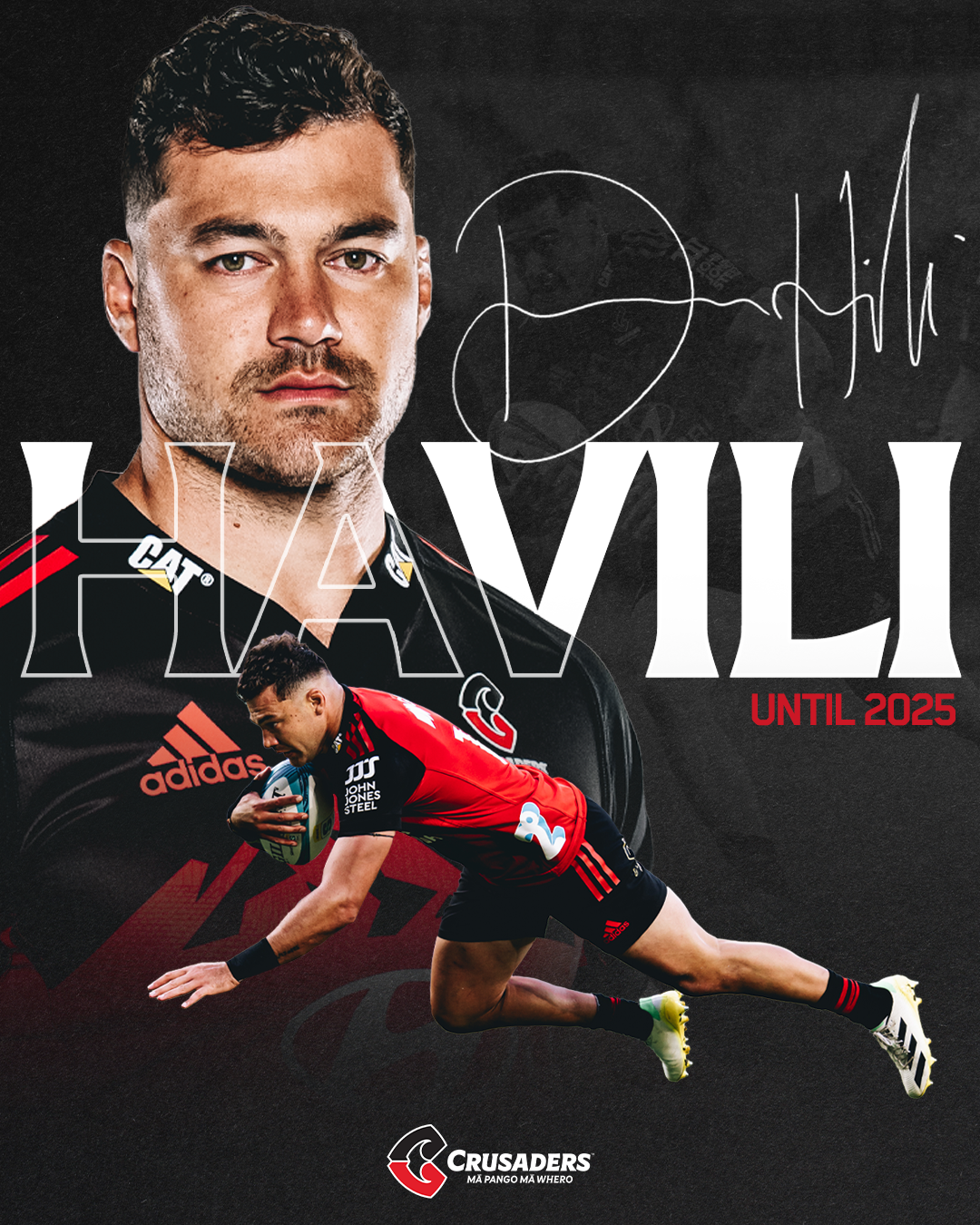 Crusader centurion and all-rounder David Havili has re-signed with Crusaders and New Zealand Rugby until 2025, further bolstering the talent pool for club and country.
The 28-year-old debuted for the Crusaders in 2015, and played 11 games in the red and black in 2016 – his first full season with the franchise.
Equally comfortable in the 12 and 15 jersey, with stints at first-five, Havili is a key senior player for the Crusaders as we chase down a seventh title in as many years.
"From when I was a young kid, I've always wanted to play professional rugby," Havili said.
"To have the opportunity to play for my three favourite teams – Tasman, the Crusaders and the All Blacks – for a few more years is special and something that I didn't want to give up just yet."
Scott Robertson, Crusaders Head Coach, said Havili was "extremely passionate and cares deeply about his teammates".
"Dave brings so many different qualities to a team. He challenges you, he pushes you, just like he does on the field because he cares," Robertson said.
"To coach someone that has multiple skills, that can play in so many different positions at a world class level, is so unique.
"He has a skill factor, but a toughness factor too. He's tough as a trainer, tough as a player, and tough on himself. He's got true grit in him."