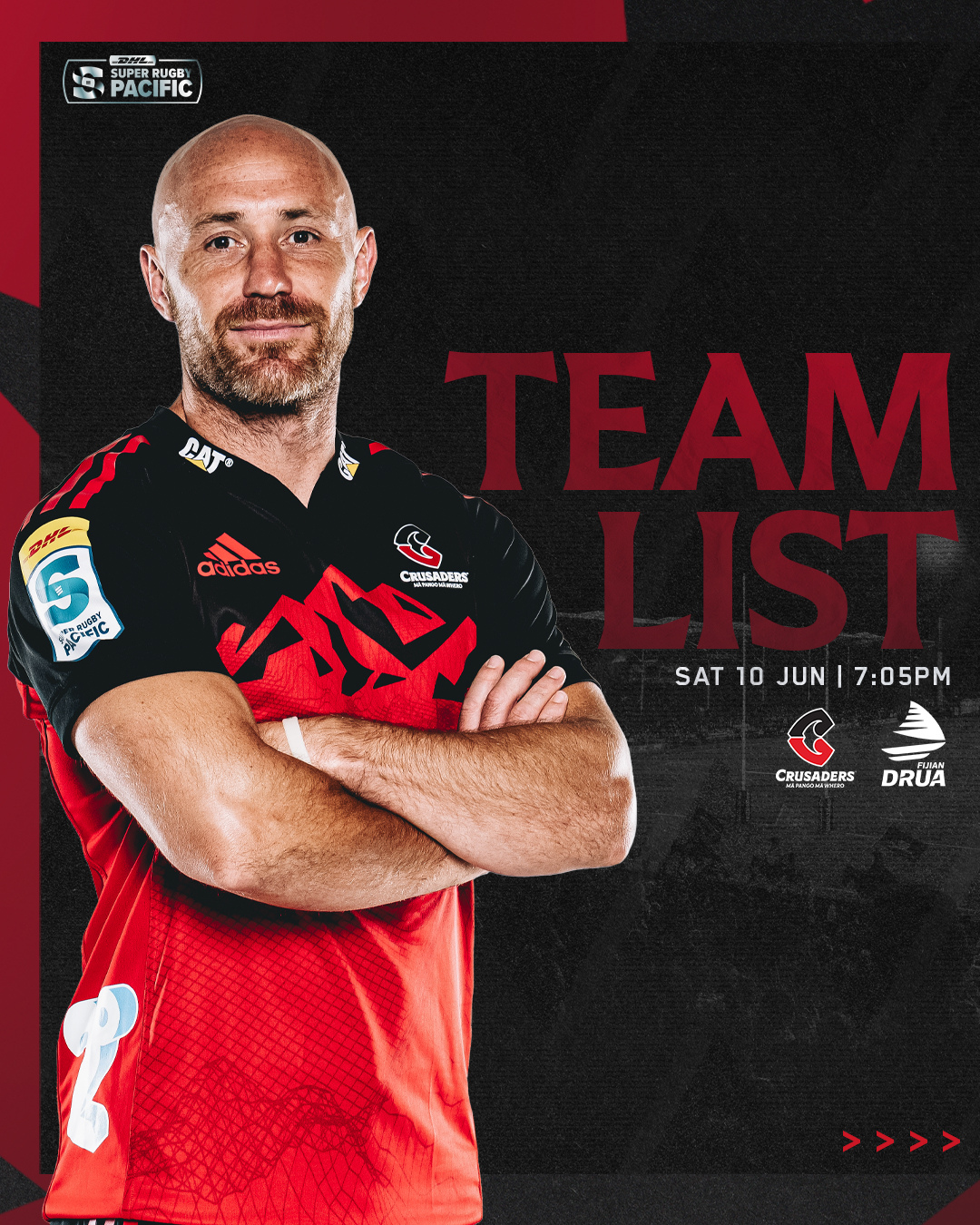 It's June. It's cold. It's quarter finals time. Saturday night, the Crusaders face the Fijian Drua here in Christchurch.
The squad is out and there's good news. Oli Jager is back in the front row after an unlucky knee infection had him sidelined for longer than expected. It's his first start of the season and he is pumped.
Ethan Blackadder and Willi Heinz both rejoin the forces, ready to make a huge impact off the bench.
Jager is joined by Tamaiti Williams and Codie Taylor in the front row, ready to bring structure to the strength of our tight five: Scott Barrett, Quinten Strange, Sione Talitui, Tom Christie and Christian Lio-Willie.
Mitch Drummond takes the starting 9 jersey, with Richie Mo'unga at 10. It's his last season with the Crusaders and we're savouring every minute he's in the red and black jersey.
Recently announcing he's heading to Toulon at the end of 2023, Leicester Fainga'anuku takes the left wing – where he is his most dangerous – looking to add to his competition-leading try total.
Dallas McLeod takes up position on the right wing with Jack Goodhue and Braydon Ennor holding down centre, while Will Jordan controls the field from fullback.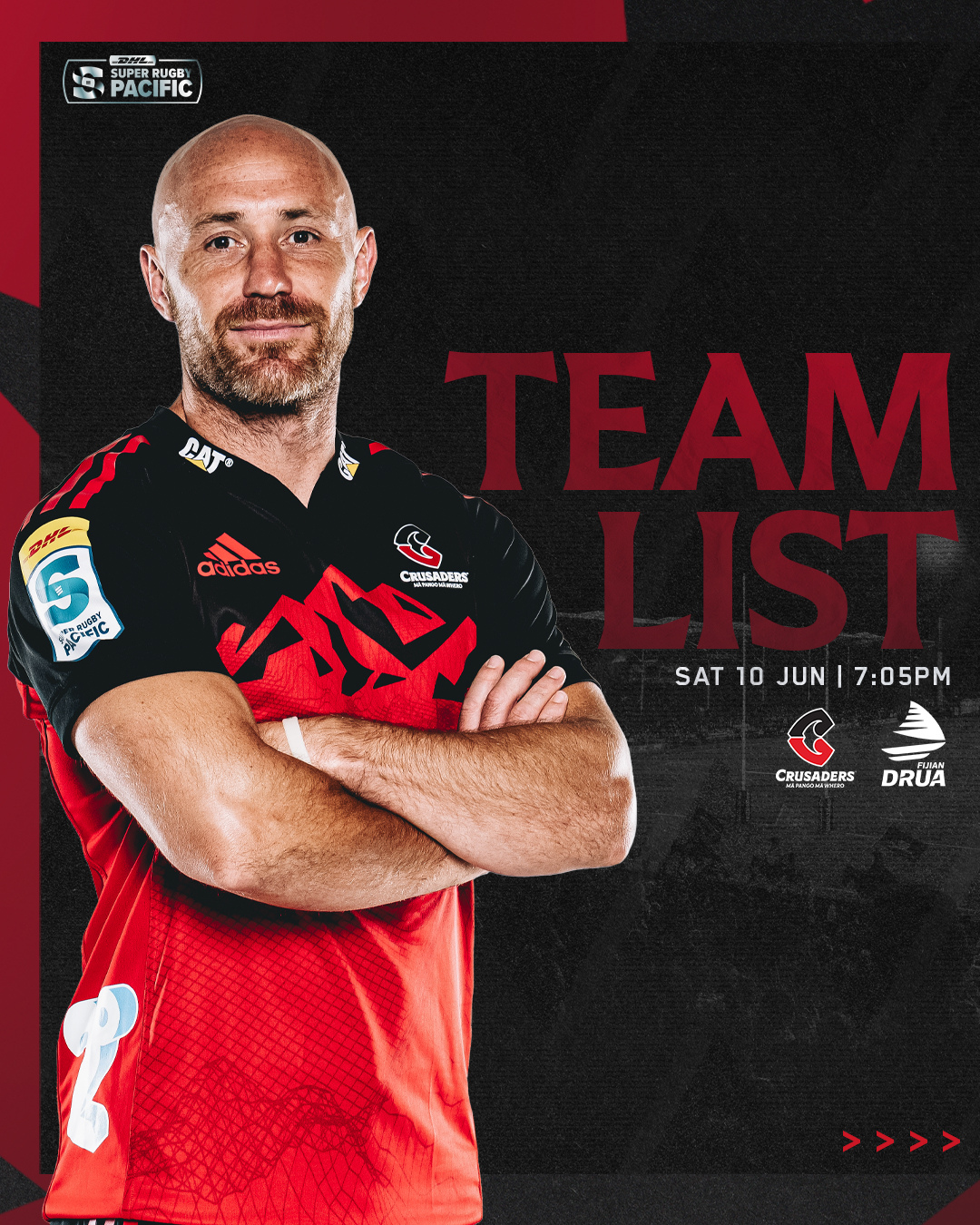 Full Team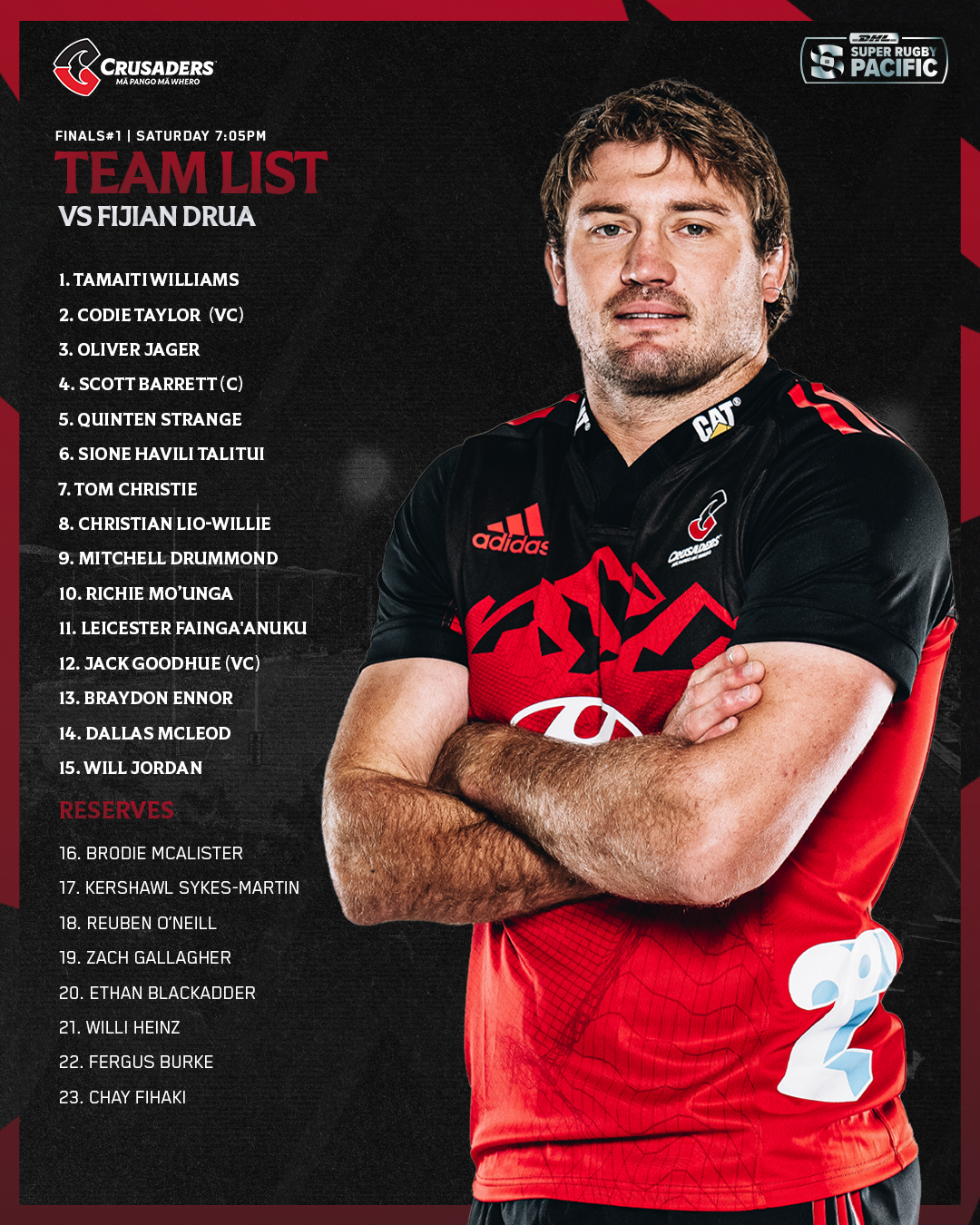 Tamaiti Williams
Codie Taylor (VC)
Oliver Jager
Scott Barrett
Quinten Strange
Sione Havili Talitui
Tom Christie
Christian Lio-Willie
Mitchell Drummond
Richie Mo'unga
Leicester Fainga'anuku
Jack Goodhue
Braydon Ennor
Dallas McLeod
Will Jordan


Brodie McAlister
Kershawl Sykes-Martin
Reuben O'Neill
Zach Gallagher
Ethan Blackadder
Willi Heinz
Fergus Burke
Chay Fihaki