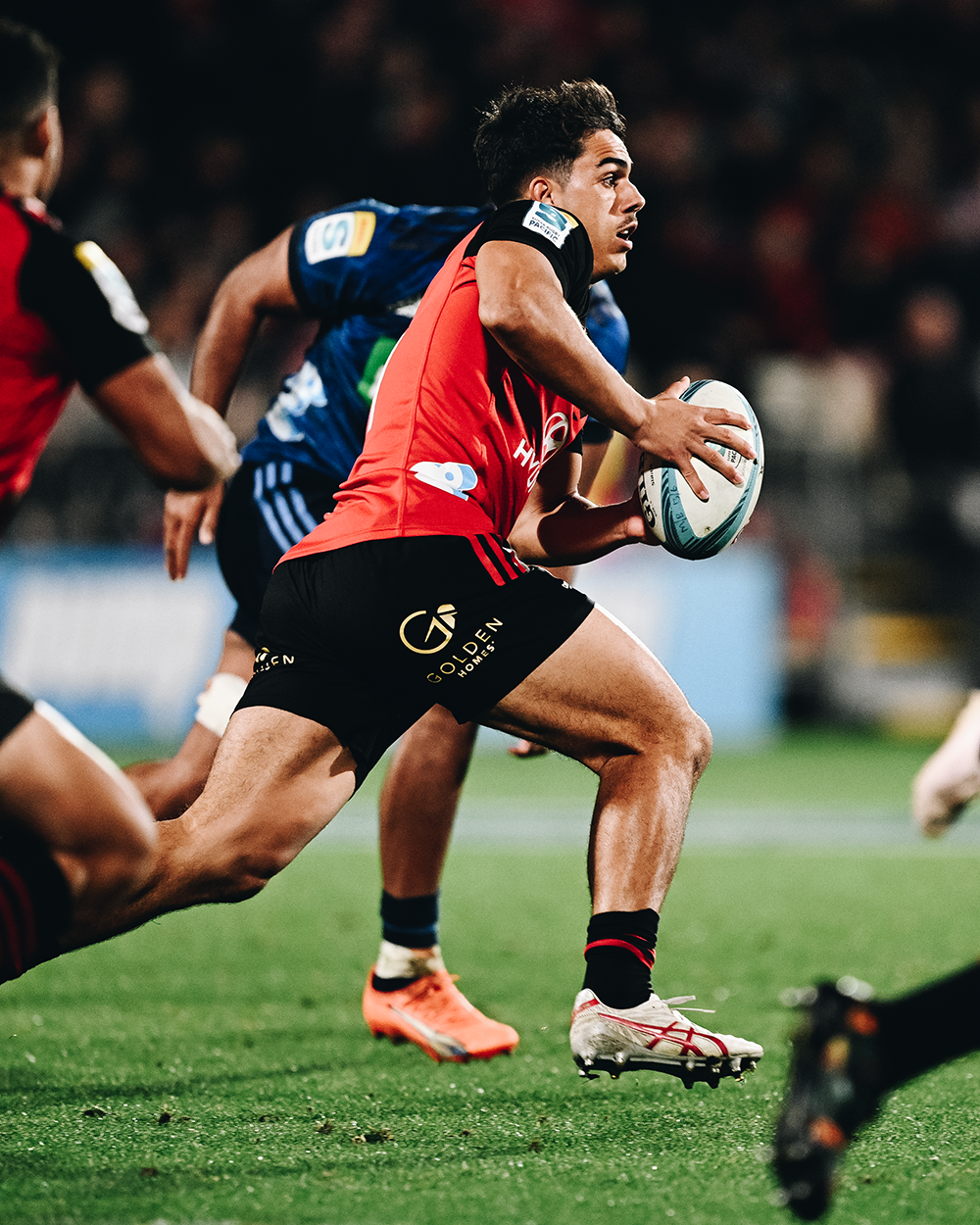 The Crusaders head north to Auckland this weekend. Their opponent? Moana Pasifika. The destination? The newly dubbed Go Media Stadium Mt Smart.
It's Round 13 of Super Rugby Pacific '23 – officially crunch time. With just three games left in the regular season, the scramble for points at the top of the table is well under way, spurred on by a Reds win over the Chiefs in Round 12.
Some of our boys are getting some valuable game time on Saturday, ready to face a Moana side that is more than capable of putting points on even the most experienced teams. Expect a huge contest on the wings and at the heart of the scrum.
TEAM NEWS
Most of our All Blacks are resting this week so expect a dynamic team taking the field on Saturday. It's a peak into the future this week, with Noah Hotham starting at halfback and Fergus Burke slotting into first five. Macca Springer confidently takes left wing and Chay Fihaki takes right. Dallas McLeod and Jack Goodhue own the centre and Will Jordan backs it all up in 15.
The team is ready to make an impact off the bench too. Ioane Moananu, Andrew Turner and Seb Calder will take over in the front row as needed, and Dominic Gardiner and Christian Lio-Willie will bring power to the scrum and strength to the ball carry.
Keep an eye on Taha Kemara if he takes the field at first-five. He's been out injured since Round 3 but is rearing to go, the future of our kicking game. Wil Gualter takes up the 23 spot after some solid performances earlier in the season.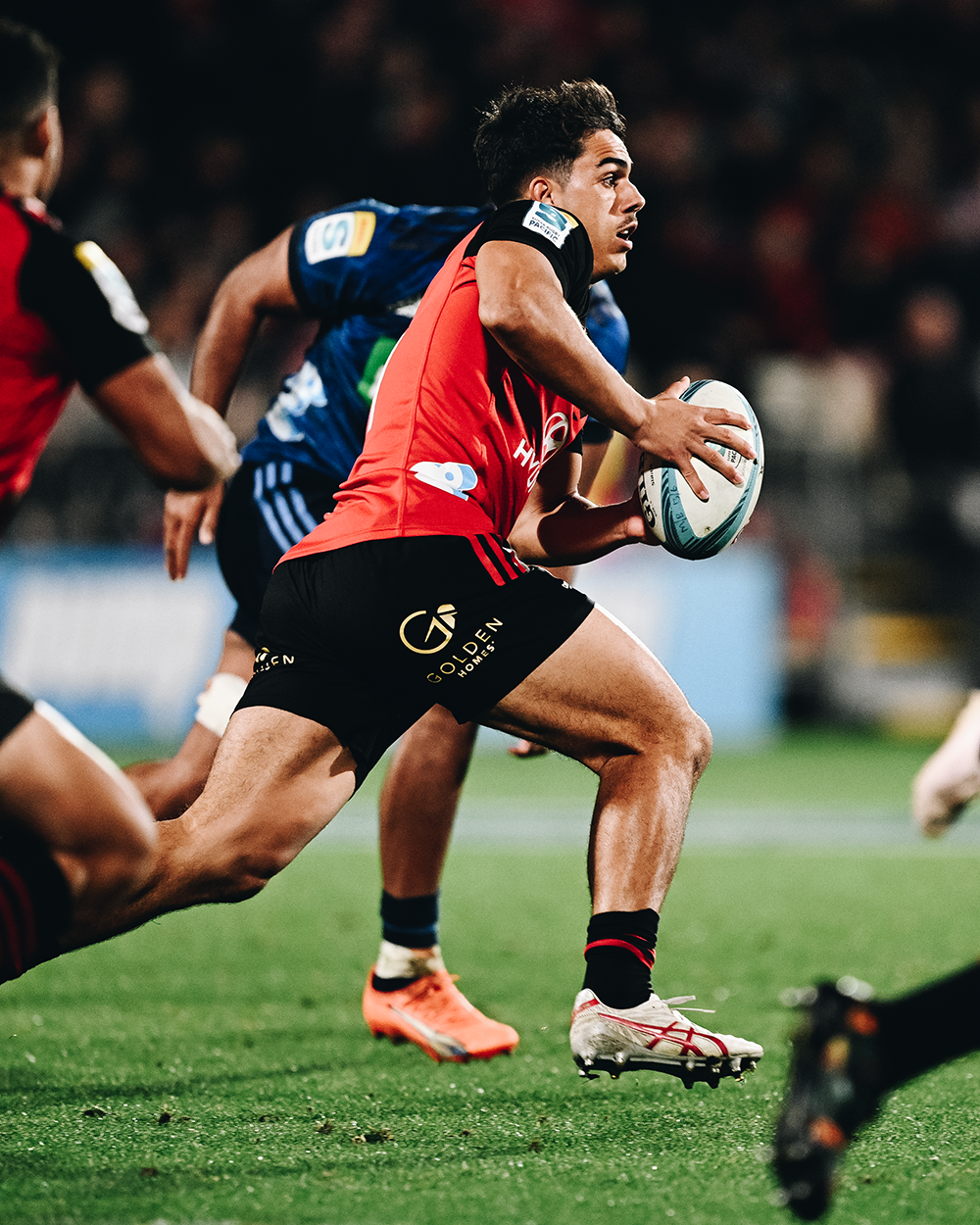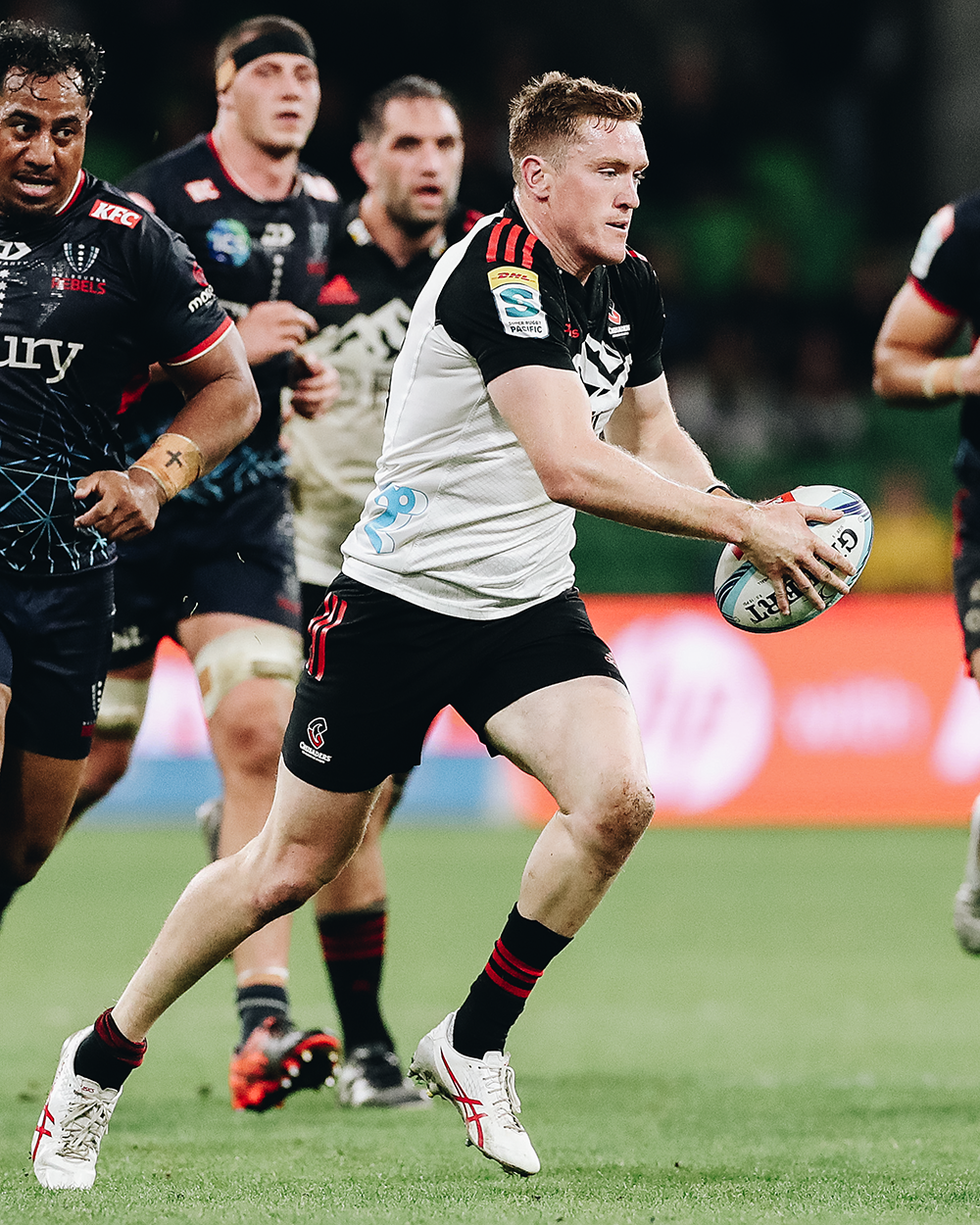 LAST TIME WE MET
It was Moana's first trip to Christchurch when we played them at Orangetheory Stadium in Round 7. It was April, it wasn't as cold, and it was Richie's 100th game for the Crusaders.
The final score was 38-21, Crusaders getting the W but not without fighting off a rampant Moana who held the lead twice throughout the night.
Crusaders scored five tries to Moana's three, two coming from Levi Aumua who presents a huge threat. Timoci Tavatavanawai dotted down against us last time too, ready to hit it off the bench this week.
MATCH UPS
Battle of the half backs. Noah Hotham comes up against Ereatara Enari, once a nine-cap Crusader who moved to Moana for their debut '22 season. There'll be a few tussles between these two.
Dallas McLeod and Levi Aumua. McLeod is on a hot streak of form this season, breaking tackles for fun and running straight up the park. Meanwhile, Aumua has scored four tries in 11 appearances and is considered one of the better centres in the competition.
Macca Springer comes up against Tima Fainga'anuku – recognise that surname? Leicester's brother is a regular starter for Moana and has scored no less than four tries this season. Meanwhile, Macca's scored three tries from nine games. He's in his preferred position of left wing too – watch out.
KEY INFO
Kickoff: 7.05pm, Friday 19 May. Go Media Stadium Mt Smart