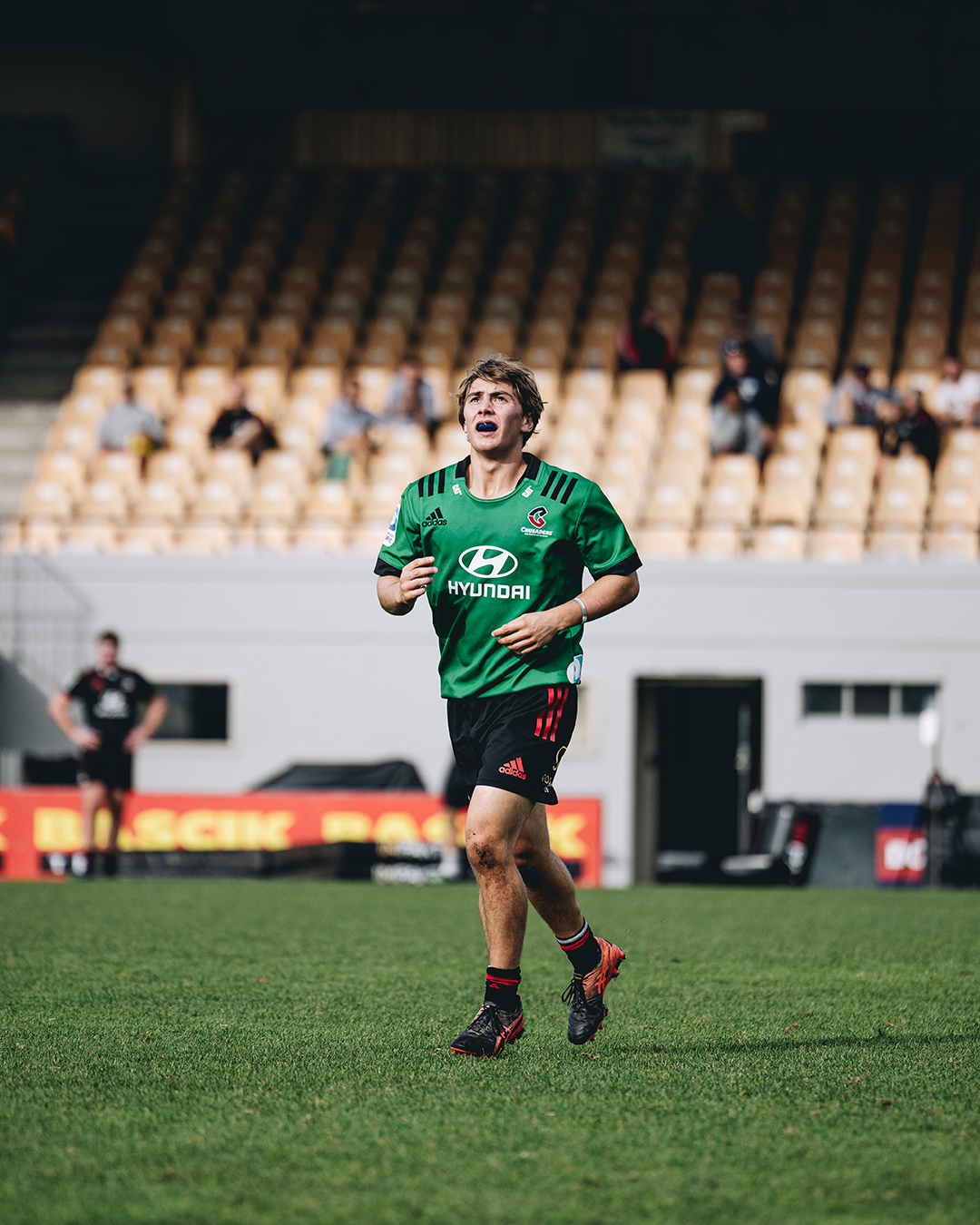 The final round robin game of the 2023 Super Rugby Pacific Season is looming large this weekend with our Crusaders looking forward to a kiwi derby in the Capital.
The team are coming off a string of high scoring, attacking wins, with three of the last four games seeing the team score over 40 points.
The newest man looking to make a debut for the Crusaders is former Christchurch Boys High and Tasman Mako halfback Louie Chapman, who is likely to make an appearance off the bench. If he takes the field, he'll become Crusader number 281.
Speaking of his latest selection, Razor has total faith in Chapman ahead of his debut,
"He's trained for a couple of years, he's been awesome, an awesome pro. It's a good story, He could have gone to MLR [Major League Rugby], he could have gone to another competition, but he wanted to be a Super Rugby player, he wanted to be a Crusader. He's a local boy, this is his opportunity and he's ready."
The game will have extra meaning for Crusaders stalwart, Sam Whitelock, as he approaches the end of his time at the Crusaders before heading to France after the World Cup.
As he approaches his final few games as a Crusader, Whitelock reflects on the journey he's been on in the red and black,
"When I first arrived here in rugby park in '07, talking tome of the senior guys they said, 'look it's going to go so quick, you'll blink and you'll be halfway through your career,' and it's exactly true."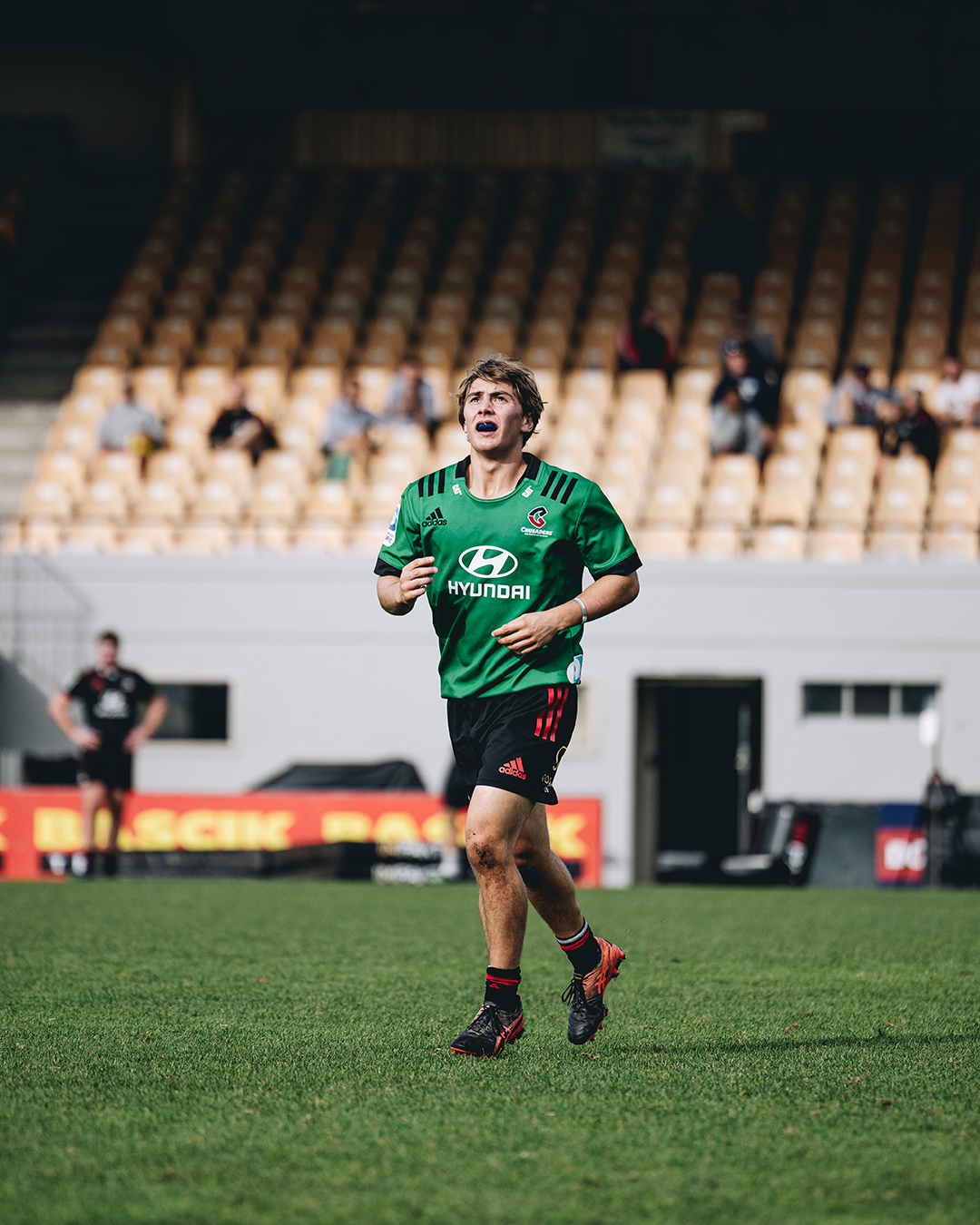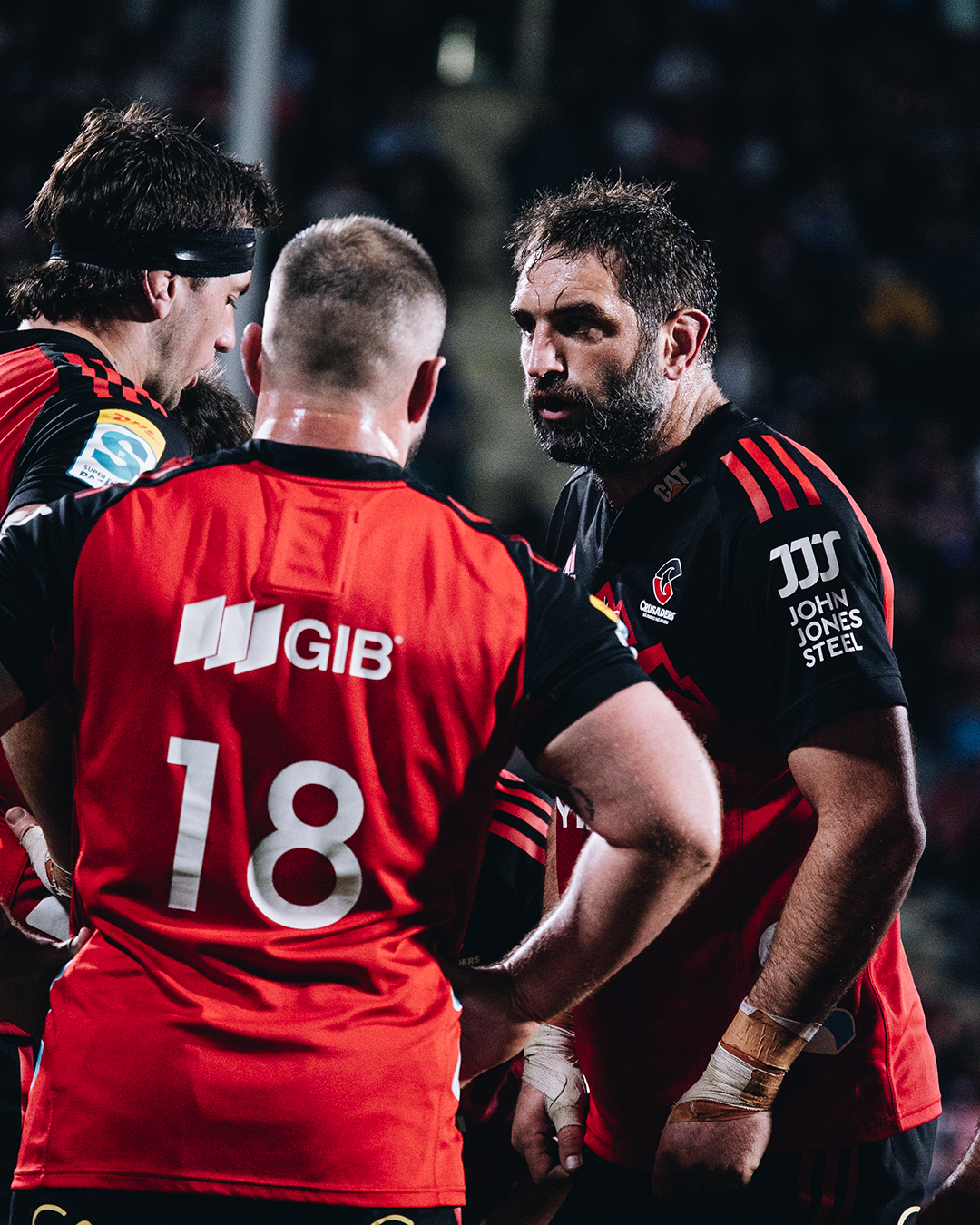 "It means the world. It's something I never thought I'd ever achieve. I never thought I'd play one first class game. Never thought I'd play for Canterbury or any of those things so to still be here now after all these years is very humbling."
In the front row, the evergreen John Afoa returns for his 2nd Crusaders cap and 497th First Class game. Alongside him will be Codie Taylor and Tamaiti Williams, who is welcomed back into the matchday 23.
Quinten Strange and Sam Whitelock start at lock with Tom Christie, captain Scott Barrett and Christian Lio-Willie making up the rest of the loose forwards.
Mitch Drummond will start alongside his mate Richie Mo'unga. The centre pairing will be an All Blacks pair of Jack Goodhue and Brayden Ennor, with our outsides looking sharp in the form of the precocious Leicester Fainga'anuku, Dallas McLeod, and the newly re-signed Will Jordan.
The bench holds Brodie McAlister, Kershawl Sykes-Martin, and Reuben O'Neill, with the latter coming off a successful Crusaders debut last weekend. Zach Gallagher and Sione Havili Talitui will likely make an appearance as the game ticks on. Finally, debutant Louie Chapman is joined by Chay Fihaki and the versatile Fergus Burke.
WHEN: Satursay 3rd June
WHERE: Sky Stadium, Wellington
TIME: 7:05pm Kickoff