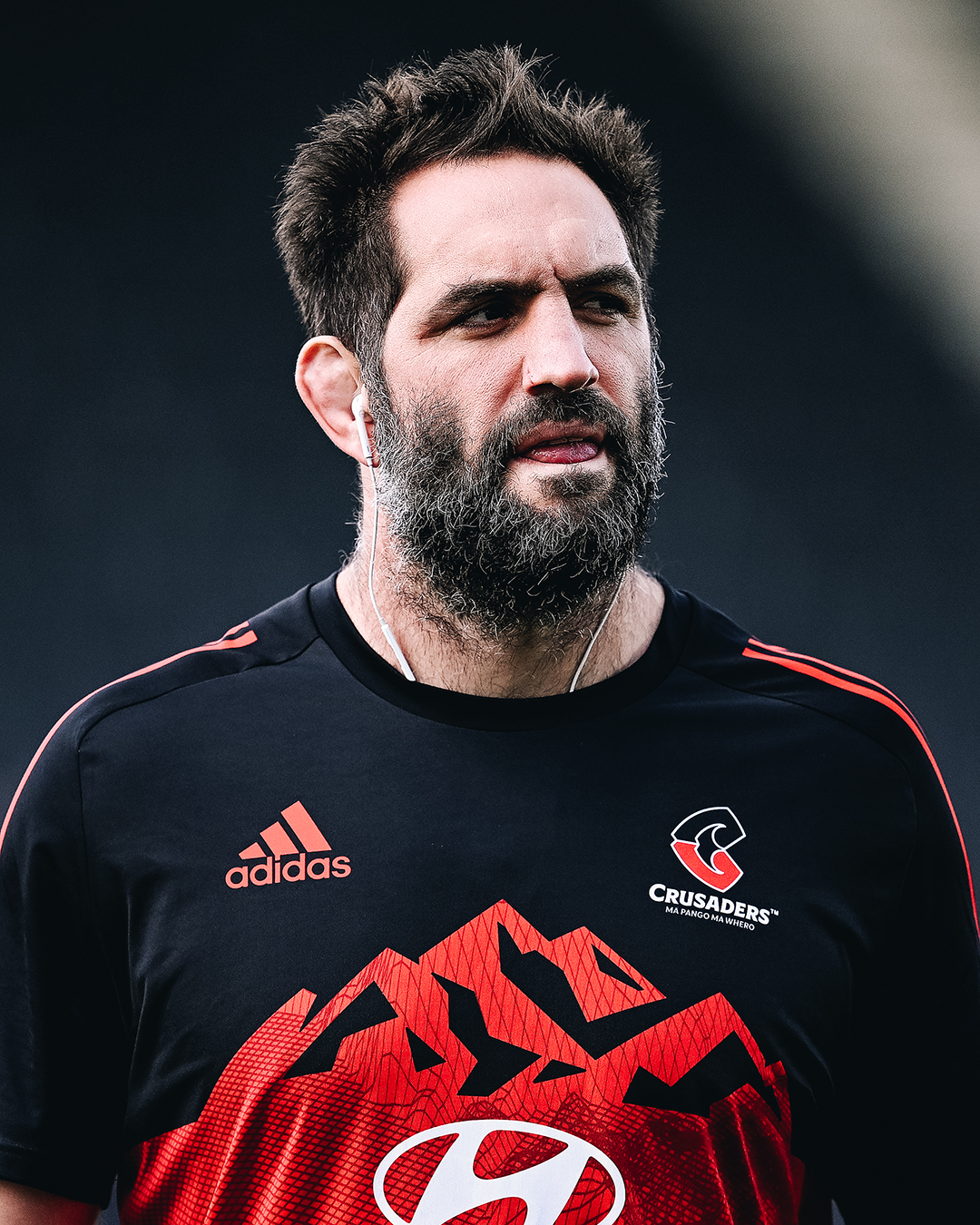 The 2023 Super Rugby Pacific season will be Samuel Whitelock's last with the Crusaders.
The veteran Crusader and All Black has taken up a two-year deal with Section Pau in the South of France, where he'll link up with younger brother Luke Whitelock who joined the Top 14 club in 2019.
"Hannah, the kids and myself are going to head to France to play with my little brother Luke," Whitelock said.
"I've had the privilege of playing with family for Canterbury, the Crusaders and the All Blacks at different stages and this opportunity was too good to pass up."
Whitelock debuted for Canterbury in 2008 and the Crusaders in 2010. He is Crusader #142 and has currently played 176 games for the franchise – second only to Wyatt Crockett (203). He's been a part of six championship campaigns and captained the side for several seasons.
"I want to say thank you to everyone for their support through the years, it's been absolutely immense," Whitelock said.
You've helped me grow, you've helped me develop as a player", but most importantly as a person."
There are few players in Crusaders history who have made a mark like Sam Whitelock. A mainstay for generations of fans, his presence on the field brought confidence to both the playing group and the fans.
The same could be said for his impact on the All Blacks, having earned many All Blacks caps as captain and respect across the globe as a rugby role model.
Scott Robertson, Crusaders Head Coach, said Whitelock was an "iconic rugby player" who had taught him a lot throughout his coaching career.
"He's iconic because of his consistency in form at all levels, spanning three decades and being at the top of his game throughout that time," Robertson said.
He said Whitelock's game understanding and "his ability to win big moments in big games" set him apart.
"He has an innate ability to connect the group and know what needs to be said at the right time on and off the field."
"He's a great mate and a pleasure to coach."
"If there's one player who lives the Crusaders culture it's him, through consistency, his daily habits and his leadership."
Whitelock will join Pau after the Rugby World Cup.