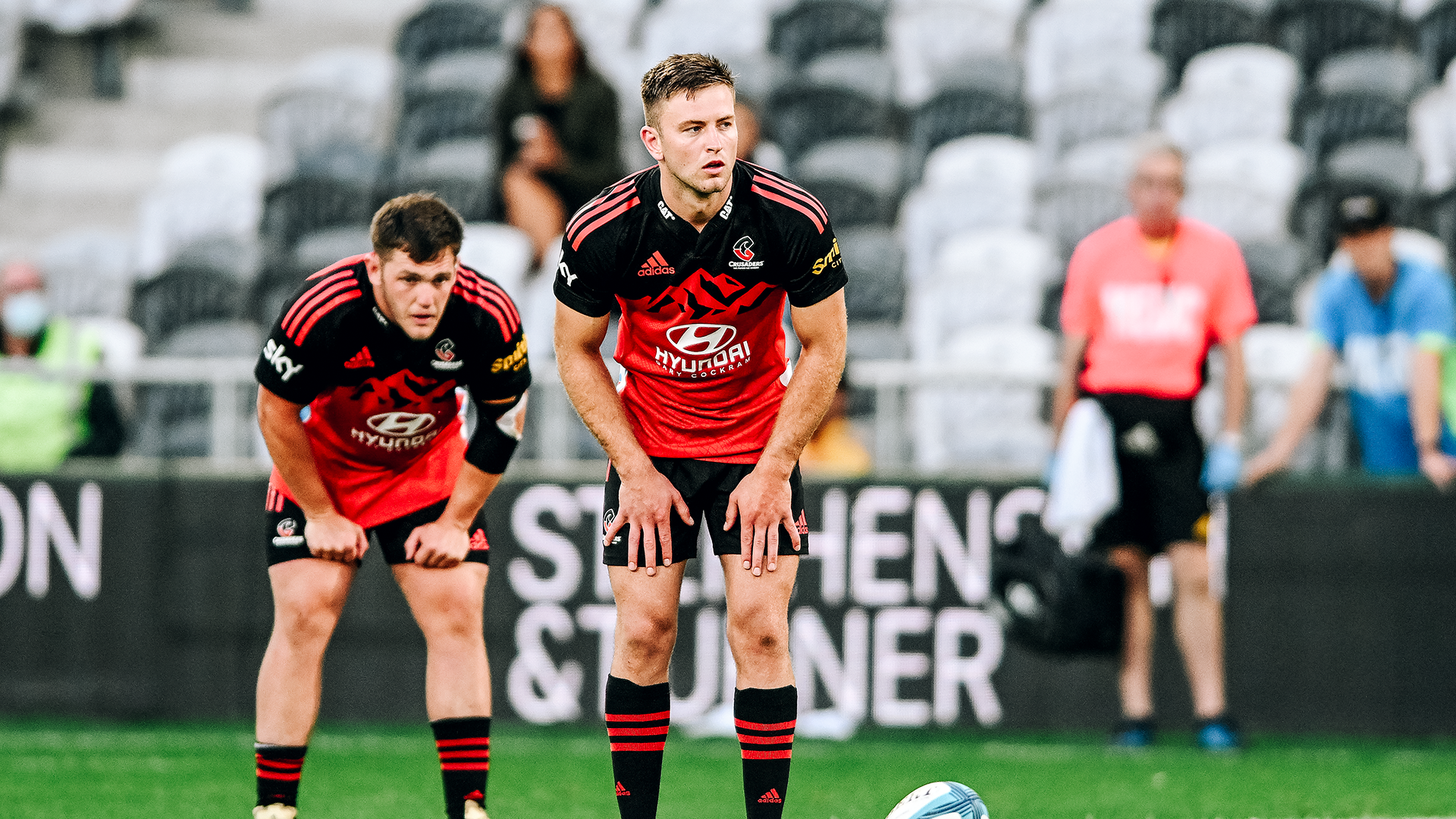 Exciting fly half Fergus Burke has re-signed with the Crusaders through to 2024, giving coaches and fans faith in the depth of the team's talent ahead of the 2023 season.
The 23-year-old started in five of his nine appearances in the red and black jersey in 2022, scoring two tries and slotting five between the posts for a season total of 61 points. He was the top point scorer across the 2022 NPC season, racking up 147 points as regular starter for Canterbury.
His explosive pace combines with a cunning understanding of the game, and an ability to regularly see the best play. Expect consistency and fireworks from Burke when the season kicks off.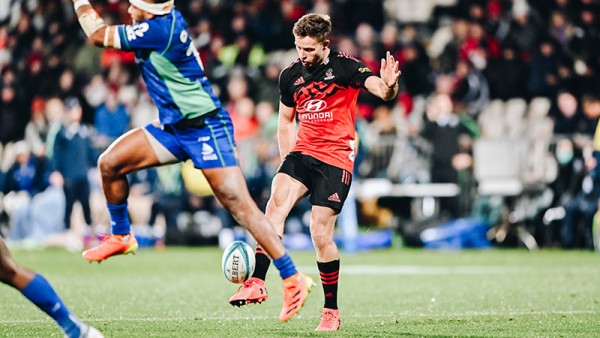 Burke debuted for the Crusaders in 2020 against the Sunwolves in Brisbane. He also has international playing experience, having lined up for the New Zealand Under 20 side at the 2019 World Rugby U20 Championship in Argentina.