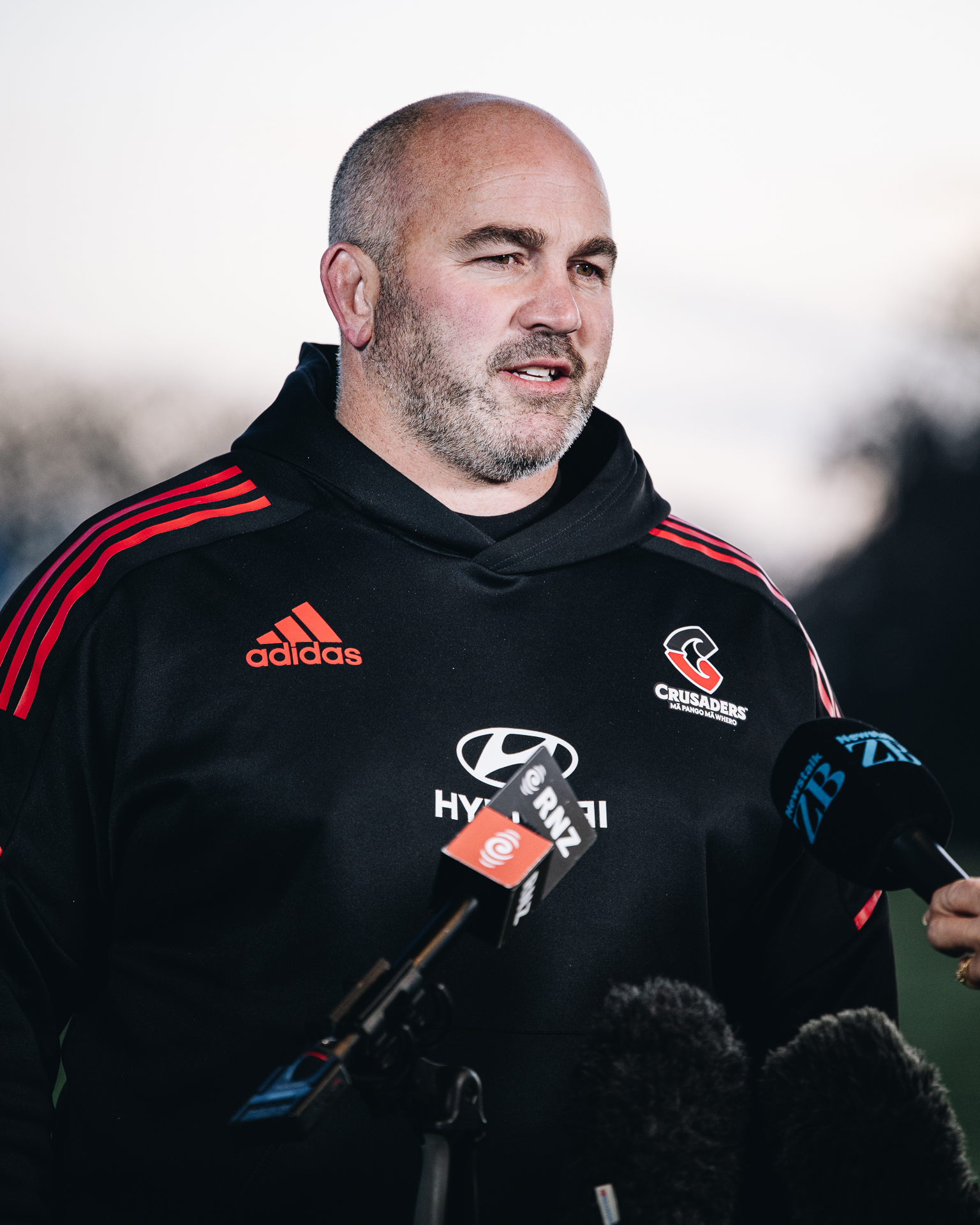 Grand Final week is nothing new for the Crusaders, but for some in the camp it's new territory.
Dan Perrin, forwards coach and new recruit this season, spoke to media on Tuesday ahead of Saturday's final.
The question? How did a finals week differ from a 'normal' training week?
"Nothing really changes whether it's a final or round one," Perrin said.
"We've got a fairly good process throughout the week in how we set the players up. We do our due diligence on the opposition and focus on us and what we can control.
"It's obviously really exciting that it's a final, but for me it's just getting about my work."
The forward pack are key to what the Crusaders have become reknown for – strength in set piece. A chance to reset, steal momentum, and dig into a playbook based off identified weaknesses in your opposition.
You only have to look at the Crusaders lineouts in recent games, and tries off scrum drives, to see Perrin's mark on the game.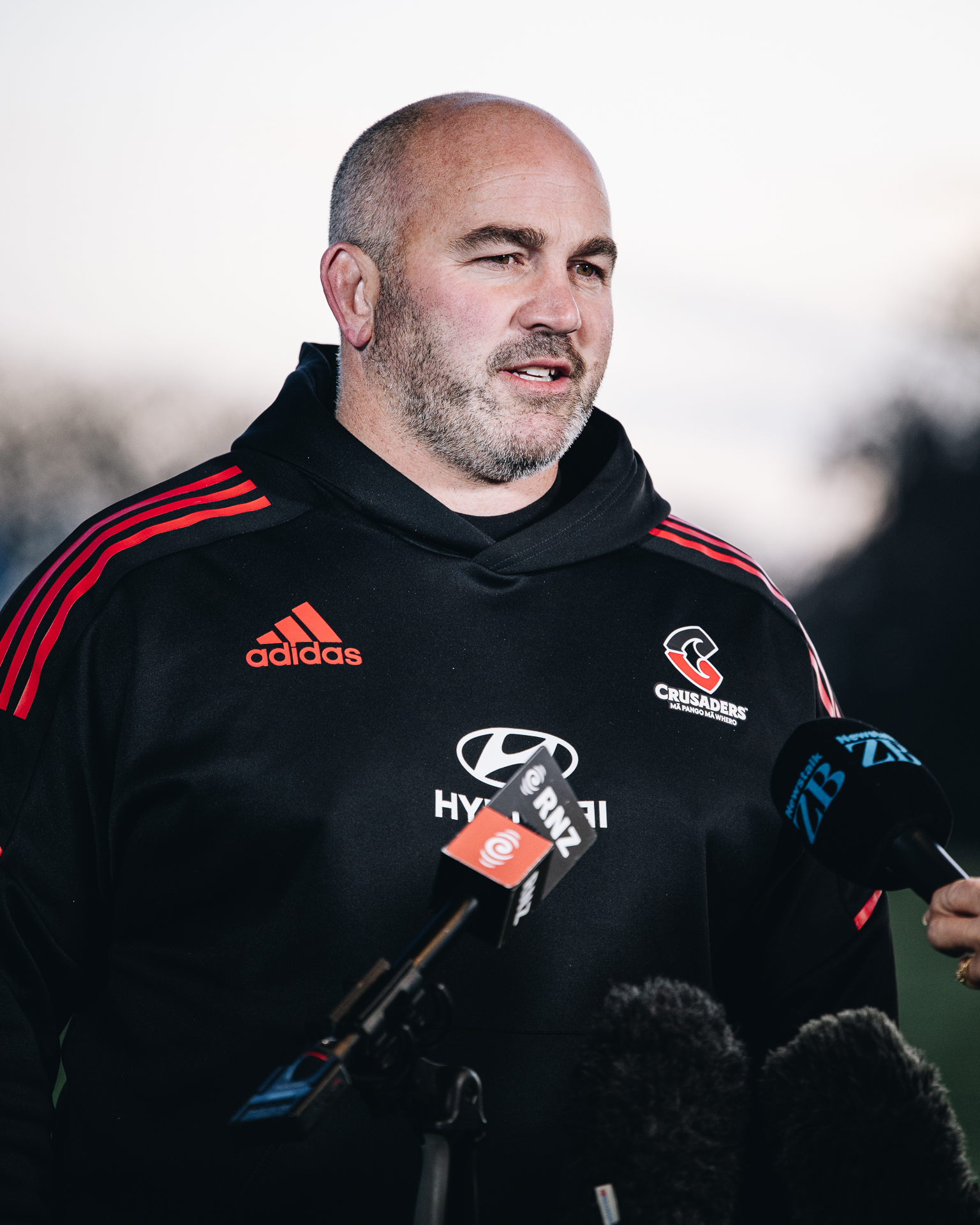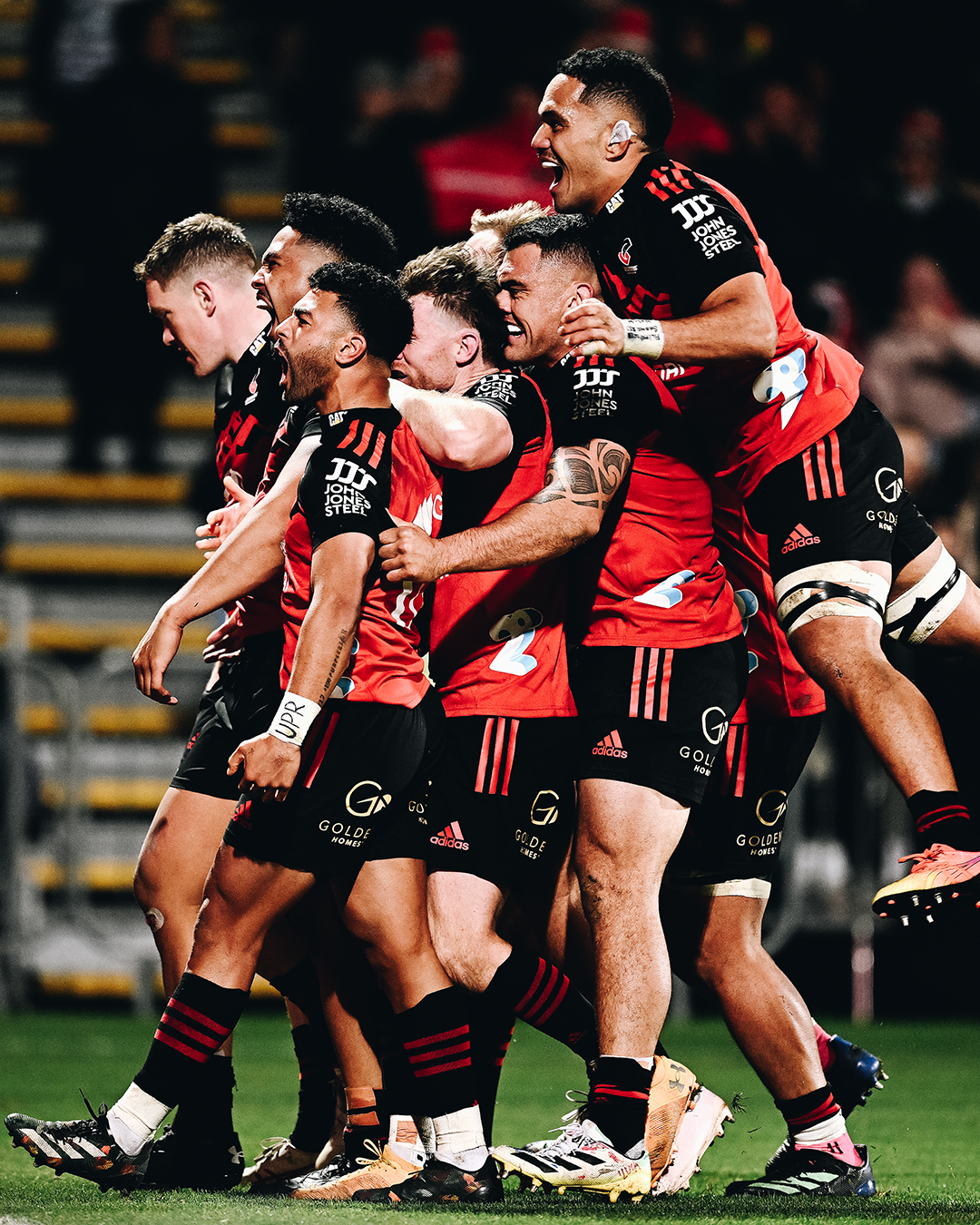 The Chiefs had a "hell of a year" and he presented a proper challenge to the 13-time Champions chasing their seventh straight title.
"They've been the form team throughout the competition, so we respect them and are looking forward to the challenge of going up there," he said.
"We've got a couple of clear areas that we're focused on, and if we go up there and execute what we want it should be a good day at the office.
"We respect what they've done throughout the year, but we don't fear it."
For a few key Crusaders people this will be their last game – Scott 'Razor' Robertson, Scott Hansen, Sam Whitelock, Richie Mo'unga and Leicester Fainga'anuku.
So how does the team focus on the job at hand knowing these guys are calling time on their career in the red and black on Saturday?
"What's important is Saturday, anything outside of that or after that will be addressed then," he said.
"No doubt after the final whistle blows there'll be celebrations and we'll acknowledge who we need to acknowledge, but our focus is firmly on what happens inside those four white lines at FMG Stadium in Hamilton.