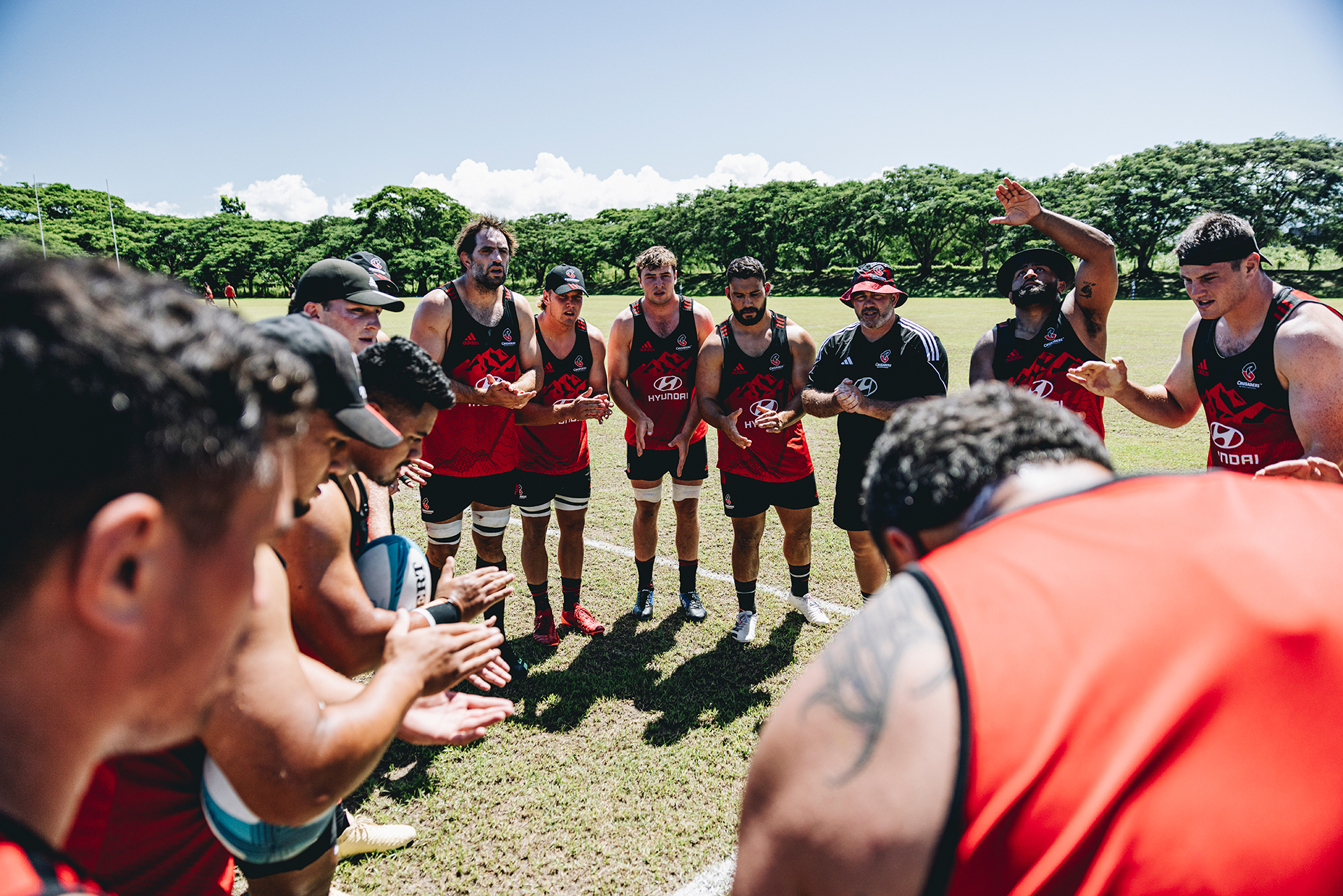 It's game on in Fiji as the Crusaders take on the Fijian Drua in the home side's first-ever home game, and the Crusaders captain marks a significant milestone in his career.
The crowd is expected to tip over 16,000 when the teams take the field at Churchill Park on Saturday 11 March, kick off at 3.35pm (Fiji Time), 4.35pm (NZST).
It's a momentous game for both sides. The Drua have waited a long time to play in front of their home fans and excitement on the ground is palpable. Equally, Crusaders captain Scott Barrett plays his 100th game in the red and black jersey, the 23rd player to reach the milestone for the franchise.
Scott Robertson, Crusaders Head Coach, said Barrett was "an incredible player" who consistently made the right call in pivotal moments.
"His experience, and the respect and mana he has in every team he plays for, makes him a massive asset," Robertson said.
As we celebrate a veteran of the game, equally we congratulate three debutants who could take the field in the Crusaders first visit to Fiji since a 2019 game versus the Chiefs.
Ioane Moananu and Kershawl Sykes-Martin could see some game time in the front row, while first five Taha Kemara is looking likely to get some minutes.
Quinten MacDonald has been named to play his first Super Rugby match since 2015, and his first for the Crusaders since 2012. He'll take the No. 2 jersey alongside George Bower at loosehead and Tamaiti Williams at tighthead.
Chay Fihaki at fullback and Dallas McLeod at 23 on the bench both make their first appearances for the 2023 season.
Scott Hansen, Crusaders Assistant Coach, said "we've got the group here that we need to do the job this week".
"Some changes to the side have been made through illness, through where we are in our roster, and some injuries also,"Hansen said from Fiji.
"Some boys will be making their debut, other will be playing their first game for the Crusaders for awhile, so we're excited for all those guys and their families."
Hansen said the Drua were an exciting side, playing in front of a huge home crowd for the first time.
"We're excited for this one, it's such an awesome opportunity to play the Fijian Drua here at home.
"They're a gifted team, all with ball carrying and offload ability...and they'll be making decisions from areas of the field that possibly other teams wouldn't around their attack," Hansen said.
It's set to be a scorcher of a day and a game, with both sides bringing a lot of international experience and passion. Don't miss this Pacific thriller – kick off 4.35pm (NZST) on Saturday 11 March.