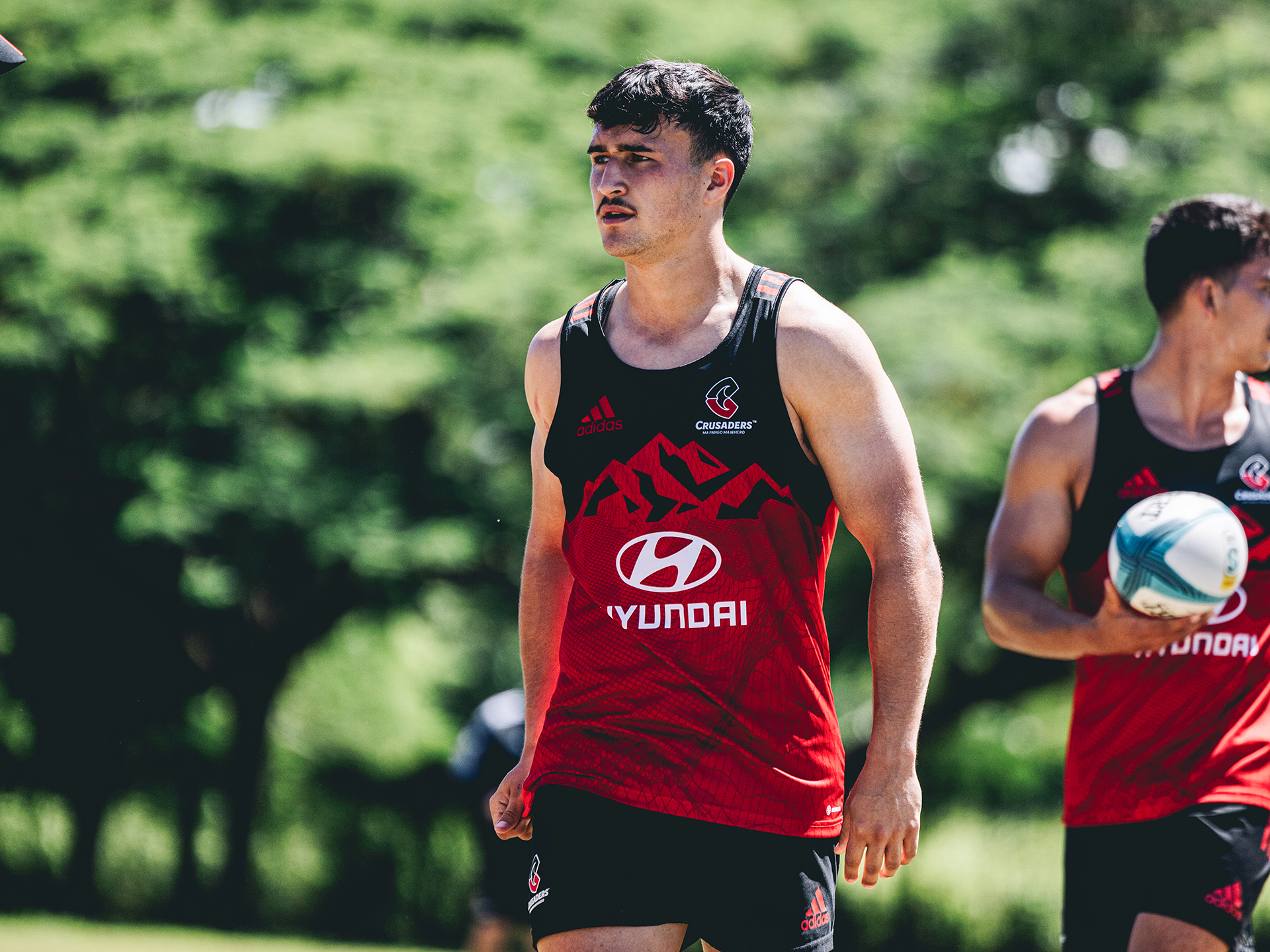 Entering the Crusaders environment is a full-on experience for any player, and at 19 years old, Taha Kemara is one of the youngest to do it.
"Honestly, I'm absolutely loving it. I'm pretty much living my dream every day," Kemara said.
The Hamilton Boys High leaver is contracted as a first five, our third alongside Richie Mo'unga and Fergus Burke. With Mo'unga leaving to Japan at the end of the year, the future of the position is wide open.
The teenager travelled with the team to Fiji and will occupy a seat on the bench when they take on Fijian Drua on Saturday afternoon at Churchill Park in Lautoka, Round 3 of the 2023 Super Rugby Pacific season.
He's hoping to take the field in his debut match in the red and black, alongside other debutants Kershawl Sykes-Martin and Ioane Moananu.
A core member of the next generation of Crusaders, alongside the likes of Macca Springer and Noah Hotham – who Kemara played high school rugby with in Hamilton – Kemara said Super Rugby was a big step up.
"The intensity is next level here and something I've never experienced before. Every time we are here at Rugby Park we are here to work. I thought I knew a bit about rugby but coming here, I've still got so much to learn," he said.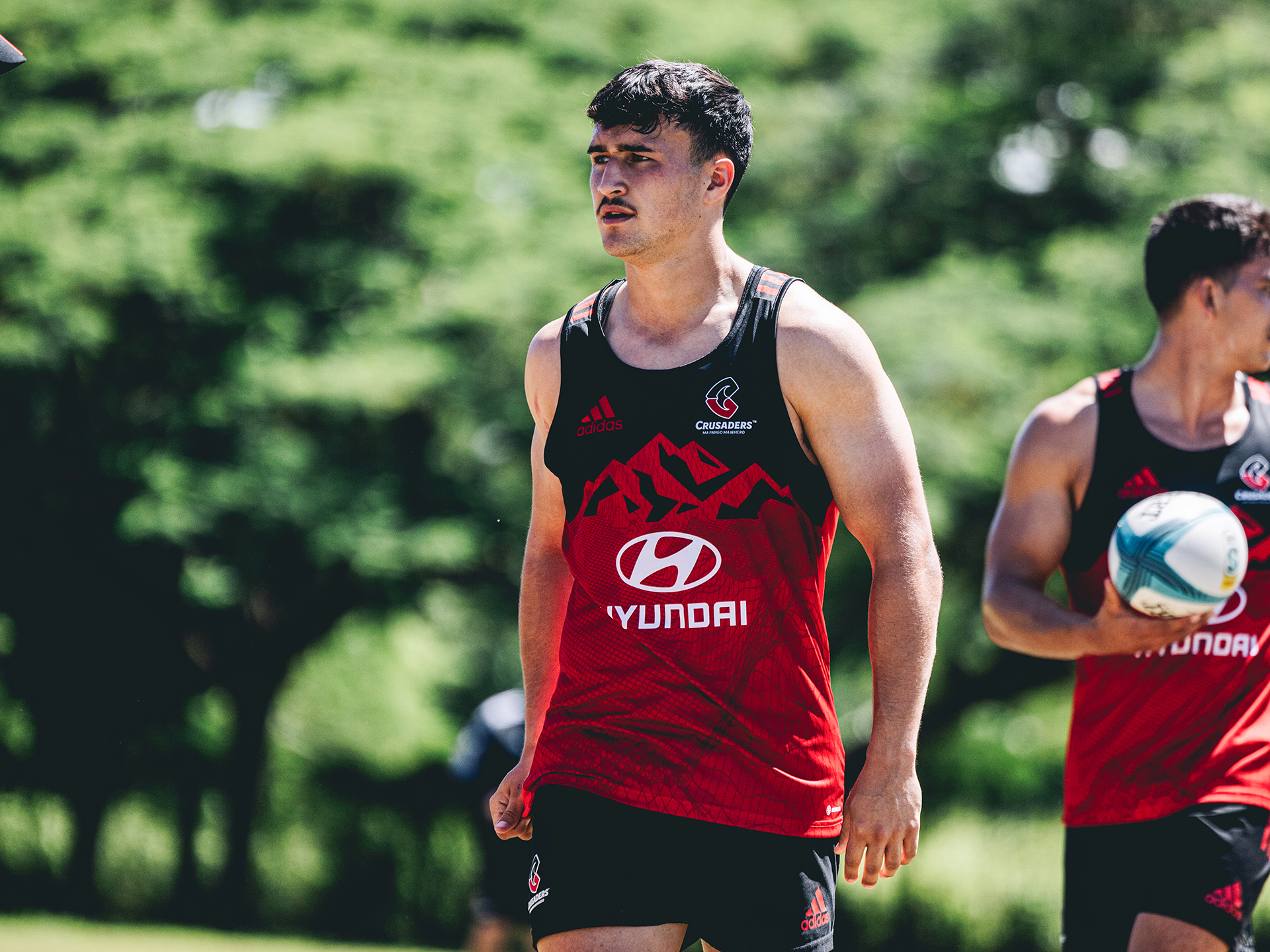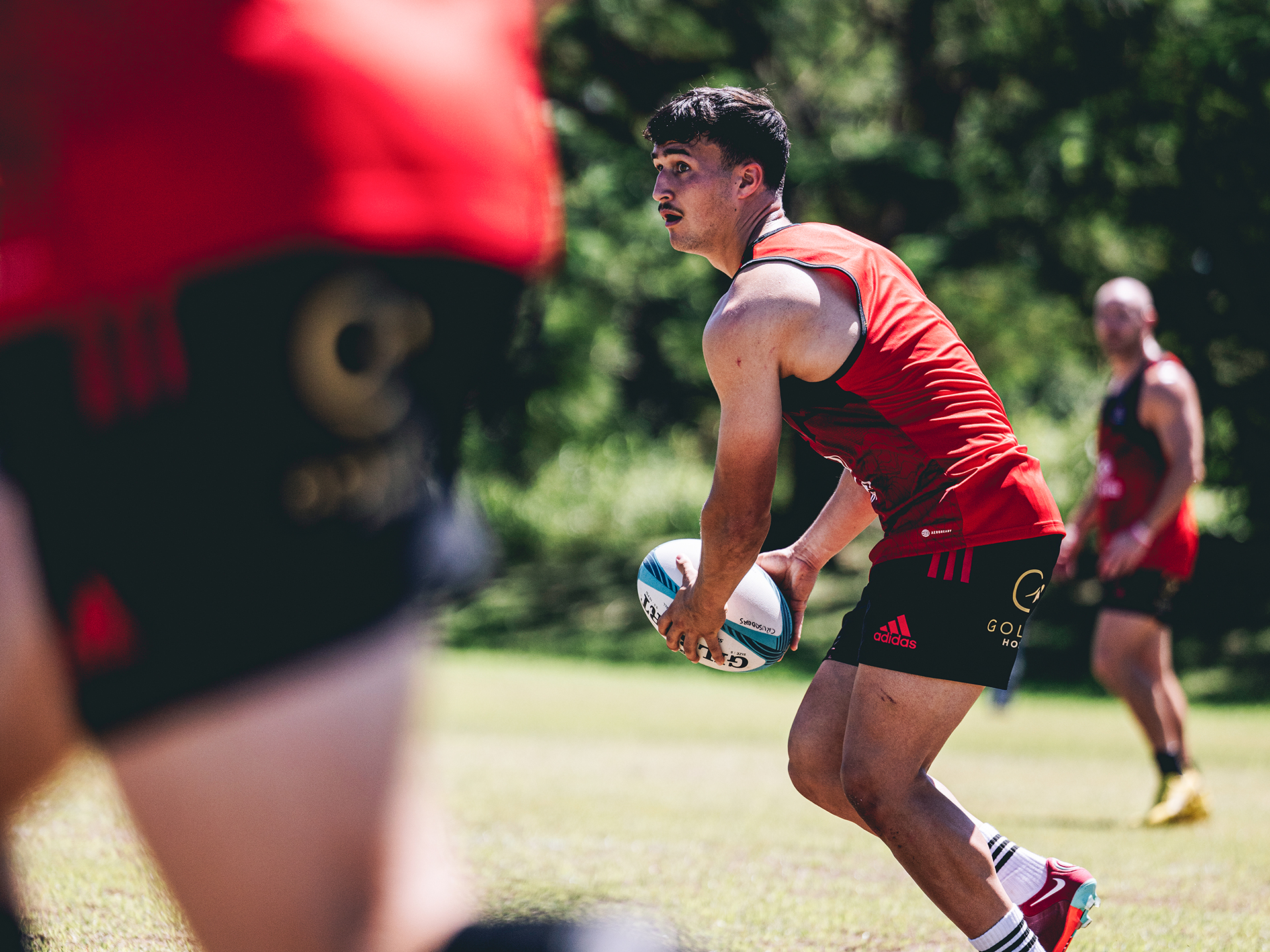 Training usually finishes with kickers squaring up to test their boot, rugby balls rattling Rugby Park's green fences and the windows of the commercial team's office.
For Kemara, he still pinches himself that he's lining up alongside the likes of Richie Mo'unga, Fergus Burke and Chay Fihaki.
"It's been pretty cool, looking up to Richie, living every day here with him, being able to observe him on and off the field.
"It's quite big for me you know, and obviously I still have a lot to learn from him this year before he heads off, and I'm planning on soaking it all up."
Rather than feel the pressure of the 10 jersey, Kemara said he saw it "as a privilege".
"To be able to come out here and wear that jersey one day, I don't really see it as pressure. I'm very aware of the privileged position I am in to carry that legacy, and I'm just taking it in every day and enjoying it," he said.
"The legacy this club has, the people that have gone before, and the legacy of the No 10 jersey, it's huge. The opportunity came up and honestly, I was never going to turn it down."
Should he come off the bench in Lautoka, Kemara will wear the 22 jersey. Kick off 4.35pm NZ time. Crusade On.