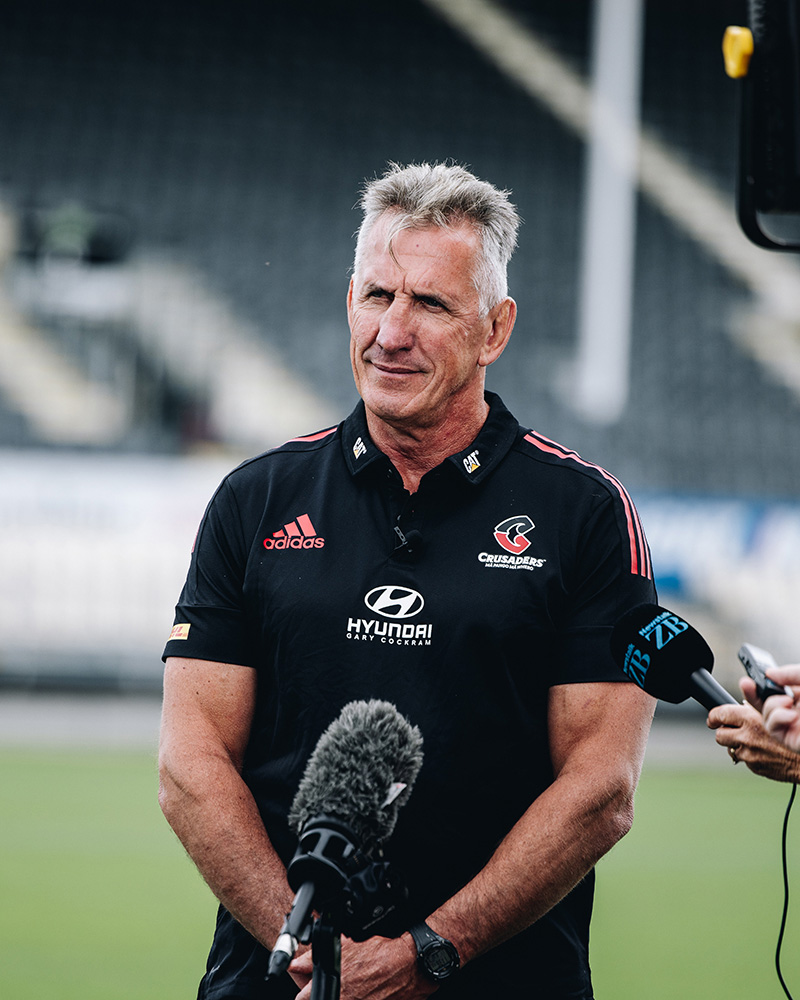 The 2024 squad is out and it's huge. International heavyweights flying in alongside legends of the game returning to home turf, peripheral new talent finally on the roster and some big names back from the Rugby World Cup. It's all on for next season and we are pumped.
We caught up with Rob Penney, Head Coach, to get his thoughts on the squad he'll lead to defend the Super Rugby Pacific title. The team's going for eight on the trot.
"Our 2024 Squad is very exciting and well balanced, it has a number of experienced Crusaders players with an exciting sprinkling of talented youth to keep all of us on our toes," Penney said.
The team said goodbye to several influential Crusaders at the end of the '23 Super Rugby Pacific season – namely Sam Whitelock, Richie Mo'unga, Jack Goodhue, Sioni Havili Talitui and Leicester Fainga'anuku – and their presence will of course be missed.
"Those men were huge contributors for the Crusaders, many have been for a number of years, and we were sad to see them go. Their on-field experience was world-leading and their off-field leadership was important," Penney said.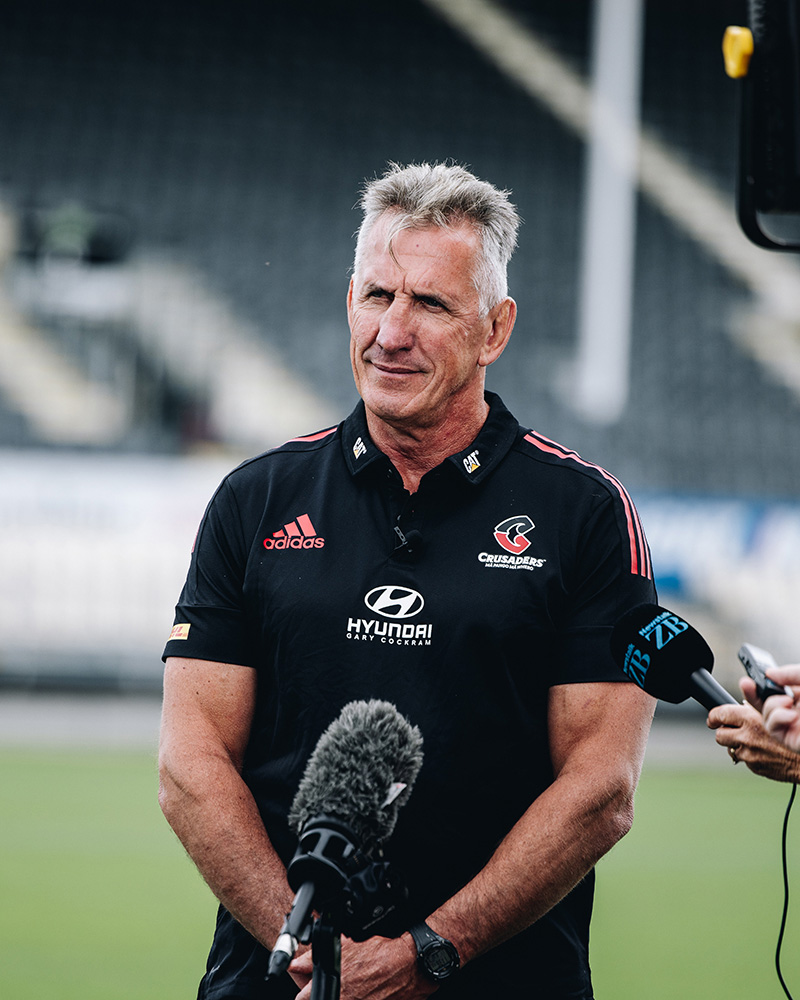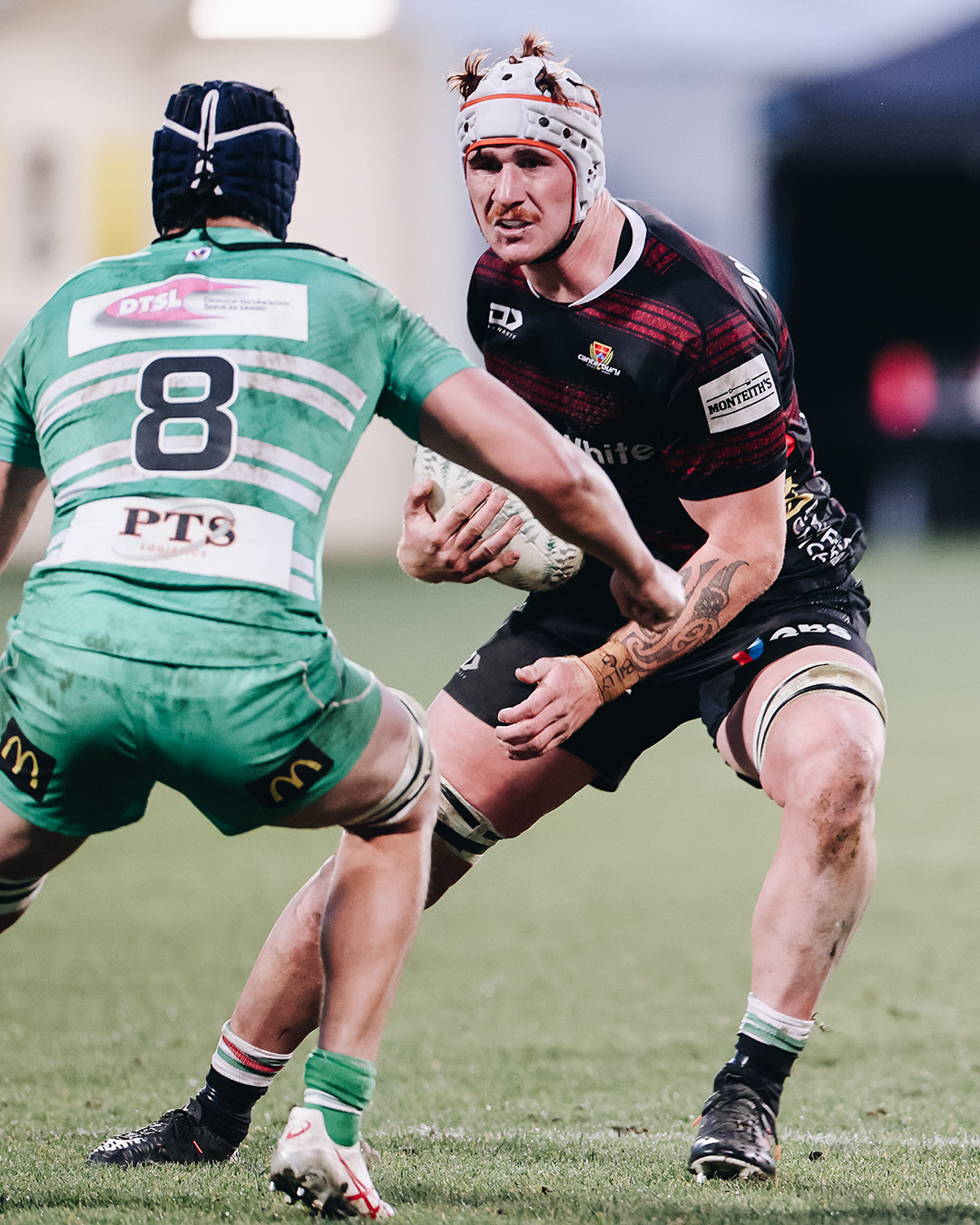 "A big part of our mentality is about 'next man up', and that really is the case for this coming season. There is a huge opportunity for guys to make their mark on this team and on this competition. We embrace challenge and cherish pressure – these things make us stronger."
Tahlor Cahill and Jamie Hannah pick up contracts this season, reward for their efforts and determination coming through the Crusaders Academy.
"We're so proud of both Tahlor and Jamie. Their time has come and we're excited for them," Penney said.
Manasa Mataele is back in the red and black in Super Rugby, having spent the last few years at the Western Force. He scored a try on debut for the Crusaders back in March 2017 and has represented Fiji on four occasions, most recently in the 2022 Pacific Nations Cup.
"Manasa is such a talent and we're thrilled to have him back in camp. He has a close connection with a lot of the lads and we've no doubt he'll get plenty of chances to make an impact," Penney said.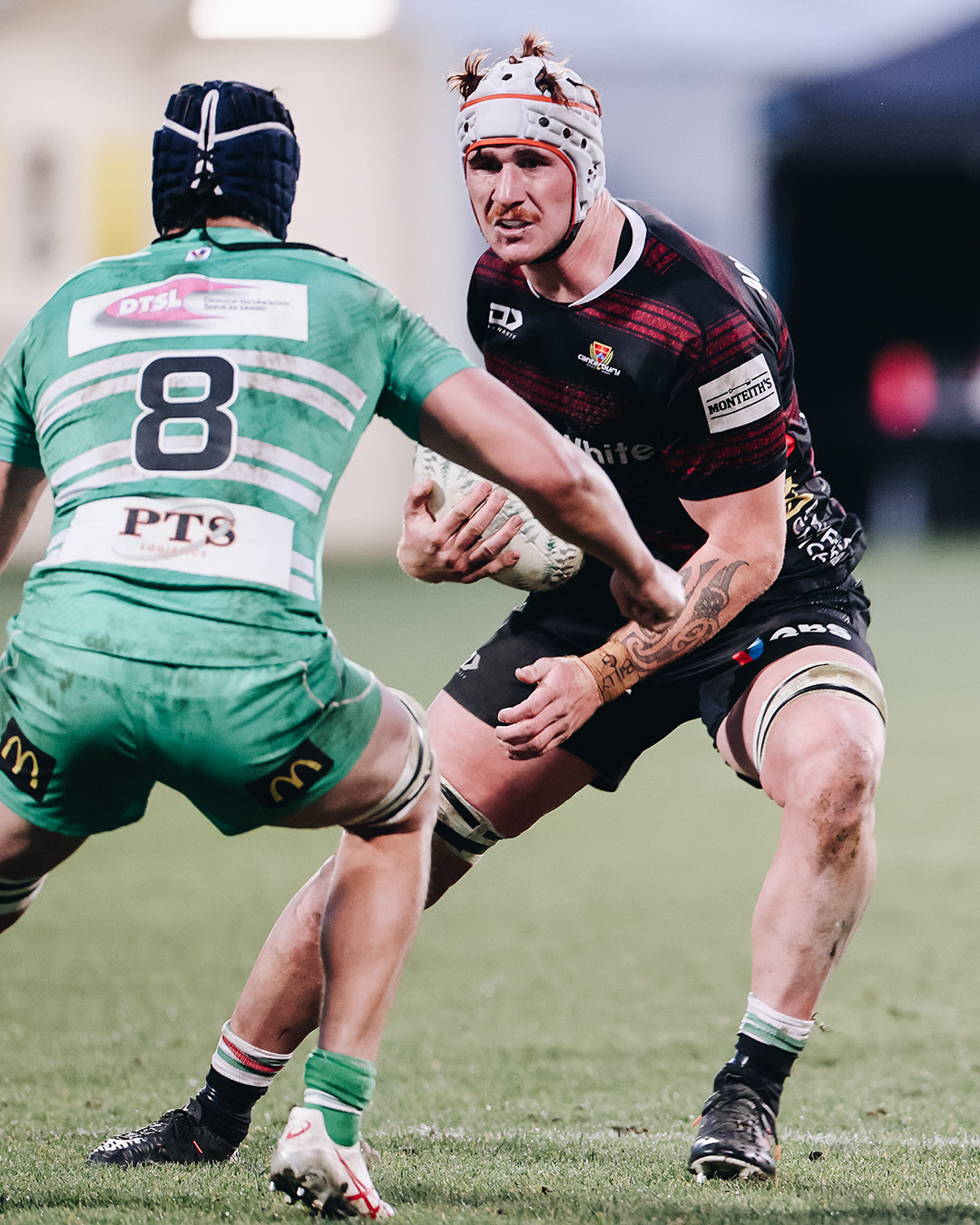 Penney was instrumental in bringing in Leigh Halfpenny, the Welsh centurion and international test star.
"Leigh is a fantastic footballer with a huge amount of experience and wisdom. You only have to look to the reception he got in his last game for Wales the other week to see the man he is and the talent he is," he said.
"We're very pleased to have him and look forward to what he can do for us both on and off the field."
Ryan Crotty's signing made headlines for good reason, the returning centurion expected to be a pillar of the 2024 squad. Humble in his acceptance of the jersey, he wanted to make sure he wasn't standing in the way of any younger players coming through.
"Crotty knew he had some more to give to the jersey and we were of course thrilled to welcome him back into camp," Penney said.
"As a mentor and a senior member, his impact will be huge, and of course his ability with the ball is world class. I know he'll get a huge roar from the crowd when he marches out into Apollo Projects Stadium in a few months' time."