2 Min Read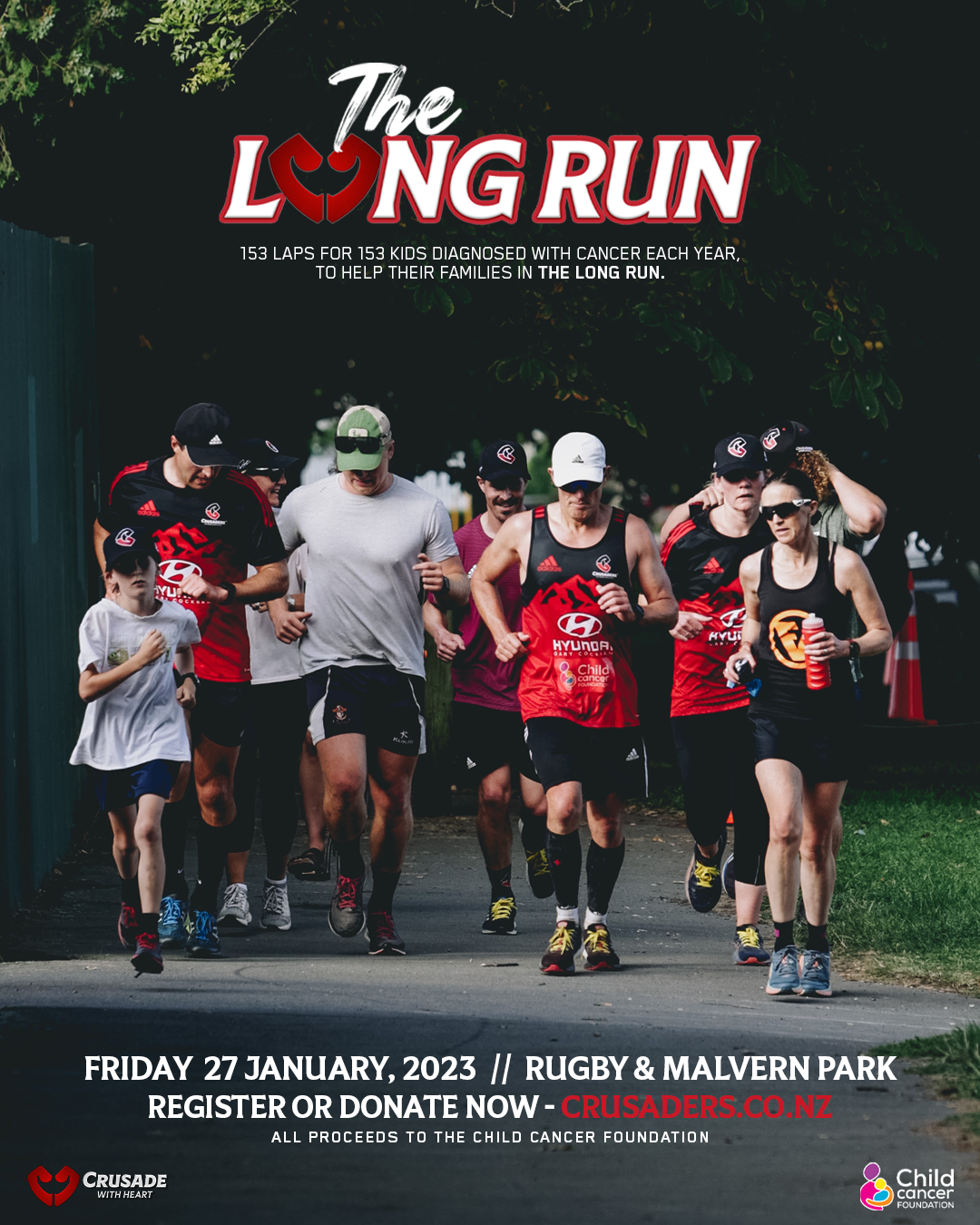 A huge shoutout to Isaac Construction for their part in The Long Run, our latest Crusade With Heart initiative.
The legends at Isaac have not only been a partner of the Crusaders for years, they are getting right in behind our efforts to raise money and awareness for the Child Cancer Foundation.
The Long Run kicks off from 6am on 27 January, when we'll be running a baton 153 times around Rugby and Malvern parks (which will take most of the day), and we would love it if there were a huge group of people running or walking each and every lap with us.
Isaac Construction have agreed to provide the Traffic Management Plan for the event and support staff at no cost. Epic mahi team, so awesome.
On top of this, they're encouraging all their staff to get down to Malvern Park to run as many laps as they can and as an incentive, they're donating $10 for every lap their staff members do.
Colin Mansbridge, Crusaders CEO, said the generous efforts of Isaac Construction completley fitted with our understanding of them as a partner and a leading Canterbury organisation.
"Isaacs have always been more than just about the work they do," Mansbridge said.
"Their whole reason for being is the environment and the community, and this confirms what a fantastic organisation they are."
We're so proud to be linked to partners like Isaac Construction – keep up the good work!
The Long Run is happening this Friday at Crusaders HQ (Rugby & Malvern Park) find out more here.