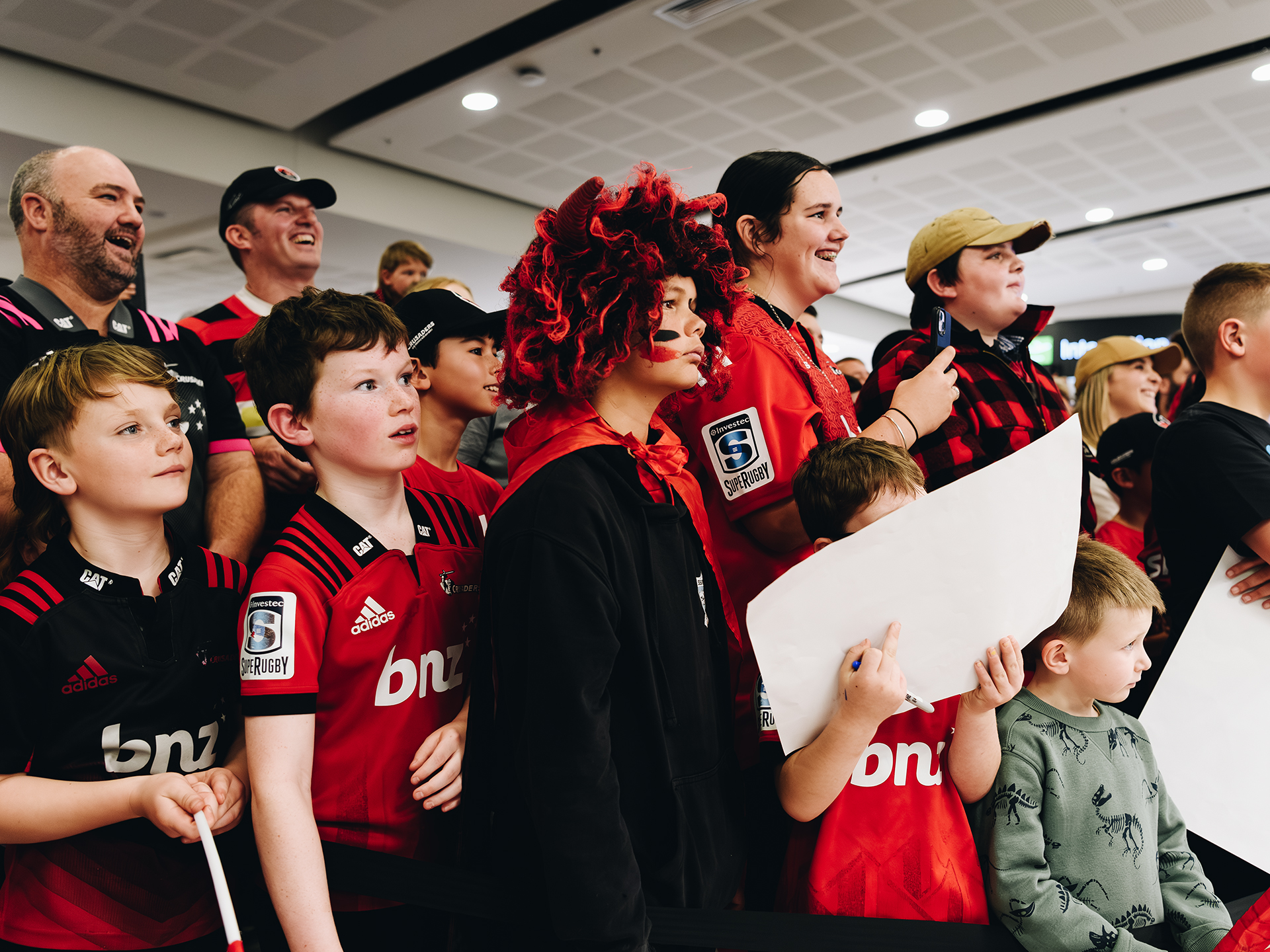 It pays to be a Crusaders Member – just ask Graham and Judi Walsh!
The long term members won flights and tickets to the DHL Super Rugby Pacific final in Hamilton on Saturday to witness our boys make it seven in a row.
"What an amazing experience we had," said Graham, less than a week after returning home to Christchurch.
Members have the chance to automatically renew their membership each year to save hassle and lock in their same seats year on year.
Every member who auto-renewed their membership within a two-week period went into the draw to win flights and tickets to the Super Rugby Pacific final.
Graham and his wife thought about heading north for the big dance versus the Chiefs, but fares and scarce tickets made up their mind for them.
It was a call from Jackie Forbes, Crusaders Memberships Manager, that changed their weekend plans.
"I talked to Jackie on the phone for a while about maybe going up but it being a bit expensive, then she asked if we'd like to go up because we'd won," Graham said.
"I was a bit taken a back to be honest, when she told us we'd get the tickets and the rental car. We had to pay for the hotel but didn't mind that at all.
"I was quite emotional for a while really, very excited. Judi was just surprised, she didn't believe me at first."
Graham was decked out in his best Crusaders gear, including red and black shoes he hadn't worn in 10 years.
"We got there, got the rental car and then just walked the streets really," he said.
"There were a few Chiefs fans there who grabbed me and took some photos of us together which was fun."
Being at the game was a "big thrill, definitely", with the nerves there but never getting the better of the Crusaders faithful.
"They had their chances and we had our chances, and I think in the end we took our chances better than they took theirs," he said.
He and his wife had been members as long as they could remember – "we were then when Marshall and Cullen and Lomu were playing".
"I just enjoy rugby, used to play and think we play a great brand of the game," he said.
"Being a member, it takes any stress away of getting tickets, and we just love being part of it all."
*2024 Memberships on sale from Monday! Visit www.membership.crusaders.co.nz