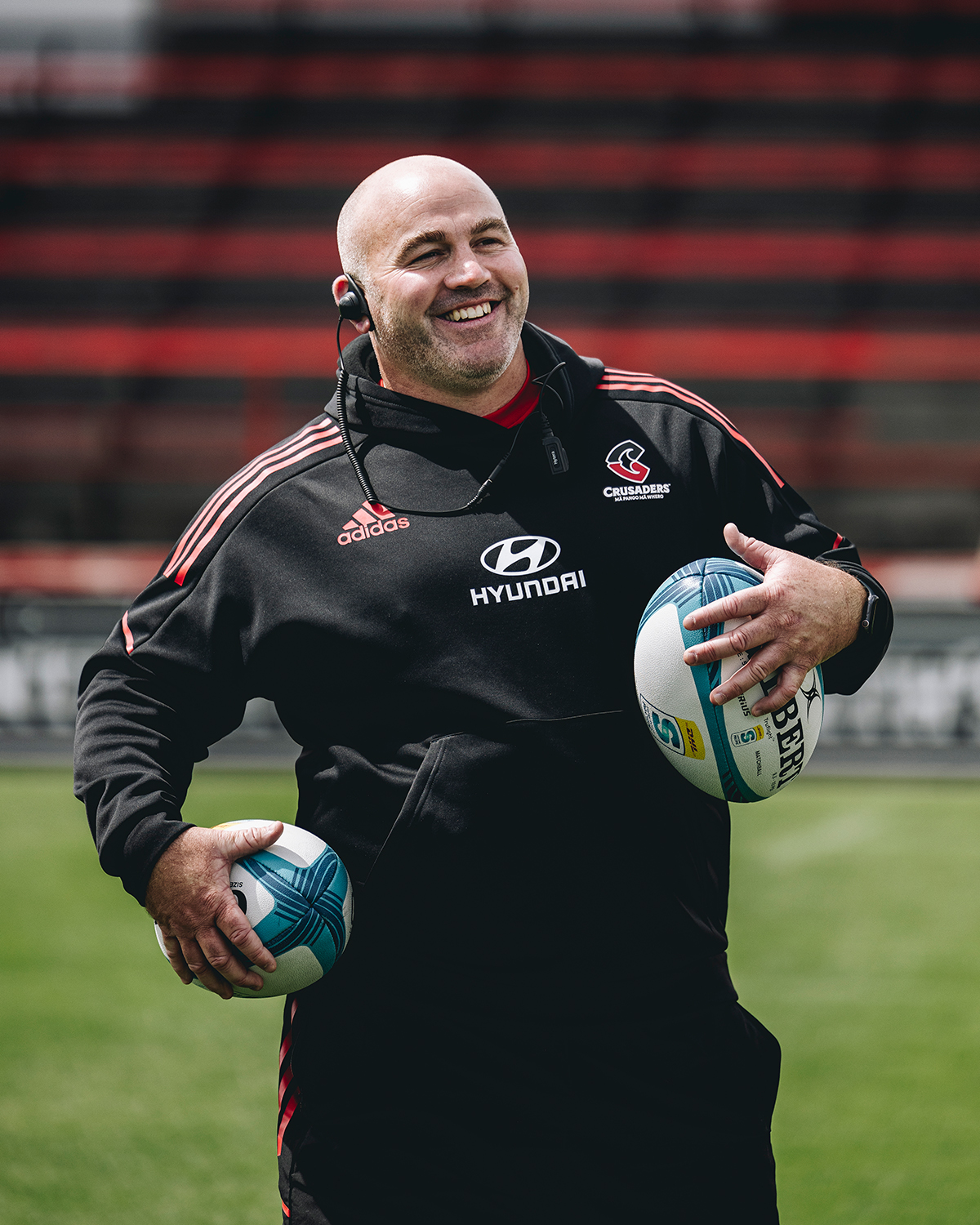 The Crusaders forward pack has long been a strength of the Southern side, but as always there's room for improvement. We caught up with Dan Perrin, Crusaders Forwards Coach, to find out what's been happening at Rugby Park ahead of the team's near sellout clash with the Blues.
Perrin joined the coaching staff in late 2022 from the Tasman Mako, replacing Jason Ryan who left to join the All Blacks as Assistant Coach.
After some criticism leveled at the pack after the Crusaders loss to the Chiefs in Round 10, Perrin said they regrouped and saw improvements versus the Force in Round 11.
"Last week was better. We weren't happy and we had a good hard look in the mirror after that Chiefs game and fixed a lot of our skill sets where we needed to be better," Perrin said.
"To come out against the Force and right a few of those was good, but we've got a challenge ahead of us. The Blues have a very good scrum as well, so this week is important."
Hooker Brodie McAlister scored three tries against the Force, the first from a scrum, the second and third off rolling mauls.
"Getting those set piece tries is always pleasing, we put a lot of time and effort into those," Perrin said.
"The backs, with their coach Jimmy Marshall, play a big part in setting those up, so as a forward pack to be able to provide them with top quality ball and see them finish it off is great."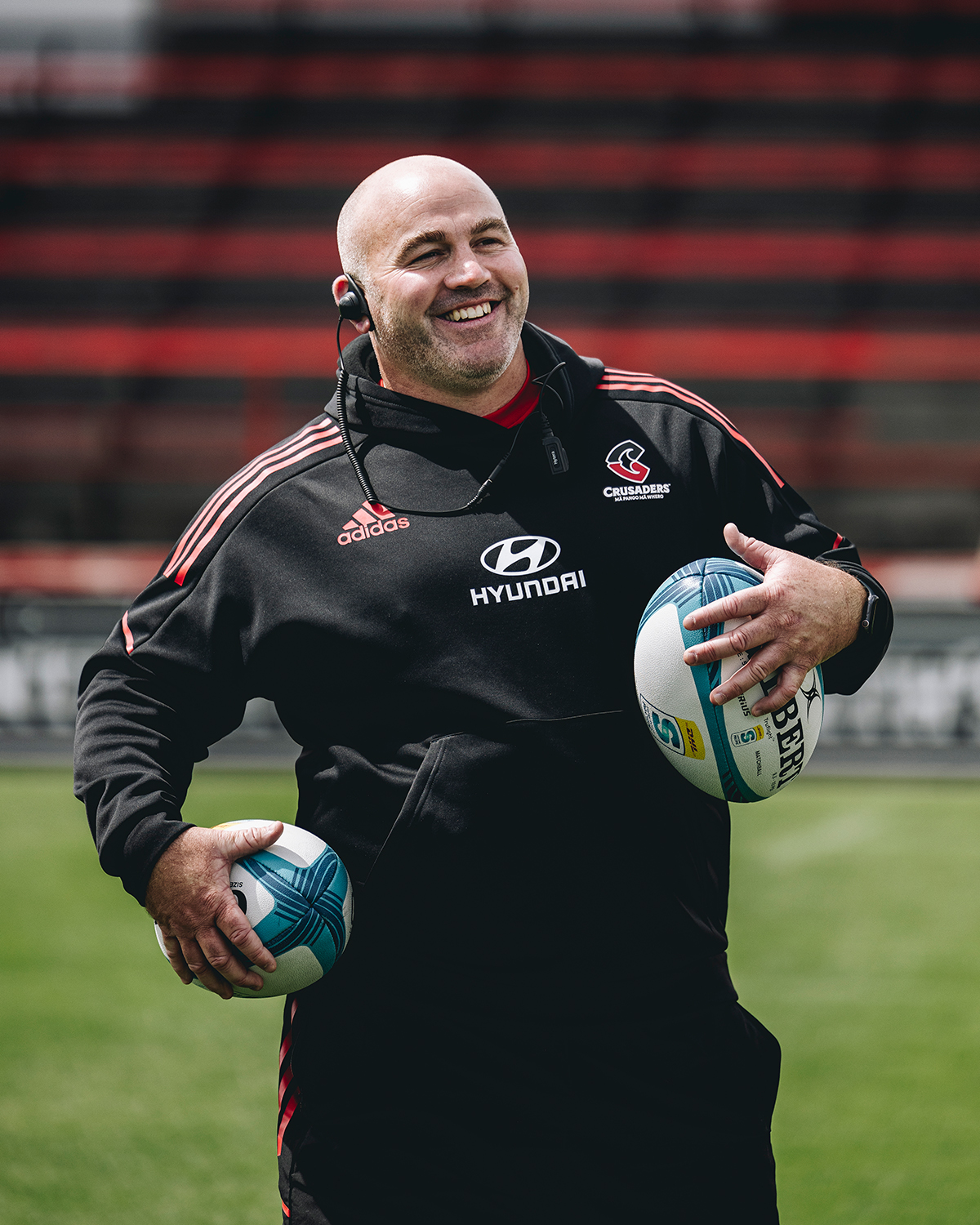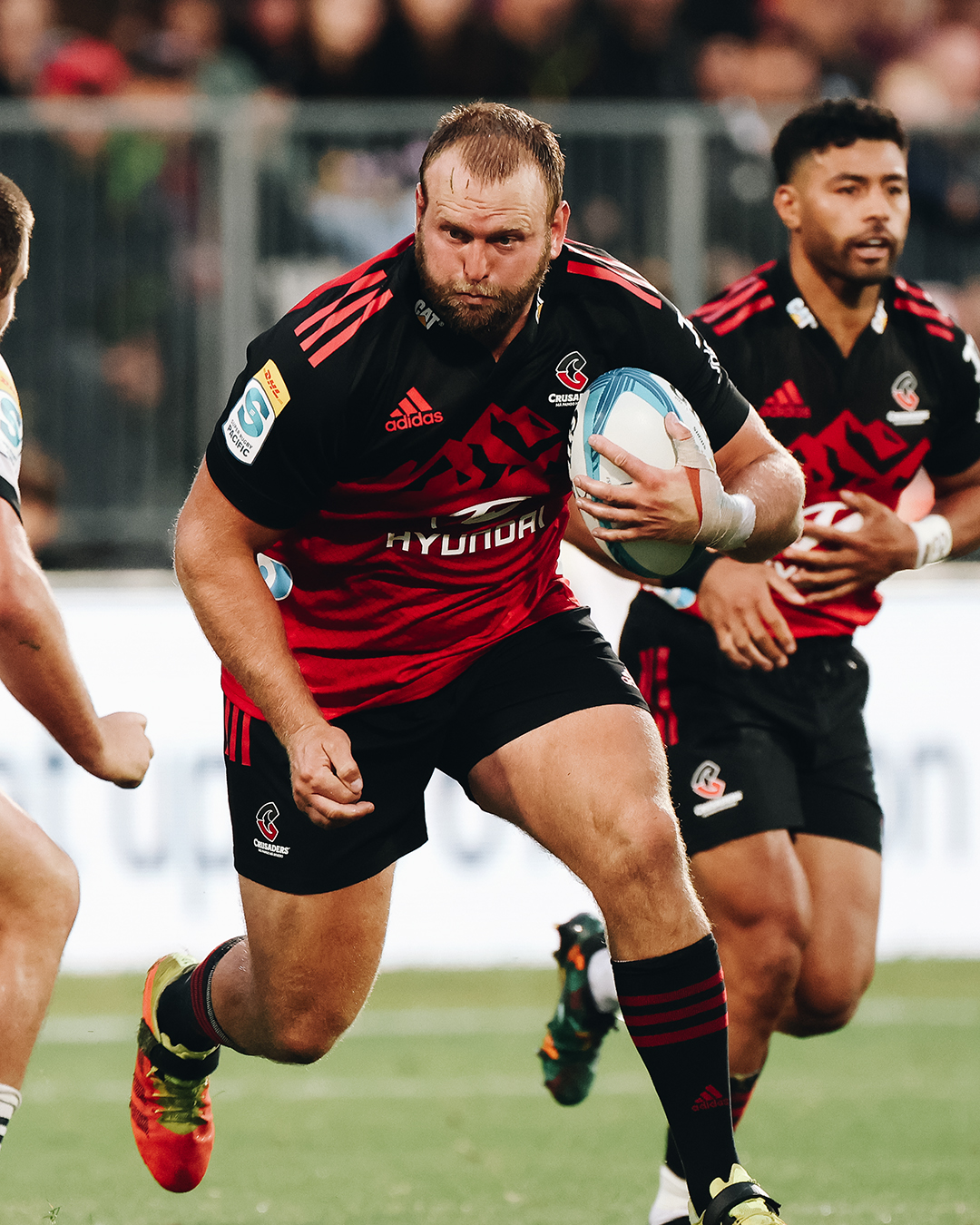 Joe Moody, veteran Crusader and 57-cap All Black, has played a big part in the forwards' success, with Perrin describing the 34-year-old as "the rock of the forward pack".
"There are still areas of growth [for Joe] which is exciting. He's playing good footy, probably some of the best in his career, and he's chasing that complete performance," Perrin said.
Always humble, Moody described the current Crusaders scrum as "a work in progress".
"Yeah, things are going well there but as the same time things could always be a bit better," Moody said.
"We're always looking to improve and get that final 1 per cent in."
"We know we have the power throughout our back five, so at the end of the day we need to keep the front row up so we can utilise that power and go forward. We did get some good reward from it on the weekend which is nice."
The Blues showdown has been marked on the calendar for weeks, a palpable encounter at the business end of the season. The game is expected to sell out.
"Blues week yeah, it's always a good week. They've been one of our strongest competitors in the last few years, so it'll be a good challenge up front and all around the park. So yeah, it'll be a good one."