Dynamic outside back and All Black Will Jordan has signed on with the Crusaders for the 2023 season.
Jordan's explosive speed, vision and skill have propelled him to sitting among some of the best players in the world, being awarded World Rugby's Breakthrough Player of the Year for 2021.
Speaking of his meteoric rise, Jordan recounts what has been an incredibly successful Crusaders career so far, playing 4 seasons and winning 4 titles.
"I've been pretty fortunate to have a great run in the Crusaders jersey so far, I remember coming back into the team in 2018 initially and there were so many legends around at the time. I loved being around them and growing from them as much as I could."
"Over the last few years being able to play a little bit more and having a bit more of a say in the on-field stuff has been great. I've really loved my footy at the Crusaders and I'm looking forward to it continuing."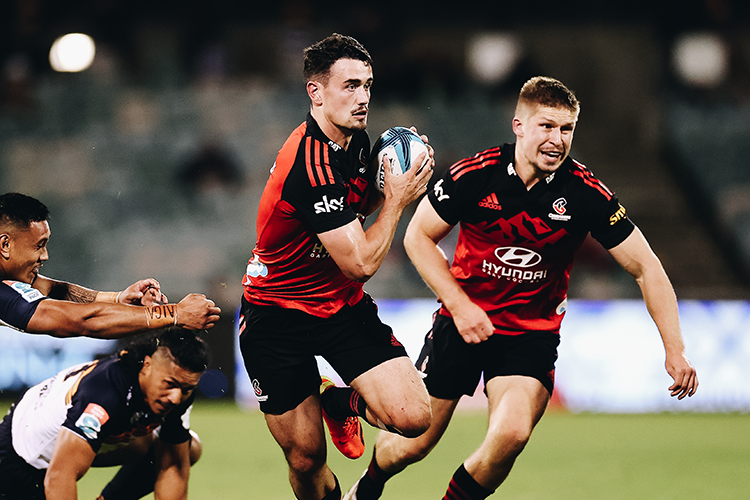 A Christchurch native, Jordan's love of his boyhood team stems not only from the on-field success, but from the people in the Crusaders environment.
"It's the people around you. I have a great bunch of mates here and we have a lot of laughs on and off the field – I love turning up every day and getting to do something I enjoy alongside them. It's been said a bit recently with guys like Jase [Ryan] and Goodie [Andrew Goodman] leaving, it's all they've mentioned is the people and the team."
When asked about his favourite memory in red and black, it's no surprise to hear one particular finals win comes to mind for Jordan,
"It's probably pretty hard to go past this year's final at Eden Park. It was a season that probably didn't go that smoothly the whole time, but the way we were able to bounce back and finish off the season at such a tough place to play up at Eden Park against the Blues and win the title again I'm sure is something we'll all remember."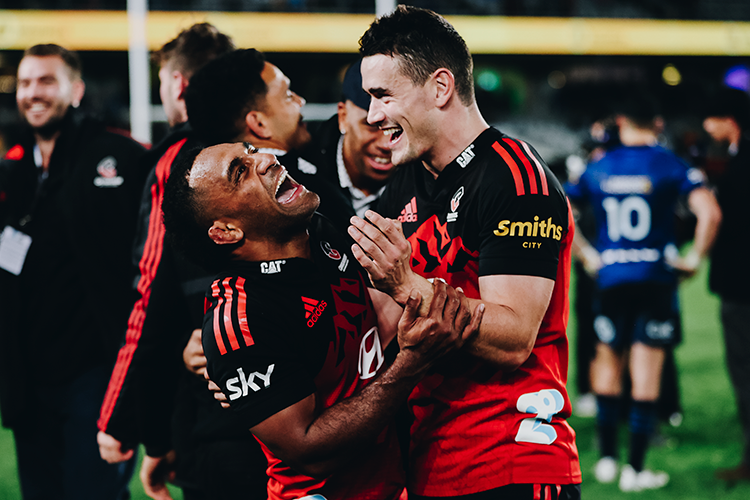 Looking back on his journey, Jordan acknowledges how he has developed as person during his time at the club.
"When I first came into this team I was a pretty young 19-year-old kid and over the years you mature a lot. I think being around guys who have been through the same pathway as you, they know what you're going through. Their ability to teach you little lessons along the way has been massive. I think, having been here for 5 or 6 years you start to feel a bit more comfortable in this space but there's always challenges and new things to deal with that continue to grow you."
Looking toward the upcoming season, Jordan is looking forward to seeing some new faces in the environment that he's made home.
"There are some exciting changes, some young boys coming through and like I said before some new coaches as well, so really pumped to get alongside them and take on their new ideas. With the new comp – the tarns-Tasman stuff, there were some great games last year particularly against those Aussie teams, so looking forward to growing that again and hopefully replicating some of our past success."
Jordan will join the Crusaders team in pre-season ahead of the Super Rugby 2023 competition.