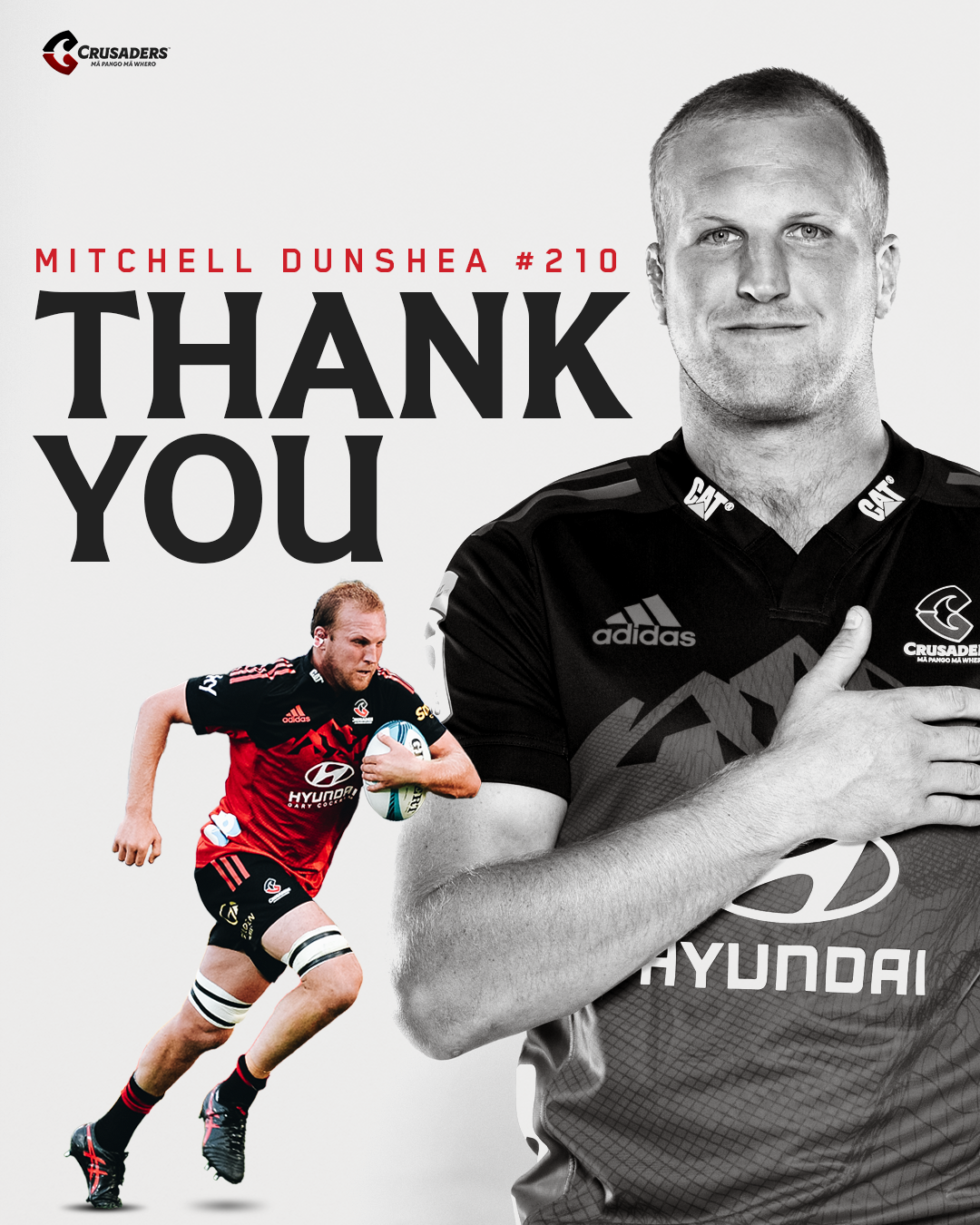 Mitchell Dunshea has called time on his days with the Crusaders, signing a two year contract with the Highlanders.
Dunshea was selected for the Crusaders squad in 2016, but didn't debut until Round 5 of the 2017 Super Rugby competition against the Western Force. The lock went on to make 38 appearances for the red and black, starting in 23 of them.
The team has not lost a title since Dunshea started, sitting at seven consecutive Super Rugby titles following the '23 DHL Super Rugby Pacific win in June.
His initial selection came off the back of a stellar 2015, that included selection for the New Zealand U20 squad that won the Junior World Cup in Italy. It was no doubt Dunshea's international experience and maturity that led his Lincoln University Club to their first Division 1 club rugby championship that same year.
Injury meant Dunshea only played one game for the side this season, starting in the Round 1 clash versus the Chiefs at home. It was a similar story in the '22 season, a knee injury ruling him out after Round 6.
"I'm grateful for my time with the Crusaders and the opportunities that I've had with them," Dunshea said.
"The team has been a huge part of my career and I've enjoyed my time."
He was looking forward to heading south to "tear into it with the Landers".
"It appears to be an exciting time to be involved, with a good blend of new and experienced players in the squad," he said.
Scott Robertson, Crusaders Head Coach, said Dunshea definitely "made his mark on the Crusaders" during his time.
"He left his heart on the field every time he played, a great competitor," Robertson said.
"We thank him for his time with us, and wish him all the best."