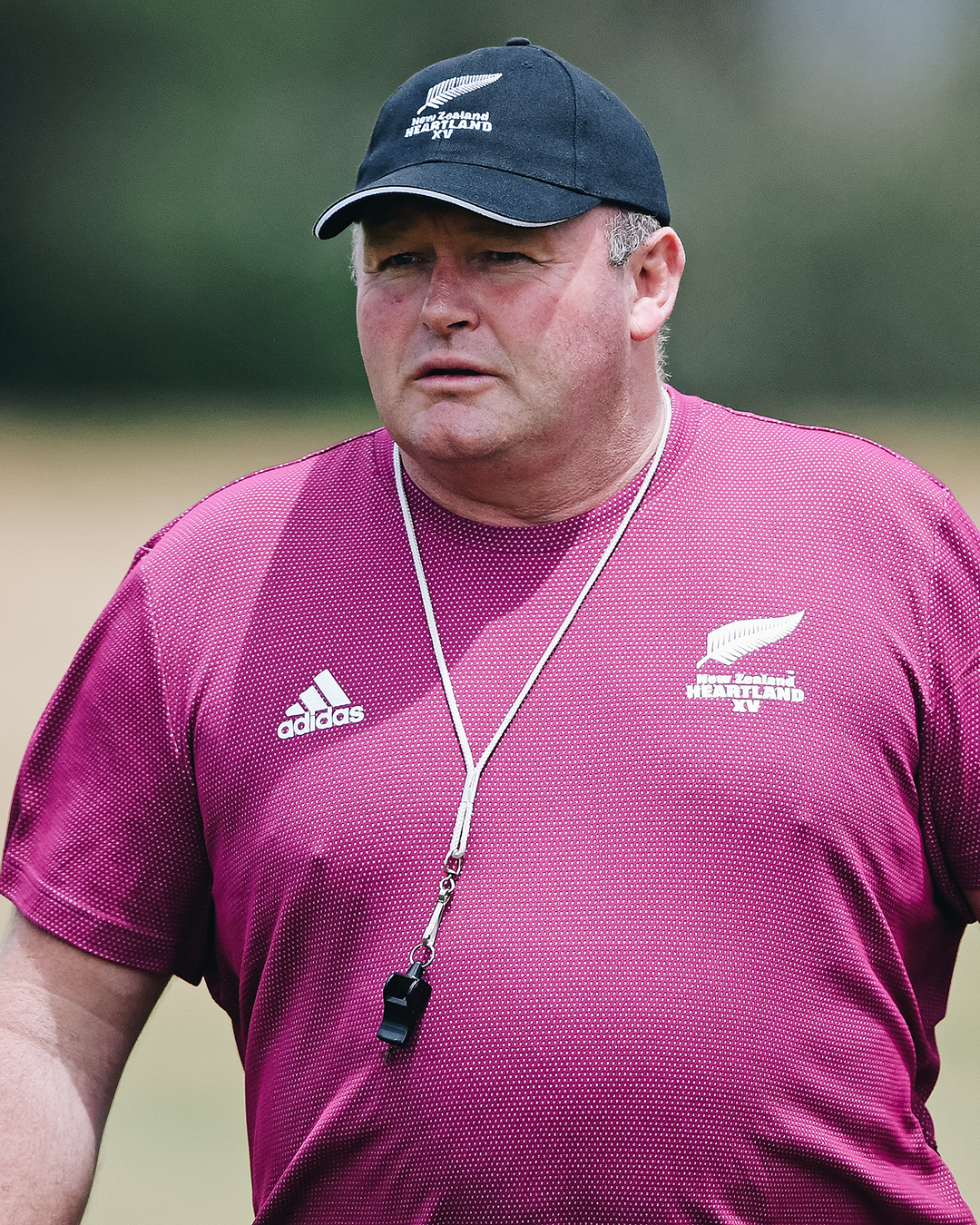 Nigel Walsh has been once again named as the Head Coach of Heartland XV, a black jersey team comprised of the country's best heartland players.
Walsh is a good friend of the Crusaders, and General Manager of valued commercial partner Temuka Transport. He is also Head Coach of South Canterbury – one of Bunnings Warehouse Heartland Championship's most successful teams.
South Canterbury is one of six provincial unions that make up the Crusaders region, the others being Buller, Canterbury, Mid-Canterbury, Tasman and West Coast. While Canterbury play in the Bunnings Warehouse National Provincial Championship, our remaining provincial unions play in the Heartland Championship.
The Heartland XV will play two fixtures, the first against Canterbury Development in Methven on 1 November and the second against the NZ Barbarians in Oamaru on 4 November.
Miah Nikora will be Walsh's Assistant Coach, with Thomas Zimmerman joining as Team Manager.
"It's another great privilege to represent the Heartland provinces and I'm really looking forward to it," Walsh said.
"I've had a bit to do with Miah over the past couple of years. [He] brings a lot to the game [and] I'm looking forward to working with him and on our relationship going forward."
Nikora said Walsh was "a guy that has a lot of mana and respect within the Heartland unions".
"I love the way he operates, he's personable, and I can't wait to work with and under him in this campaign."
Mike Hester, NZR's Participation Development Manager, said after the disrutpion of COVID-19 in previous years it's great to continue rebuildling the Heartland XV programme.
"It has been challenging trying to re-establish the programme over the past few years but with the support of Canterbury Rugby Football Union and the NZ Barbarians, we have been able to construct a meaningful domestic campaign in 2023," Hester said.
The Heartland XV playing squad will be announced following Round 8 of the Bunnings Heartland Championship 2023.