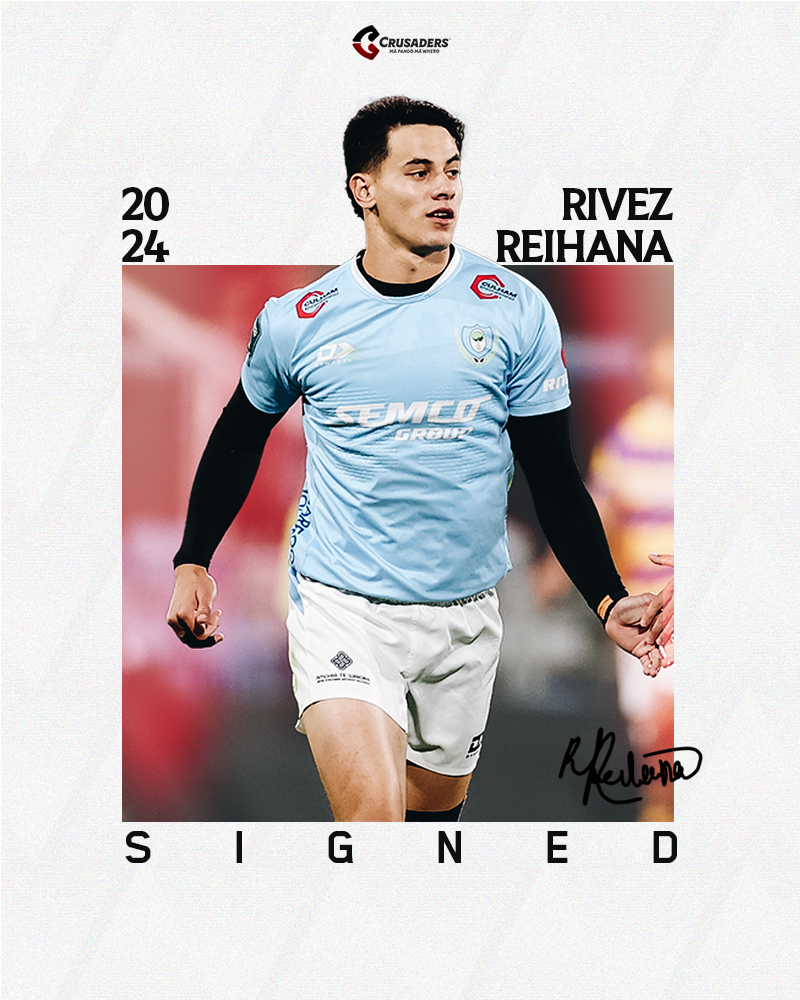 The Crusaders are stoked to confirm Rivez Reihana will join the back ranks for the 2024 Super Rugby Pacific season.
Reihana brings speed and accuracy to the back line. James Marshall – Crusaders backs coach – had his eyes on the 23-year-old for some time. In 2021 he joined the Chiefs in Super Rugby Pacific, and Northland in Bunnings NPC.
"He's really impressed for Northland this season and his game driving and leadership has really grown," Marshall said.
"He has a really high-quality skillset and I'm looking forward to seeing him take his opportunities."
Soon after confirming his move south, Reihana said he was "ready to get to work".
"Yeah I'm pretty excited about the opportunity to come down and learn from the best," Reihana said.
"I'd been messaging with Jimmy Marsh and we kept in touch through NPC, and the talks started to escalate towards the back end of the season.
"I've had some good chats with a few of the boys, Jack Goodhue and some others, and they totally reinforced the choice for me. The Crusaders are a pretty special team and I'm ready to get stuck in."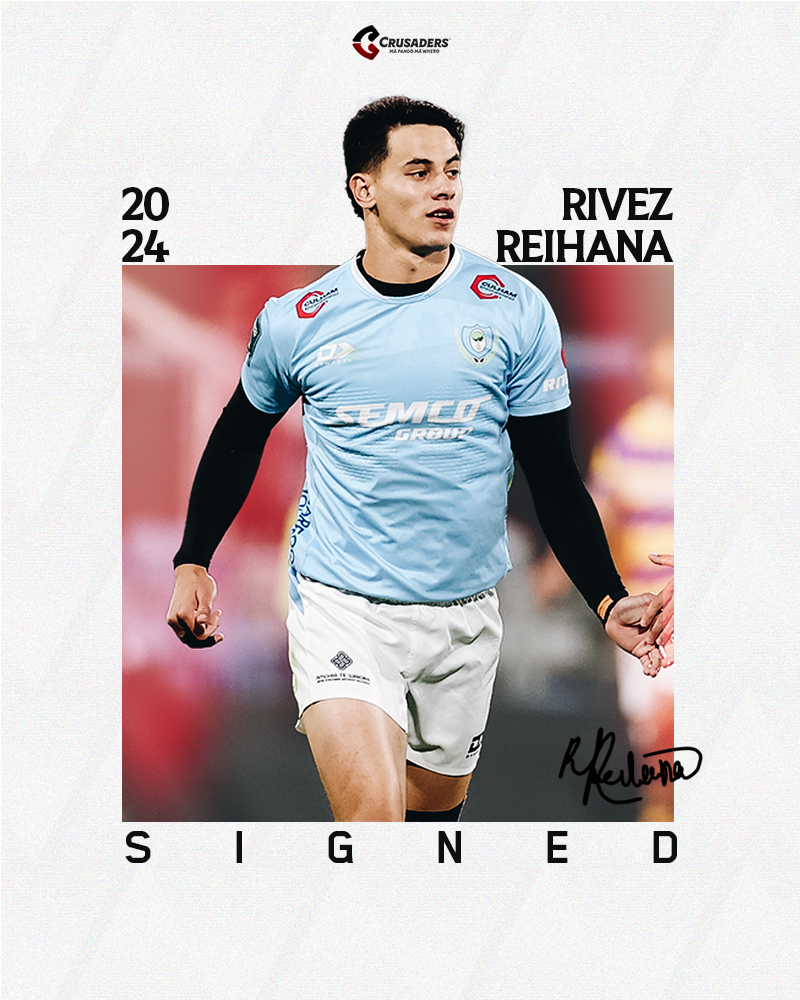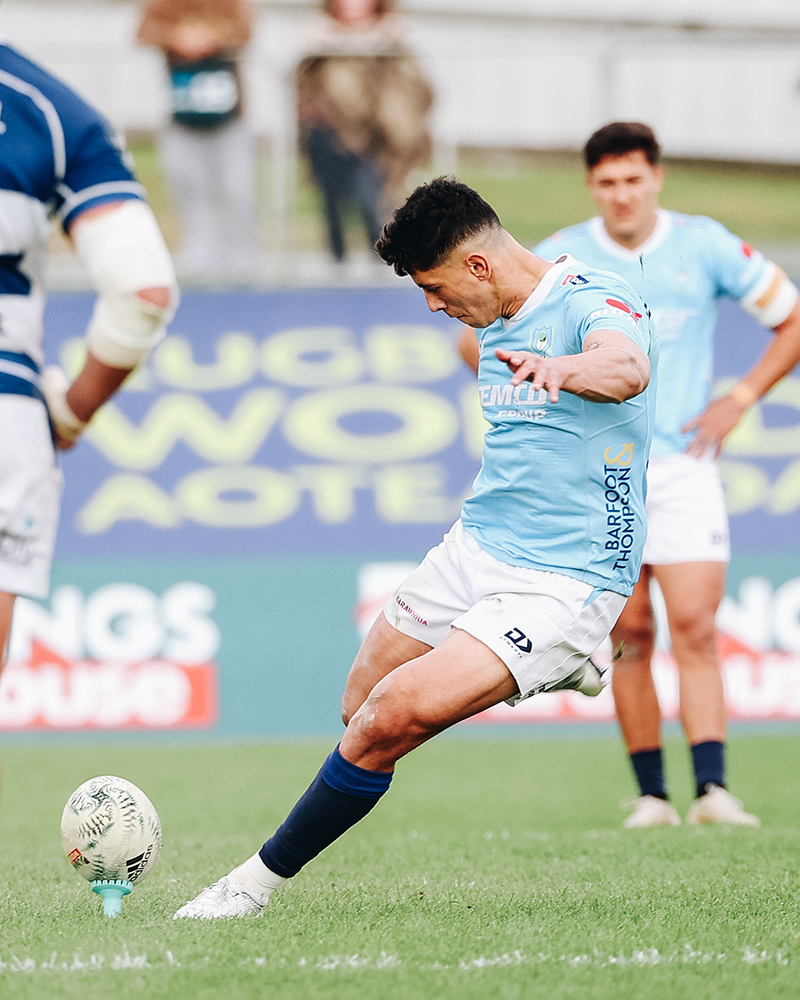 The St Kentigern College alumni played for the New Zealand Schools side in 2017 and 2018, and for the All Blacks U20 in 2019 – alongside the likes of fellow Crusaders Fergus Burke and Dallas McLeod.
He debuted for Waikato in the Bunnings NPC in 2019 before returning home in 2021 to play for Northland where he's had most of his success, starting in 28 of his 29 appearances and scoring 168 points.
"Off the back of a couple of accomplished Bunnings NPC campaigns, we were thrilled to bring Rivez into camp here at the Crusaders," said Rob Penney, Crusaders Head Coach.
"He has a good level of depth and experience in Super environments, and is an all-round, very capable footballer. He fits the profile of what we need here, he has a multi-faceted skill set, and we're very pleased to have him."