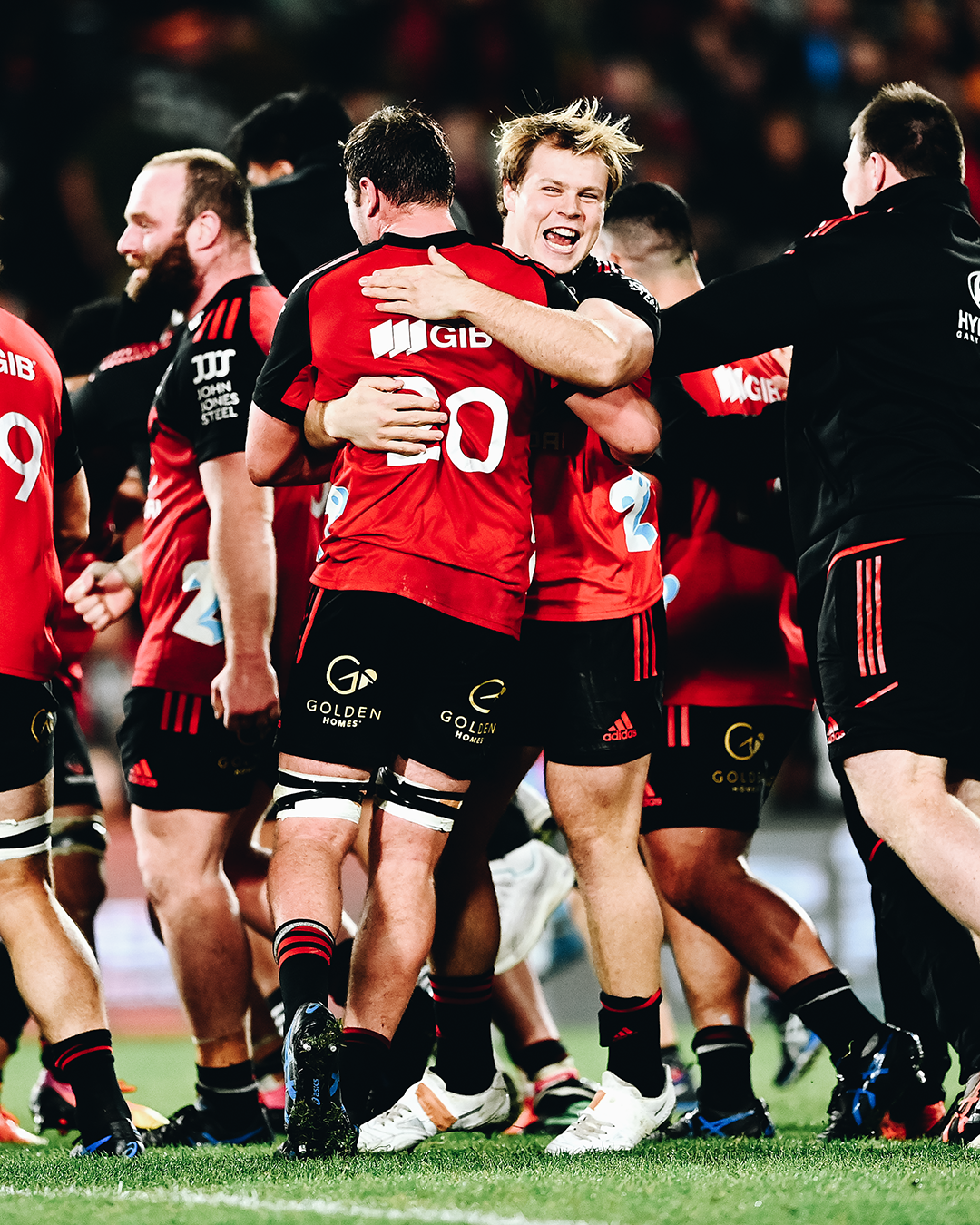 It was a "rush of excitement and a couple of nerves" for Crusader George Bell when heard his name as part of the All Blacks XV starting line up to take on Japan this weekend.
The prop was all set to make a splash for the Crusaders in the '23 Super Rugby Pacific season, but an ankle injury near the start of the season had him sidelined until the final when he found a spot on the bench.
He'll take the field at EGAO Kenko Stadium in Kumamoto at 6.05pm local time (9.05pm NZST), alongside fellow 2023 Crusaders Quinten Strange and Jack Goodhue, with Christian Lio-Willie set to make an impact off the bench.
At just 21 years old, Bell's got a huge future ahead, and getting his first minutes of the season in an international test versus Japan was huge.
"It's a great feeling to be getting back out there," Bell said from Japan, two days out from the clash.
"It's been a long journey with a couple of set backs, but I learnt so much about myself during that time and I just can't wait to get back out there."
He'll start at hooker alongside Aidan Ross (Chiefs) and Jermaine Ainsley (Highlanders). Ross played for the Chiefs in all three of their games versus the Crusaders in the '23 Super Rugby Pacific season.
Quinten Strange's towering figure was ever-present in the Crusaders line out throughout the season, equally dominant in the All Blacks XV's performance against Japan XV last weekend. The boys in black came out on top 38-6, with Head Coach Leon MacDonald making seven changes.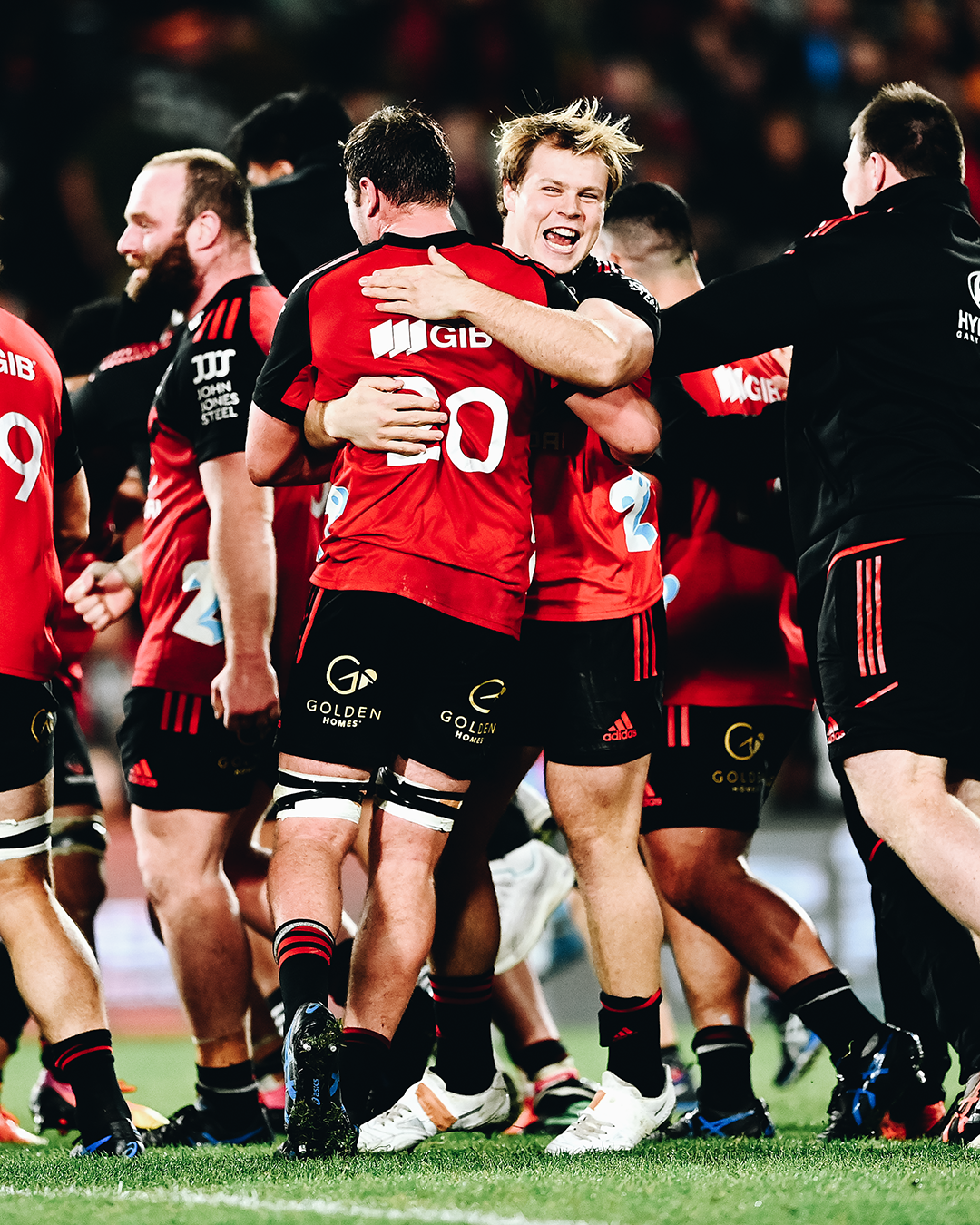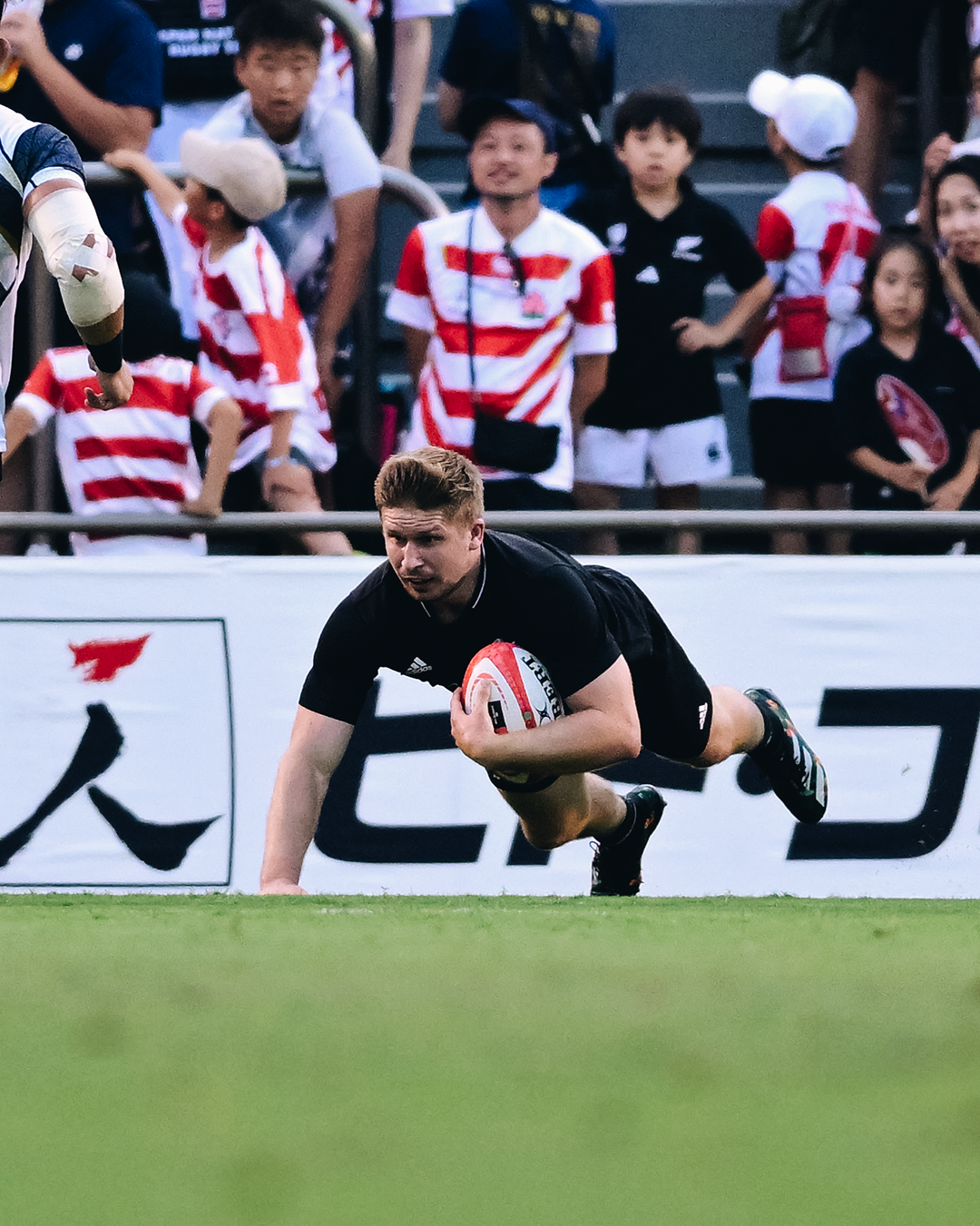 Jack Goodhue remains a threat whenever he takes the park, all set for a move to the south of France following his national duties this year.
"I'd expect that Japan are going to give it their all on Saturday," Bell said.
"They'll be physical and will want to play on top of us and chuck the pill around, so we have to be ready for that."
All Blacks XV match day 23 (Super Rugby Club, Province):
Aidan Ross (Chiefs, Bay of Plenty)

George Bell (Crusaders, Canterbury)

Jermaine Ainsley (Highlanders, Otago)

Naitoa Ah Kuoi (Chiefs, Bay of Plenty)

Quinten Strange (Crusaders, Tasman)

Akira Ioane (Blues, Auckland)

Billy Harmon – Co-Captain (Highlanders, Canterbury)

Pita Gus Sowakula (Chiefs, Taranaki)

Brad Weber – Co-Captain (Chiefs, Hawke's Bay)

Stephen Perofeta (Blues, Taranaki) 

Jona Nareki (Highlanders, Otago)

Jack Goodhue (Crusaders, Northland)

Billy Proctor (Hurricanes, Wellington)

AJ Lam (Blues, Auckland)

Ruben Love (Hurricanes, Wellington)






Tyrone Thompson (Chiefs, Hawke's Bay)  

Ollie Norris (Chiefs, Waikato)

George Dyer (Chiefs, Waikato)

Cameron Suafoa (Blues, North Harbour)

Christian Lio-Willie (Crusaders, Otago)

Folau Fakatava (Highlanders, Hawke's Bay)

Alex Nankivell (Chiefs, Tasman)

Sam Gilbert (Highlanders, Otago)