Full team below
The Crusaders have named their team to take on Moana Pasifika at Go Media Mt Smart Stadium on Saturday, in Round 13 of Super Rugby Pacific '23.
The club is resting a fair few All Blacks this week to adhere to rest protocols, so expect to see a fresh young team taking the field in Auckland – the first time we've played Moana Pasifika at their home ground.
Despite a tough season so far for our northern counterparts, Moana should never be discounted. They've got threats across the park and can hurt teams when they get things right.
Kershawl Sykes-Martin, Brodie McAlister and Tamaiti Williams are our red and black front row, ready to optimise on a powerful back five. Ioane Moananu, Andrew Turner and Seb Calder sit ready to make an impact off the bench for the front row.
Scott Barrett continues to lead the team from the middle of the scrum alongside fellow lock Zach Gallagher.
Sioni Talitui slots into blindside with Corey Kellow at openside, while Cullen Grace fits comfortably into the No. 8 jersey.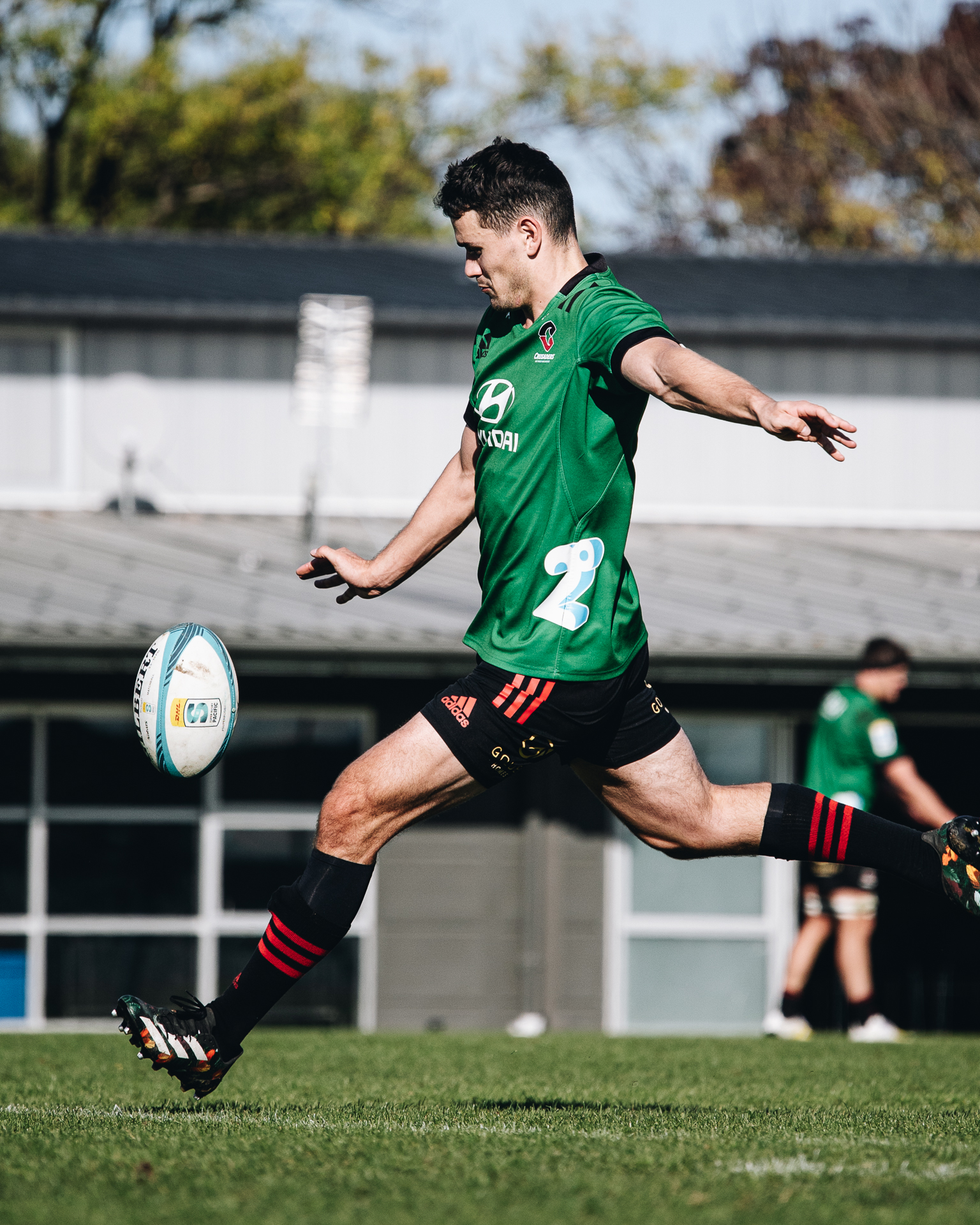 Dominic Gardiner and Christian Lio-Willie lack neither talent nor experience after some decent minutes this season. They'll be itching to take the field off the bench in Auckland.
Noah Hotham, the future of halfbacking at Rugby Park, gets a start this weekend as does Fergus Burke at No. 10. Taha Kemara returns to the bench after a lengthy sideline stay after breaking his hand in Round 3, and Mitchell Drummond will be a steady pair of hands out the back of the ruck when needed.
The sideline cameraman will get a workout keeping up with Macca Springer on the left wing, and Chay Fihaki on the right.
Dallas McLeod is expected to continue his stellar form in the centre this week alongside fan-favourite Jack Goodhue.
Will Jordan resumes duties at fullback this week after a splendid return to play and form in recent weeks. Wil Gualter sits ready and waiting in the 23 jersey.
We're at the business end of the season team and every game counts. Back at home against the Waratahs next week for Connection Week, and then we travel to Wellington to face the Hurricanes for the first time this season in the last round robin game of the '23 season.