A blockbuster Friday night match between the Crusaders and the Chiefs will kick off Super Rugby 2023.
The Super Rugby Pacific draw was jointly announced today by New Zealand Rugby (NZR) and Rugby Australia, setting in motion once again some charged and highly anticipated showdowns between the world's best sides.
The Crusaders will host six home games in Christchurch including the opener against the Chiefs on 24 February.
Other highlights include:
- V Fijian Drua on 11 March: the Crusaders first ever match in Fiji
- V Blues on 18 March: a return to Eden Park in a repeat of the 2022 final
- V Moana Pasifika on 7 March: Moana Pasifika's first time in Christchurch
- V Waratahs on 27 May: the Waratahs first time in Christchurch since 2018
The 2023 season also includes the Super Round in Melbourne. The showcase weekend is returning to AAMI Park from Friday 3 March through to Sunday 5 March 2023. All 12 Super Rugby Pacific teams will be on show for what will be Round Two of the regular season.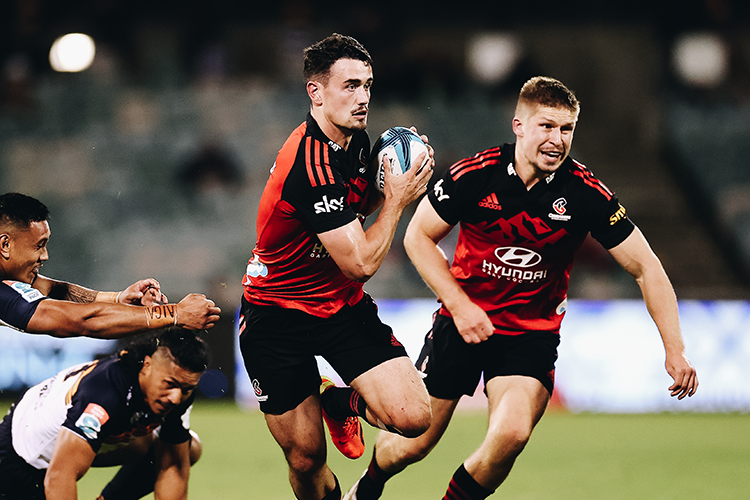 Three of the seven home games are on a Friday, which Scott Robertson, Crusaders Head Coach, said was an "exciting prospect".
"Everyone loves Friday footy, always a good chance to make a night of it," Robertson said.
"We're stoked to take the field again in 2023. It's an exciting time for rugby right now, there's a lot of chatter about the game and the passion from fans is awesome.
"The boys are pumped and ready to take part in a great competition and deliver results."
Decreasing Covid travel restrictions have made it easier for fans to travel between Australia and New Zealand, and Colin Mansbridge, Crusaders CEO, said he was ready to see the competition in full swing.
"It's been an extraordinarily tough time for live sport the past few years, so it's great to effectively be out the other side of Covid ready to welcome crowds," Mansbridge said.
"Two years ago it seemed unfathomable to be gathering together to celebrate sport and our boys, so it'd be great to see some big turnouts at our home games, as well as at unique events like the Super Round in Melbourne."