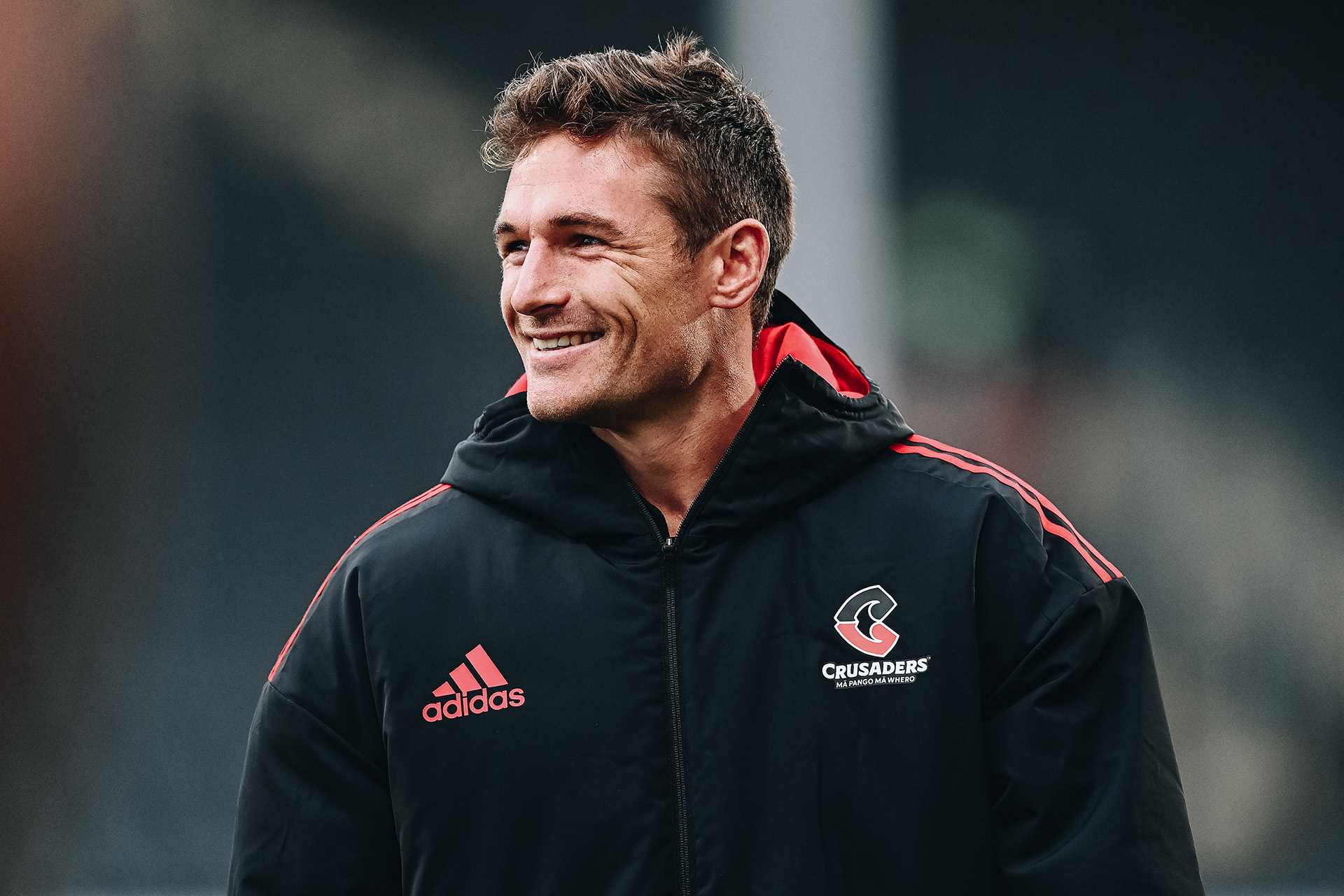 Ka kite George Bridge

Bridgey, it's been a treat and a pleasure. A true star of the game and an ambassador for the Crusaders spirit on and off the field.

Bridge moved to Canterbury as a teenager and joined the Crusaders academy soon after. He was Canterbury's Under 19 player of the year in 2014, played for the NZ Under 20 team in 2015, and was selected for the Canterbury Mitre 10 Cup in 2016 where he scored five tries in eight matches. What a debut season.

He got his Crusaders contract in 2017 and between then and now racked up 67 caps for the team. Notable appearances in the red and black include a hat trick of tries at home against the Stormers in April 2017 contributing to a 57-21 win, and the same feat a week later in Bloemfontein against the Cheetahs.

He was a top try scorer in the 2018 Super Rugby season and made the starting pack in the team's win over the Lions in the finals. He made his All Blacks debut later that year against Japan and scored two second half tries – one off his first touch of the ball.


By 2019 he was a regular All Blacks starter, his season including a four-try blitz against Tonga (the boys won that one 92-7). He was named in the 2019 Rugby World Cup squad and played four tests in the tournament – a starter in all.

Bridge scored 10 tries across his last three seasons with the Crusaders, and continued to be a stalwart of the team and an inspiration for younger players coming through the Academy.

Scott Robertson, Crusaders Head Coach, said Bridge would be missed.
"George is a man and player who epitomises what it is to be a Crusader," Robertson said.

"He's a hard worker, he's tough, and he's a winner. Bridgey is such a good honest man and we can all call him a great mate.
"All the best to you and Evie on your sojourn."

We wish you all the best at Montpellier mate, it's been awesome. Ka kite and bon voyage.