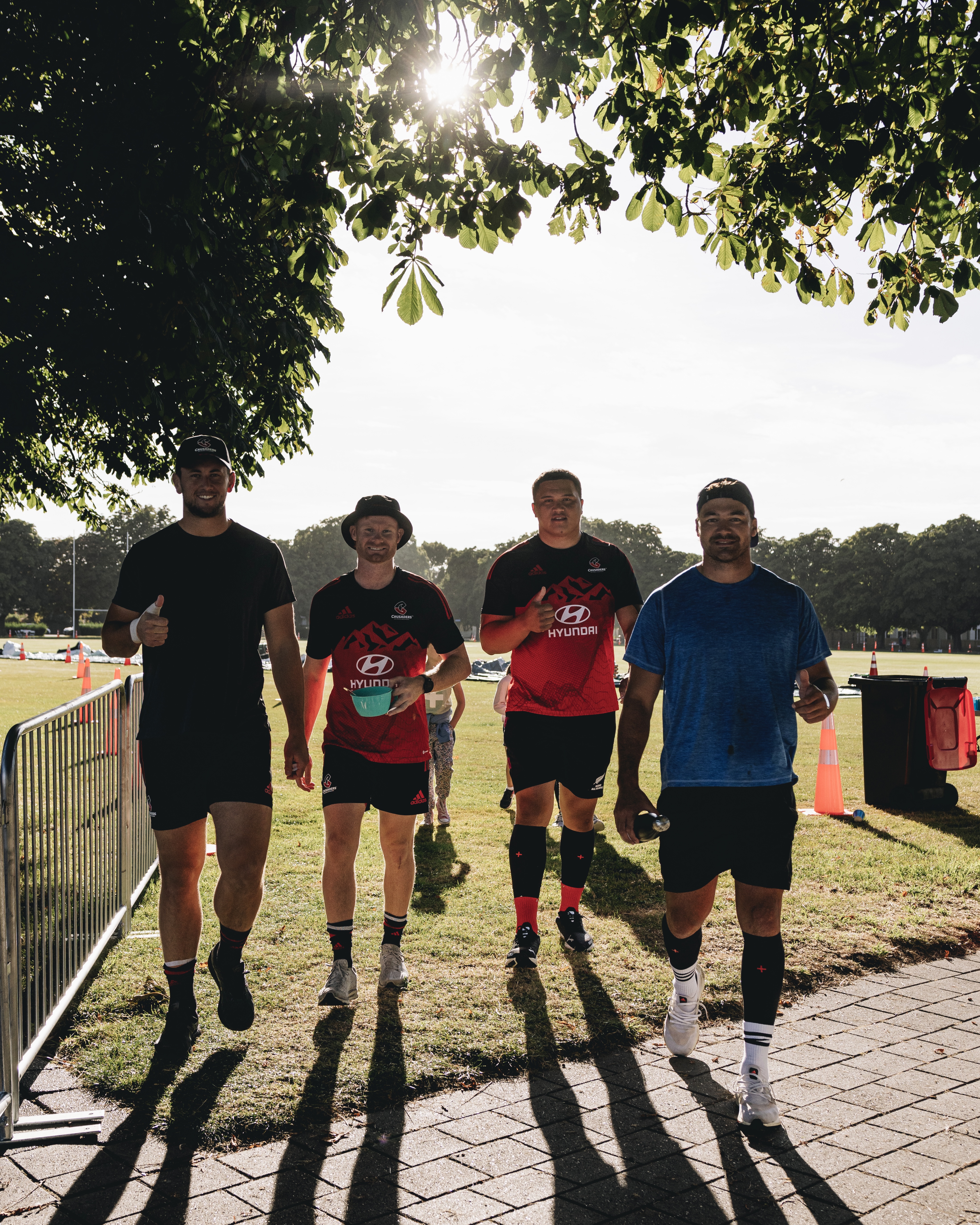 The Crusaders, through our Crusade With Heart Foundation, are stoked to be hosting The Long Run again in 2024.
It's our biggest community event, it's a heap of fun, and it raises much-needed funding for the Child Cancer Foundation. The Crusaders are committed to having an ever-increasing positive impact on our community, and our Crusade With Heart Foundation is a key part of that.
On Friday 19 January 2024, we're inviting absolutely everyone down to Malvern Park (right next to Crusaders HQ at Rugby Park), and together we're aiming to run 10,000 laps of the parks and raise $100,000.
It's quite a big goal. Last year we ran just over 5000 laps and raised more than $50,000.
Individual efforts in 2023 were absolutely huge. Some people ran nearly 100 laps all on their own and Ari Marino, our 8-year-old community champion, ran 30km across the day and raised more than $3,600 – all to support kiwi kids diagnosed with cancer and the journey they're on with their families.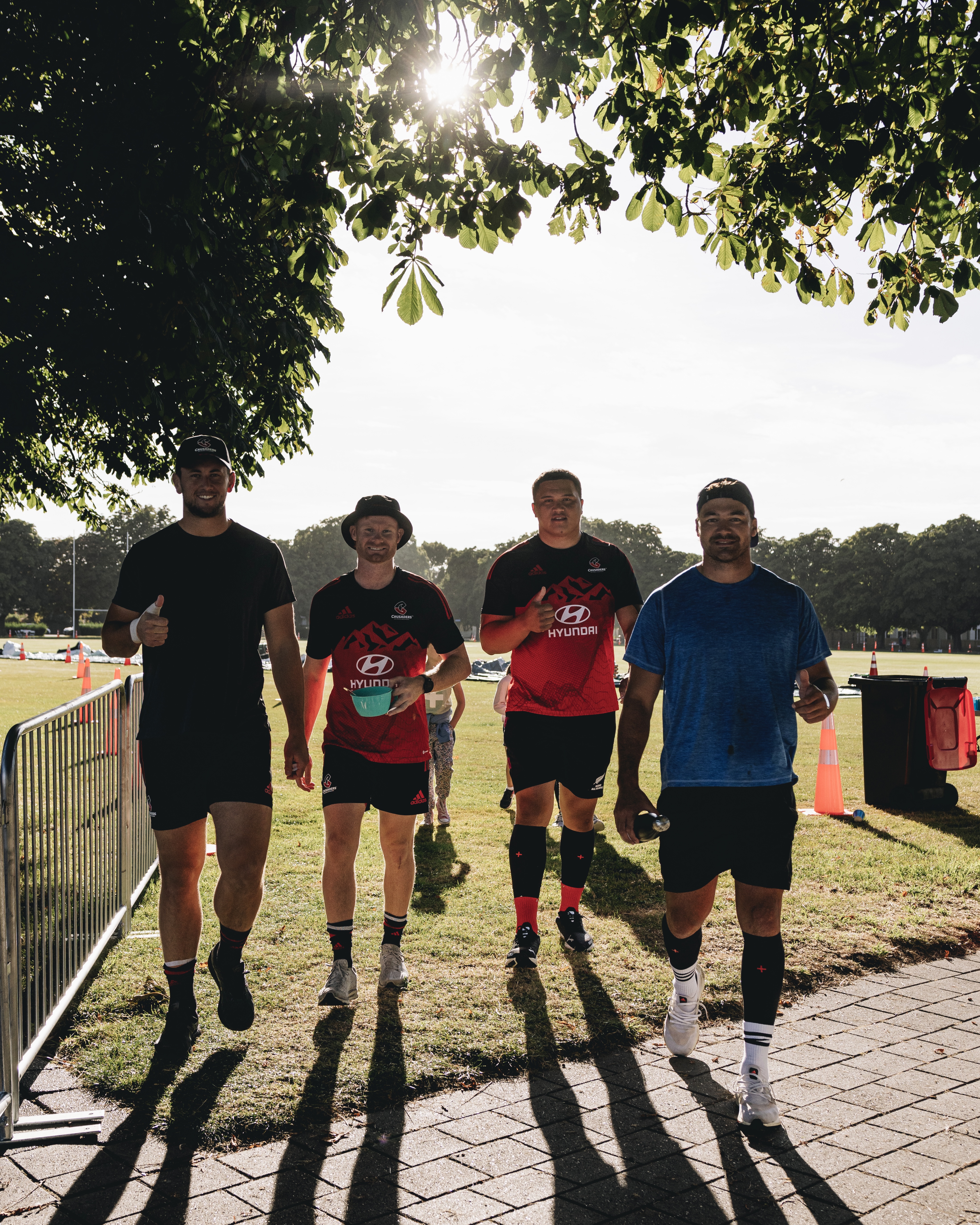 So what's new this year?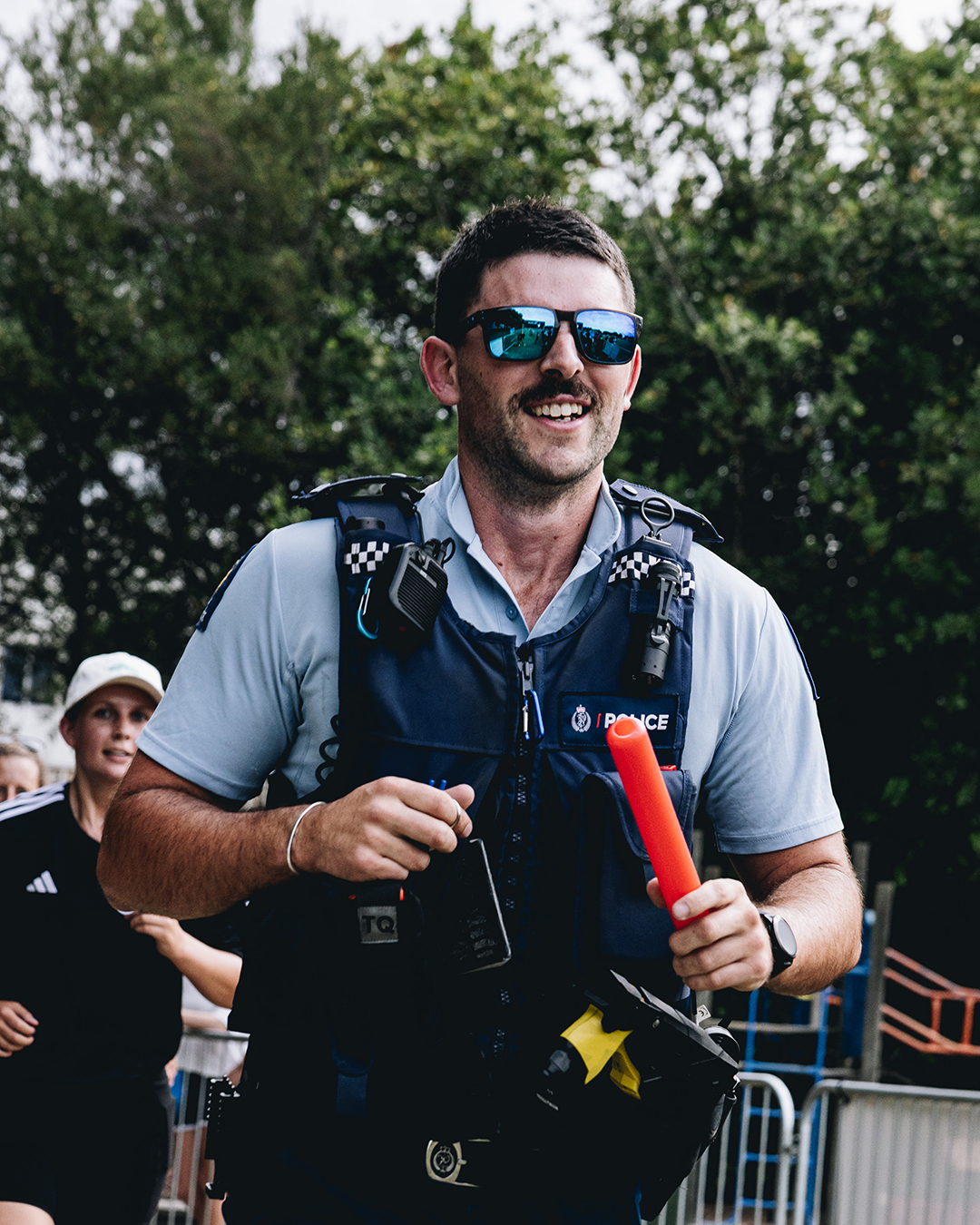 We've launched the Long Run Corporate Challenge, a chance for our Crusaders commercial partners and wider business community to enter a team and carry a company-branded baton relay-style all day.
We've shifted our fundraising efforts onto Raisely, a great web platform to coordinate fundraising efforts. It's super easy to use and lets you sign up as an individual, a team, or part of the Corporate Challenge.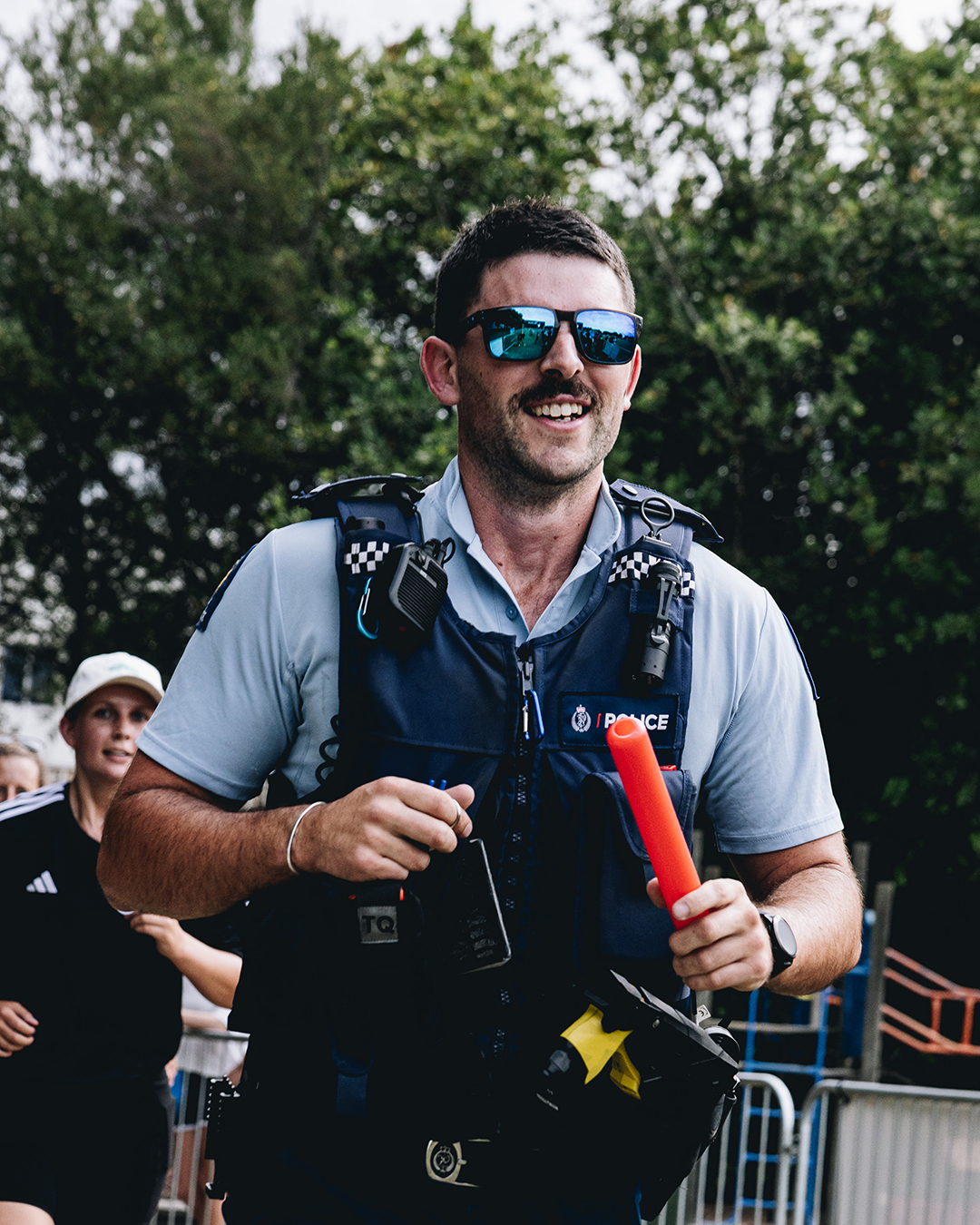 How did the Long Run start? 
Aaron Webb, Crusaders Academy Manager, ran 102km around Malvern and Rugby parks in early 2022 to raise money for the Child Cancer Foundation. It was a mammoth effort, inspiring a crowd to run with him throughout the day.
The Crusade With Heart Foundation built off Webby's efforts and launched The Long Run in 2023 in an effort to unite the community around the cause. Players joined the run, alongside hundreds of fans, members, commercial partners and kids.
What can you expect from the 2024 event?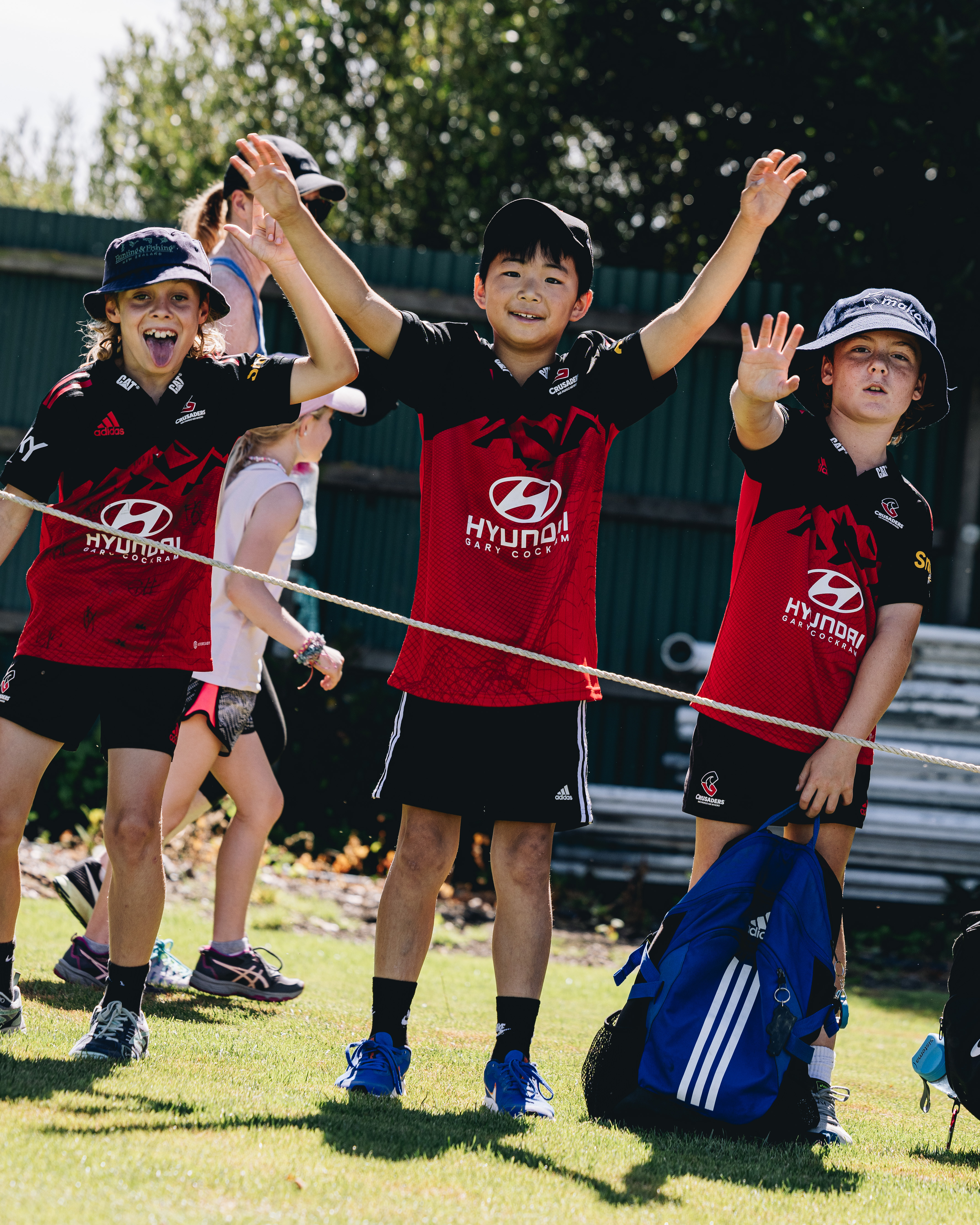 Happening on 19 January, the 2024 event is set to be another step up. The Crusaders will hold an open training session in the middle of Malvern Park during the run and players will join the run for a few laps. There'll be food trucks and kids entertainment, and prizes for various acheivements throughout the day.
It's going to be a huge day out, with an even bigger target to reach. We won't be able to do it without your help so make sure you mark 19 January 2024 in your calendar.