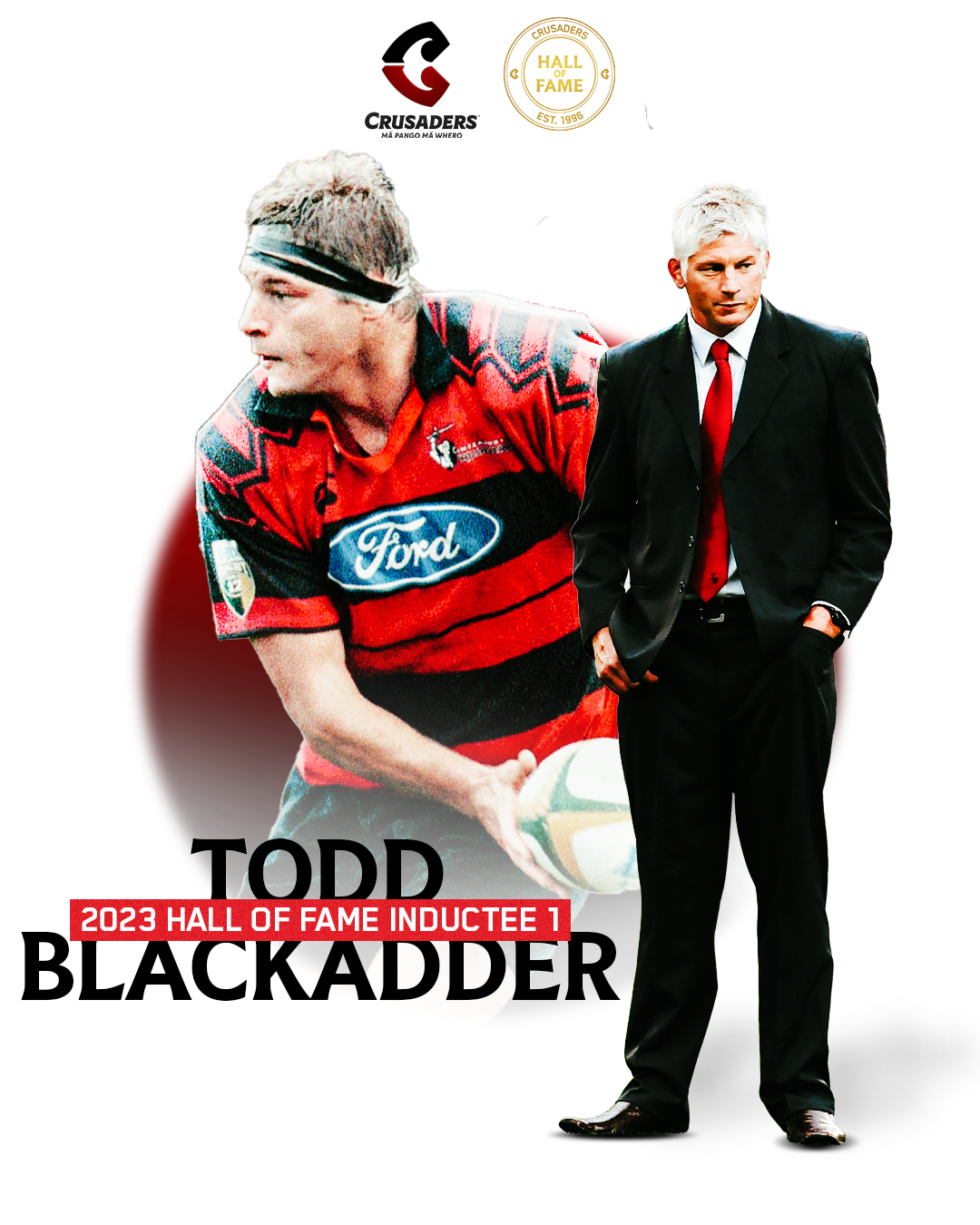 A Crusaders man through and through, Todd Blackadder was announced as the much deserved first inductee into the Crusaders Hall of Fame on Friday afternoon.
One of the originals of the class of 1996, Todd Blackadder played until the 2001 season, making 71 appearances, winning three titles and helping set the foundation for the Crusaders culture for years to come.
A product of Rangiora High School and then the Glenmark Rugby Club, Blackadder made his representative debut while working at Collingwood, near Nelson. He never forgot his season playing with Nelson Bays, nor the importance the wider region played in the Crusaders success, memorably naming all seven provinces that make up the catchment area in his acceptance speech after picking up the team's first trophy at Eden Park in 1998.
This began an impressive hattrick for Todd Blackadder's side, winning again in 1999 and 2000.
Blackadder left after the 2001 season to Scotland, where he played for Edinburgh.
Blackadder returned to the Crusaders in 2009 as a coach and while a title proved elusive, the first player to subsequently coach the team still took the Crusaders to the playoffs in all but the penultimate season of his tenure, with his winning percentage in the top echelon of those who have coached in Super Rugby.
Blackadder gave 16 years of service to the club. Playing for 6 years and coaching for 10, with 8 of those years as Head Coach. The Hall of Fame Steering Committee were insistent on Blackadder being the first name into the Hall of Fame due to his massive contribution to the franchise throughout our history.
Congratulations again to Toddy