The Crusaders have announced the 50 youngsters attending the 2023 Junior Crusaders camp in October – one of the first steps the franchise takes to develop the young talent aspiring to pull on a Crusaders jersey.
If you were looking for the headwaters of the Crusaders, this is it.
But what exactly are the Crusaders looking for? What made these boys stand out from the rest playing First XV rugby?
We caught up with Guy Lemon, Junior Crusaders campaign manager, about why it's more than just a rugby skillset that'll get you into camp.
"Sure, it's the rugby ability that gets you noticed, but we are also looking at your work rate on field and noting instances of leadership" Lemon said.
"You pick up certain things during a game, how they're leading by their actions, whether they're picking their mate up off the grass, how they are reacting in the huddle after being scored against for example."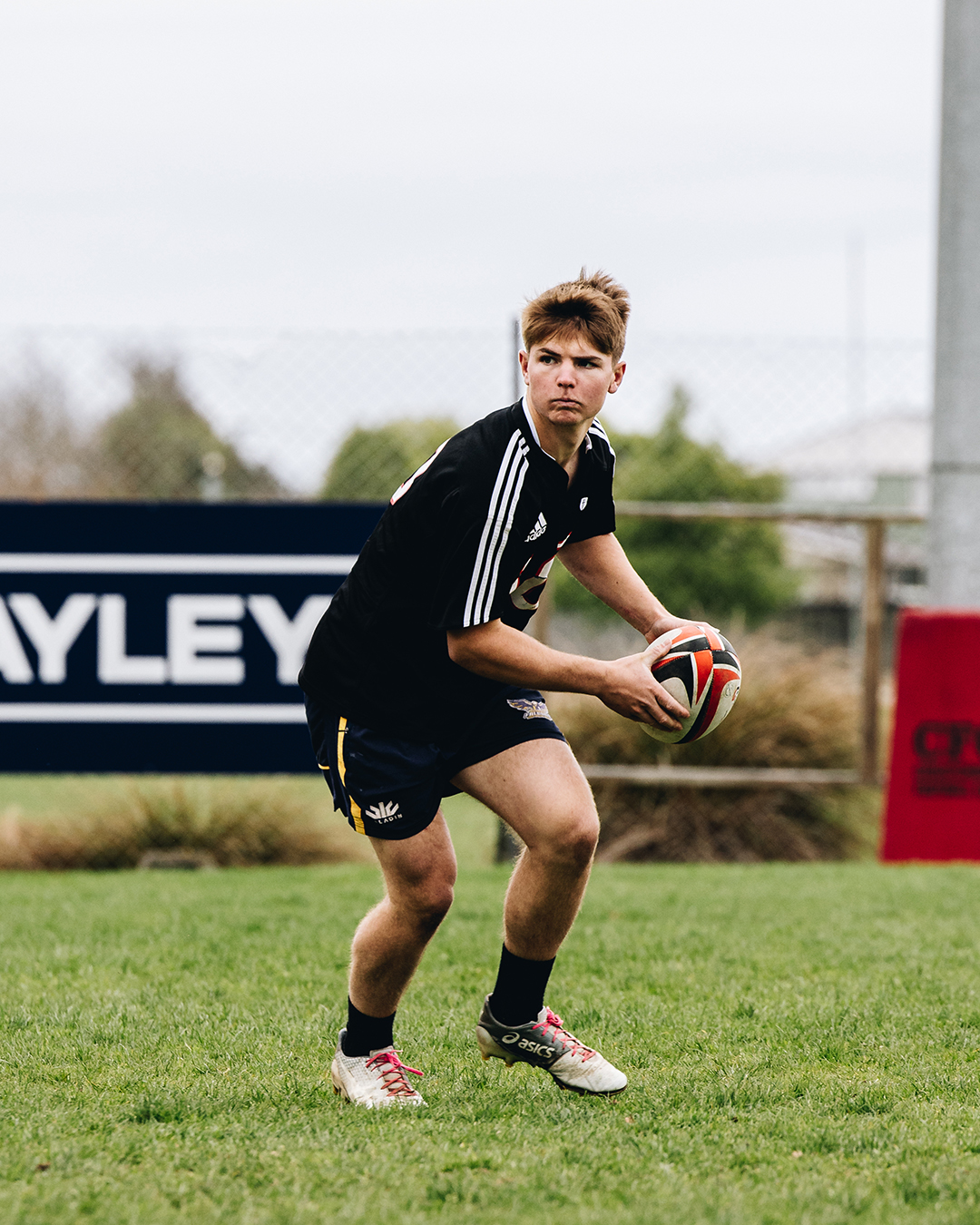 It's clear speaking to Lemon that they're not only selecting good rugby players, but good men.
"We talk regularly to the coaches to check in and see how the guys are going. Ask questions around training ethic and coachability. Are they showing up prepared, doing extras, being self-driven - Those things are really important," he said.
Lemon will watch most of the Christchurch games, walking the sideline to get a good angle on the players. He'll watch from the stands, stand with coaches and parents, get close to the huddle to pick up on body language.
He's got a "talent identification team" across the Crusaders region who'll head along to games with a keen eye and feed notes back to him at Crusaders HQ. ''At the start of the season I'll touch base with coaches to understand each team. From there we will begin our process and engage the assistance of our Talent ID team.''
"By the middle of the season we're forming a pretty good idea of things and by the back end of the season we're down to addressing key differences between one or two guys in positions and ready to make some calls."
Junior Crusaders Camp 2023 runs from 3-6 October and 35 boys will be selected to play a 7 October fixture in Blenheim versus the Junior Hurricanes.